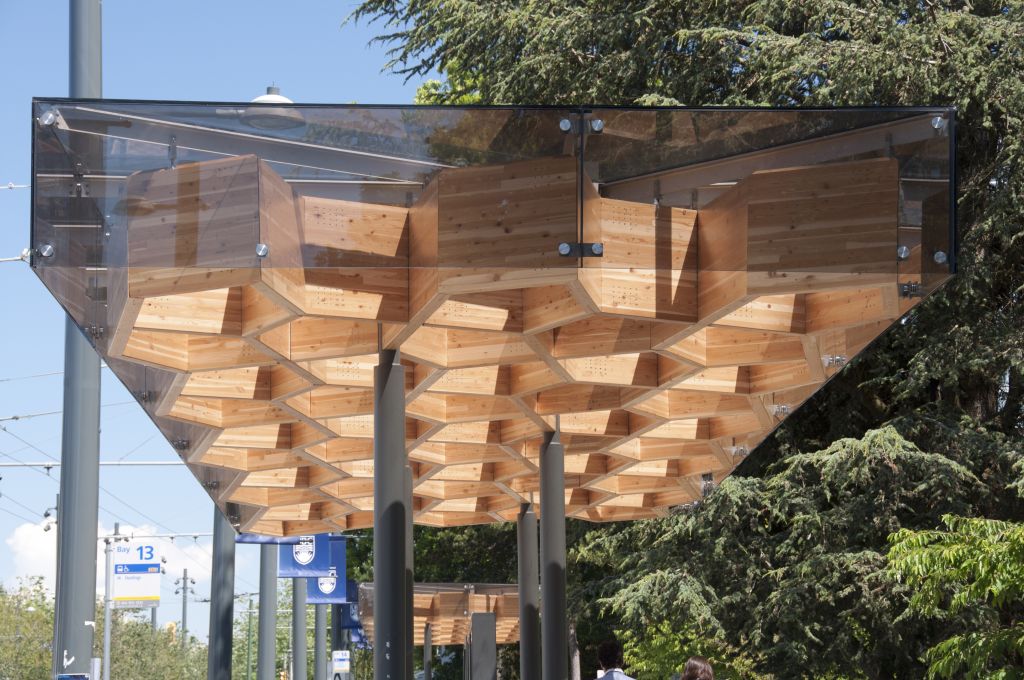 By Maik Gehloff, Dipl.-Ing. (FH), M.A.Sc.
Widely used in conventional frame construction, wood is not new to the Canadian design community. What is 'new,' however, are changes to building codes that allow for taller structures to be constructed of wood, along with the introduction and development of new products like cross-laminated timber (CLT) and other massive wood panels manufactured from laminated veneer lumber (LVL) or laminated strand lumber (LSL).
The prospects could get even more exciting with composite materials, such as wood-concrete composites or the clever combination of wood and steel. An abundance of recent innovative buildings have been built using these newer products based on the time-tested material.1
In creating these impressive structures, various factors had to be considered and solved both in understanding the material with its beneficial and challenging properties. Wood not only provides a warm esthetic, but it is also strong, easily workable, and sustainable. It is both a renewable resource, and it can significantly reduce a building's carbon footprint.
On the other hand, wood is a hygroscopic, non-homogeneous, and un-isotropic material with inherent weaknesses like its low compression and tension perpendicular to the grain strength and its low capacity in longitudinal shear. All these challenges, however, can be overcome by:
creating more stable products (like CLT);
employing it in composites to effectively use the best properties of the comprising materials;
reinforcements; and
proper detailing.
Quite likely, the most challenging endeavour is the connections in these wood or timber structures.
Most building structures can be thought of as collections of beam and plate-like elements held together by connections. In wood and timber projects, however, the opposite is true: they can be viewed as collections of connections held together by beam and plate-like elements.
A lot of energy has been spent on the constant improvement of glued-laminated timber (glulam), CLT, and other engineered wood products like LVL, LSL, and parallel strand lumber (PSL). In Canada and the United States, however, the development of connections has not kept up with these changes. North American material codes still look at nails, timber rivets, screws, lag-screws, bolts, and threaded rods, as well as shear-plates and split rings.
All these connectors still have their place in timber engineering and construction, but to really push the envelope for wood buildings like the currently under-construction Wood Innovation and Design Centre (WIDC) in Prince George, B.C.,2 new and innovative connectors and connection systems have to be explored and used.

Control the content you see on ConstructionCanada.net!
Learn More.