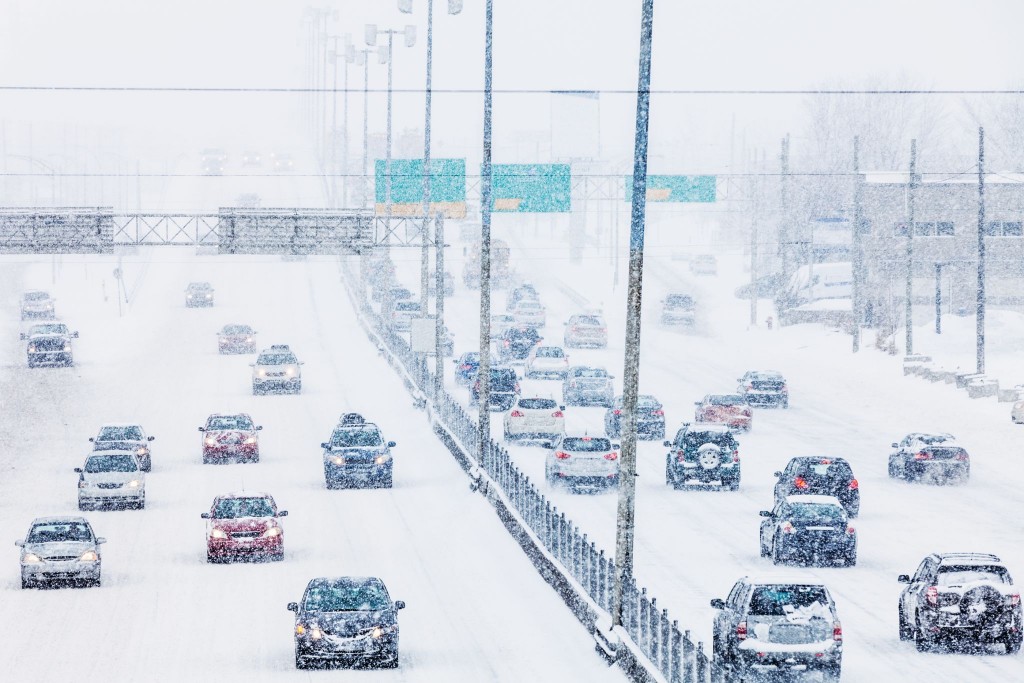 Step 5: Recommendations and conclusions
Based on the results of the first four steps, recommendations may include:
action to upgrade the infrastructure;
management action to accommodate changes to building capacity;
performance monitoring; and
recommendations for any additional research and analysis.
GRG Building Consultants conducted one such study on an existing building in Toronto. It was the focus of this case study assessment was one of close to 2000 high-rise residential towers in the Greater Toronto Area (GTA) region, which were constructed when Ontario experienced a sustained building boom that corresponded to rapid urbanization in the 1960s and extended into the '70s.
Aside from determining the important building components that may be at risk of significant impact due to climate change, the protocol specifically identifies environmental load parameters and values, the probability of occurrence, and the potential changes to those loads. After a thorough digestion of numerous studies by climatologists around the globe, recommendations on design parameters, as well as specific building systems could be summarized.
Components at risk
Analysis suggested building components considered at 'medium risk' to climate change included:
building envelope, particularly with respect to moisture management and heat/cooling losses;
mechanical drainage systems at risk of inducing flooding; and
emergency electrical supply systems associated with capacity to deal with power outages.
Grounds and site were also deemed to be at risk, but these elements were addressed specifically by other PIEVC studies.
Environmental loads that could change
Figure 1 is a summary of the current environmental loads based on historic data and the anticipated change to these loads based on the ensemble projections from numerous climatologists that are referenced in the complete study. The data is summarized into three primary environmental loads: temperature, precipitation, and wind. While these predictions are based on climate models and remain to be proven, prudent designers may wish to consider the best available information when designing buildings that are to remain serviceable into the middle of the 21st century.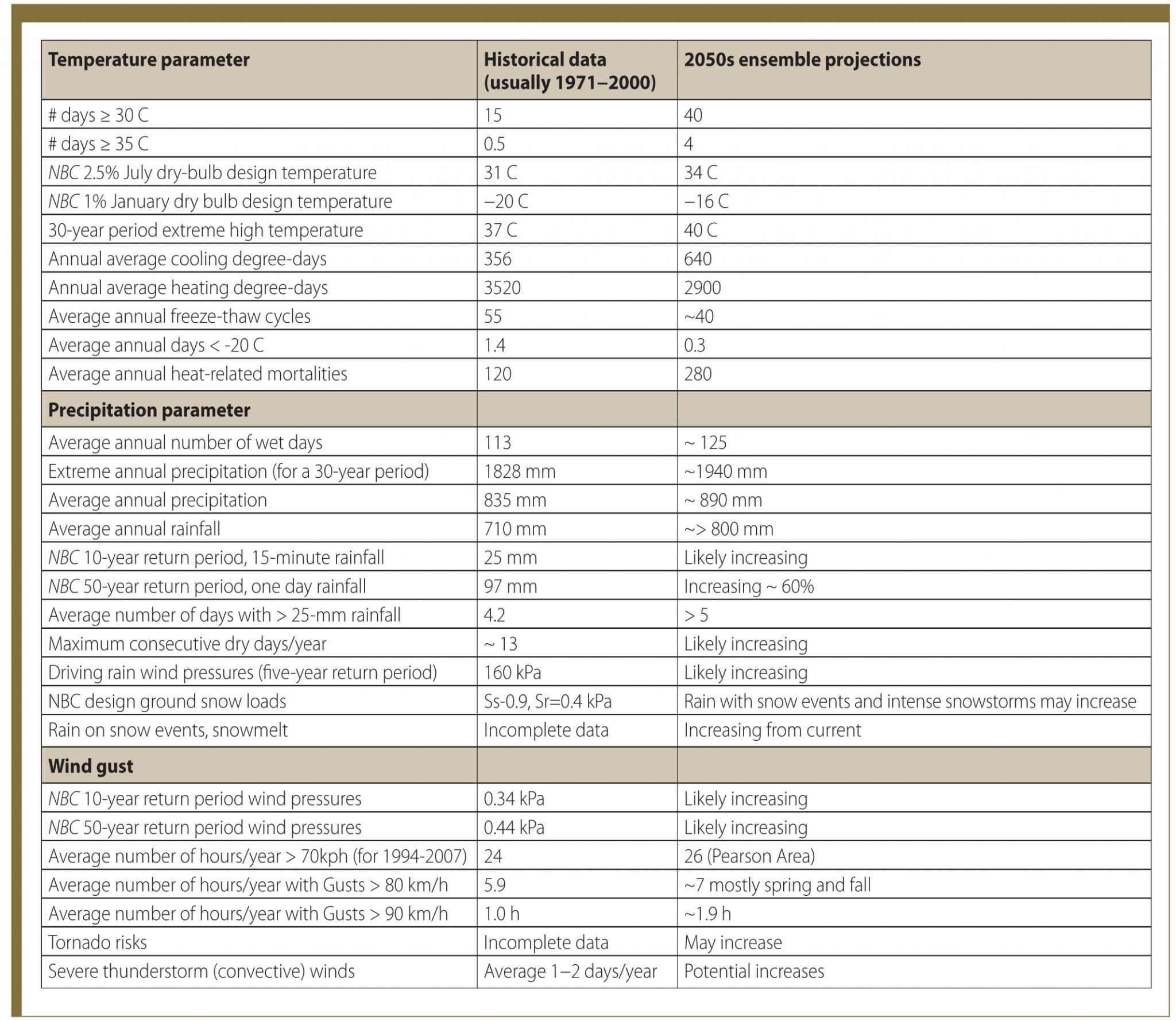 Control the content you see on ConstructionCanada.net!
Learn More.