The clean energy investment
At Paris COP21, Catherine McKenna, Canada's minister of environment and climate change, presented key points for the government's initiatives on clean energy investment:
invest $100 million more per year in the growth and development of 'clean-tech' companies;
work with the private sector to unlock venture capital;
shift subsidies from fossil fuels to "new and clean technology;"
support energy efficiency and the use of electric vehicles;
create a $2 billion fund to support projects that would cut carbon emissions; and
work with the provinces to put a price on carbon pollution and ensure
more renewable, clean electricity is being produced.
Canada's 2016 budget on climate change and clean energy investment includes:
new tax measures that boost job-creating clean energy companies;
funding to support electric vehicle infrastructure; and
money to help northern Canadian communities shift away from expensive, polluting fossil fuels with focus toward renewable energy.
The International Trade Association (ITA) expects the country's new capacity through the end of next year to be focused on wind, solar, and hydropower development. According to some forecasts, Canada may commission a small amount of geothermal power in 2018, which could result in near-term exports (due to the long project timetable). Most of Canada's clean energy policies are created and enforced at the provincial level.
Conclusion
Design and construction professionals, owners, and other building team members will want to further explore initiatives, technologies, and trends influencing requirements for high-performance, energy-efficient buildings for a low-carbon world. The role of each team member may vary, from strategic planning to tactical solutions to operational outcomes. To have as much knowledge at the beginning to make more informed decisions to deliver the design intent, integrated design strategies should be considered.
Specifiers write the project design intent, which is then delivered by the contractors co-ordinating the construction documents. The opportunity to be better informed helps ensure building construction and operations that help Canada meet its commitments to COP21 by reducing demand-side energy with high-performance energy-
efficient buildings.
UNDERSTANDING EMBODIED ENERGY
The term 'embodied energy' refers to the energy required to extract, manufacture, transport, install, and dispose of building materials. Efforts to reduce this energy use and associated emissions (e.g. through manufacturing energy intensity reductions) can be made as part of a larger effort to reduce emissions from buildings. Embodied energy is part of the whole-building life cycle assessment (LCA); it is reported by materials with an environmental product declaration (EPD) and may be a specified consideration.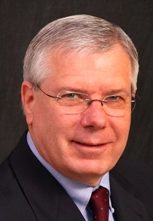 Paul Bertram, FCSI, CDT, CSC, LEED AP, GGP, is the director of environment and sustainability for Kingspan Insulated Panels North America. He represents the company on various U.S. Green Building Council (USGBC), American Society of Heating, Refrigerating, and Air-conditioning Engineers (ASHRAE), ASTM, International Code Council (ICC), and National Institute of Building Science (NIBS) groups. Bertram's current work includes government affairs where he drives advocacy for resilient and reliable building energy efficiency and related greenhouse gas (GHG) reductions on demand-side energy. He serves on the board of directors for the Business Council of Sustainable Energy, and was part of its delegation at the 21st Conference of the Parties (COP21) of the United Nations Framework Convention on Climate Change (UNFCCC). Bertram is a CSI past-president and a recipient of CSC's F. Ross Browne Award for his writing. He can be contacted via e-mail at paul.bertram@kingspan.com.

Control the content you see on ConstructionCanada.net!
Learn More.