THE RESILIENCE MOVEMENT IN CANADA
The GLOBE Leadership Summit is North America's largest and most influential sustainable business leadership summit. It demonstrates the important role businesses, governments, and investors play in Canada's transition to a low-carbon economy that provides good jobs and great opportunities for Canadians. At this event in March, the federal government announced its commitment to invest in two initiatives that intended to give Canadian cities and towns the tools to reduce emissions and adapt to a changing climate.

As an important first step, the prime minister cited $75 million in new funding to the Federation of Canadian Municipalities (FCM) to help local governments reduce emissions and build climate resiliency at the municipal-level. The federal government will also invest $50 million to improve climate resilience in building and infrastructure codes across Canada.

In the World Resources Institute's report, "Accelerating Building Efficiency," codes are noted as most effective when developed within a policy package of mandatory regulations and standards, financing programs, and incentives for projects to go beyond minimum performance requirements.*

The report observed delivering energy-efficient buildings requires an upfront investment that is then repaid many times over through savings on energy and other operating costs. To recover this initial expense in energy-efficient buildings, building team members (at every stage in the building's life) must implement appropriate design and technology solutions to meet the owner requirements. Building codes can help align the interests of all by specifying cost-effective energy efficiency options at each stage of a building's lifecycle.
Canada's current energy efficiency information
Although hydroelectric energy generation does not directly correlate with greenhouse gas, it is affected by the rising temperatures projected across Canada due to global warming. A decade ago, the Sage Centre and the World Wildlife Fund (WWF) reported Ontario's hydroelectric power production and Alberta's oil sands sector would potentially cause small rises in temperatures on the Great Lakes regions and the Athabasca River, respectively.
The report stated different regions could warm by as much as 6 C (11.8 F), leading to changes in rainfall patterns, more evaporation from lakes and rivers, and reduced glacial flow that ultimately results in lower river and lake levels. (A few years ago, this author visited the Columbia Ice Field—which covers 33,670 ha [83,200 acres] and has a maximum depth of 365 m [1200 ft]—and was shocked to discover it is shrinking by 30 per cent every 100 years.) If continued, Ontario could be forced to cut hydro power generation by two per cent (i.e. to 17 per cent) and Alberta would have to curtail new oil sands projects, which currently use two to 4.5 barrels of water to produce one barrel of oil, as well as large amounts of energy. These issues affect energy security, supporting the need to reduce demand-side energy from buildings beyond GHG reductions.
Statistics Canada and Natural Resources Canada (NRCan) have reported more than 70 per cent of Canada's electricity supply was generated from non-GHG emitting sources. (Of this, 62.6 per cent was through hydro generation, placing Canada at the top of the list in renewable energy source use.)
Between 1990 and 2012, Canada's energy efficiency improved by 24.2 per cent. These improvements saved Canadians $37.4 billion and decreased GHG emission by 86.6 megatonnes. However, between 1990 and 2014, coal was the largest GHG emitter in the electrical power sector. This is the area where improvement is targeted, and energy efficiency programs and incentives are critical to improving emissions related to these sectors.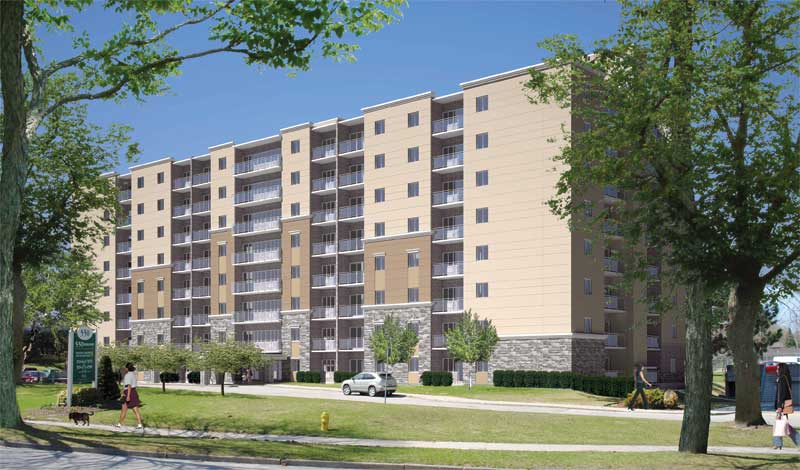 Benchmarking and codes for reducing demand-side energy requirements
Energy benchmarking is the practice of comparing the measured performance of a facility or organization to itself, its peers, or established norms, with the goal of informing and motivating performance improvement. Canada has no federal mandates for rating and disclosure at the national level. However, Canadian building owners and managers of more than 13,000 buildings are using NRCan's adaptation of the U.S. Environmental Protection Agency's (EPA's) EnergyStar Portfolio Manager tool to better understand the energy performance of their facilities, as well as the effectiveness of targeted energy efficiency initiatives for improvement. (Launched in 2013, this Canadian adaptation uses domestic site, source energy, GHG emission factors, and other country-specific information. It also uses enhanced Canadian weather data [more than 150 weather stations], metric units, and a bilingual user interface. Visit www.nrcan.gc.ca/energy/efficiency/buildings/energy-benchmarking/resources/3753.)
To aid with energy benchmarking, the Canada Green Building Council (CaGBC) has developed a national framework to provide support to local governments (i.e. cities and provinces) developing such strategies and regulations.
At the code level, the 2015 National Energy Code of Canada for Buildings (NECB) includes more than 90 changes from its previous 2011 edition to improve the overall energy performance of buildings. Performance path modelling rules and guidance have been updated to reflect changes to the prescriptive path, as well as more current typical use profiles of buildings.
What might be the next step? Outcome-based codes are now being considered—this type requires a specified EUI with a modelled performance to be achieved and verified during building operation over a period of at least 12 months.
Further, green building certification programs are the key in delivering high-performance, low-carbon, energy-efficient buildings. In Canada, initiatives for commercial buildings include:
Building Research Establishment Environmental Assessment Method (BREEAM);
BOMA BESt's GreenGlobes;
CaGBC's Leadership in Energy and Environmental Design (LEED);
Living Building Challenge; and
Passive House.

Control the content you see on ConstructionCanada.net!
Learn More.