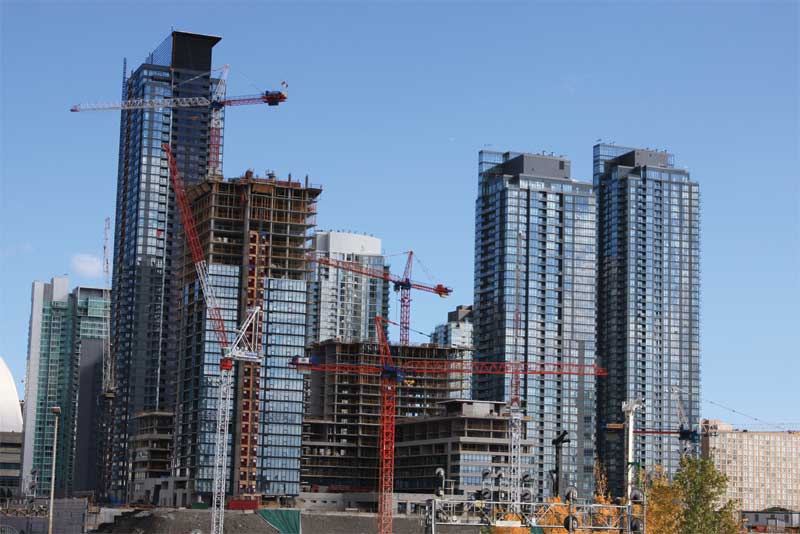 Building science's role
At the panel discussion in which this author participated at a Paris COP21 sidebar session, "A Key to Energizing Efficient, Productive, and Smart Cities and Grids," the talk turned to deep energy retrofits, including exterior recladding. Other business and policy panelists discussed unlocking emissions reductions and increasing energy productivity through energy-efficient and smart technologies in our cities and electricity grids. These solutions deliver:
more efficient consumption of energy by the building;
deeper penetration of renewable energy resources (e.g. wind and solar);
wider deployment of 'distributed' energy resources (e.g. micro grids, rooftop solar, and other onsite power supplies); and
storage to reduce GHGs.
A high-performance envelope is critical to building energy efficiency, but is often a missed opportunity in life cycle assessments (LCAs). In a 2009 report by McKinsey & Co., "U.S. Mid-range Greenhouse Gas Abatement Curve 2030," shell improvements, including insulation, were noted as cost-neutral over the lifetime of a commercial building.
From a building science perspective, the envelope impacts more than half of all interior loads, including lighting, space heating, and space cooling. The 'support' and 'control' functions are critical to delivering high-performance energy-efficient buildings. These functions include design considerations of interior and exterior loads, along with the respective modelling of air and moisture movement, heat transfer, thermal bridging, lighting, and sound. Loads from wind, impact, expansion and contraction, and gravity are calculated to specific climates of the project.
Having the thermal and hygrothermal modelling done upfront provides the design team with scenarios to make more informed decisions for the specified target.
Deep energy retrofits
When it comes to existing buildings, the goal is to identify scalable, repeatable clean-energy, and low-carbon solutions through modelling, measurement, and verification. One non-Canadian example is the recladding of Boston's Castle Square Apartments—a building that had its standard brick façade transformed by super-insulated, offsite-constructed insulated metal panels (IMPs). The largest deep energy retrofit undertaken in the United States, Castle Square's predictive modelling demonstrated energy reduction by 72 per cent with the super-insulated re-clad envelope system representing more than 30 per cent of the total. One year of post-project performance reported performance outcomes were 52 per cent over baseline. Modelling errors and lack of commissioning at the beginning proved to be the difference. Although not part of this particular project, ASTM E2813-12e1, Standard Practice for Building Enclosure Commissioning, would have been appropriate to specify to ensure enclosure performance.
Deep energy retrofits that include the envelope are challenging because of longer payback and upfront investment. Life cycle costing versus first costs must be projected with return on investment (ROI) and net present value (NPV) for a sound business case.
Heat mapping
Massachusetts Institute of Technology (MIT) researchers have streamlined the process of heat mapping, allowing for scans of large groups of buildings or even entire cities. The process uses a vehicle outfitted with automated cameras that take thermal infrared images of buildings—similar to the way Google Street View cars obtain visual imagery. This method offers utilities a scalable and cost-effective means to gather superior intelligence regarding building stock across the entire territory.
Drones and thermal imaging
The ASTM task group on façade inspections introduced E3036, Guide for Notating Façade Conditions in the Field, and the proposed WK52572, Guide for Visual Inspection of Building Façades Using Drones, to better building façade inspections. (For more on this topic, see the September 2016 Construction Canada article, "Drones and Construction: Maximizing the Benefits while Minimizing the Risk," by Paul Jeffs. Visit www.constructioncanada.net/drones-and-construction-maximizing-the-benefits-while-minimizing-the-risk.) Using unmanned aerial vehicles (UAVs) to collect thermal imaging data from difficult-to-access locations will ensure buildings are performing as intended.
Offsite construction systems and assemblies
In an interview with Construction Dive, Dan Johnson (president of construction and real-estate firm Mortenson) said that offsite construction technology is making it possible to do offsite assemblies and prefabrication.
"If you look at what we believe to be the jobsite of the future, [it is] probably a lot more about assembling components that have been prefabricated in other locations, assembled in other locations, and delivered to the jobsite," he explained. (The National Institute of Building Sciences [NIBS] Offsite Construction Council [OSCC] is a good reference on this topic. In Canada, the 2016 Modular and Offsite Construction [MOC] Summit was recently held at the University of Alberta. Visit www.mocsummit.com for more information.)
District energy
District energy systems produce steam, hot water, or chilled water at a central plant; this is then piped underground to individual buildings for space heating, domestic hot water heating, and air-conditioning. As a result, these buildings do not need their own boilers or furnaces, chillers, or air-conditioners. The result is improved energy efficiency and reliability, ease of operations and maintenance, decreased life-cycle and capital costs, and more architectural design flexibility.
The concept has received greater focus due to technological advances, increased concerns about the environment, and the need for municipalities to become more self-sufficient. Providing access to both lower-cost and more
environmentally responsible energy sources are primary goals.
Other measures
From a holistic view, after site orientation and envelope design, the next important step in creating a high-performance, low-carbon building involves the right-sizing of energy conservation measures (EMCs), such as lighting, building controls, and equipment with renewables or green power purchasing offsets.

Control the content you see on ConstructionCanada.net!
Learn More.