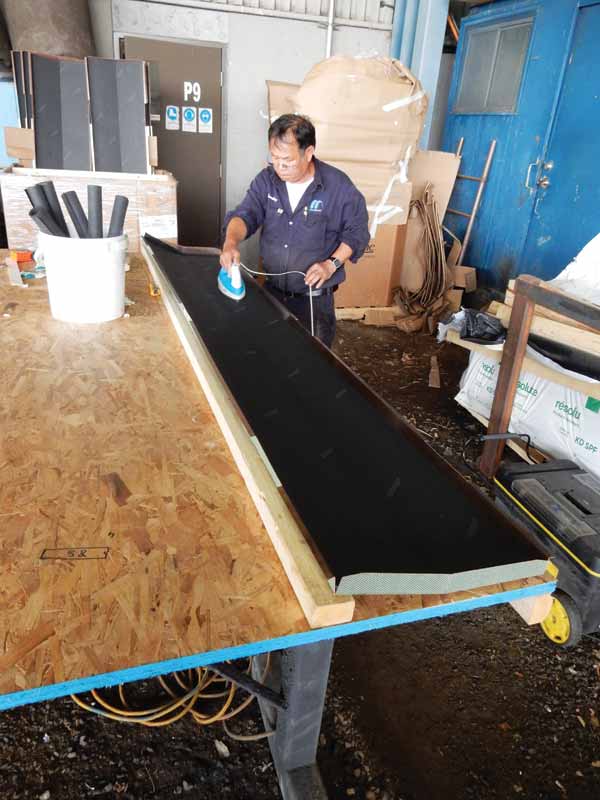 Sculptural shells
The triangulated, sculptural copper shells are the centrepiece of the design. The shells were created by simply folding a 406 x 406-mm sheet of recycled copper riveted onto itself.
Creating one shell is simple, but creating 3500 of them in perfect shape and alignment—vertical and horizontal—with each other was a difficult task. Each shell had to be cut perfectly and folded on a break press consistently every time. After repeated attempts, the fabricators developed a precise jig to set a series of shells vertically on a rod, which would in turn be hung on the back panel. The jig allowed for vertical and horizontal adjustments of each shell to ensure they were aligned in every direction.
Another key to the fixing of the shell to the vertical rod is the yoke, which holds it securely. Once set, the shell is not allowed to move in any direction.
Site erection
As mentioned, a structural framework supports the individual panels, which were shipped completely assembled with perforated copper and shells. Onsite, the panels were bolted into place and the final gaps between panels and corners were completed. The time and effort spent in the design and shop preparation was a major advantage during installation. The panels went together without any flaws.
Final design
The final design is functional and esthetic, but what cannot be appreciated fully in images is the dynamic feeling of the floating shells. The mood and feel of the room change with natural and artificial light; this is noticeable when simply walking through the space. Unlike any other flat or moulded wall treatment, the floating copper shells speak to the room.
These sculptural walls on the inside of one of the most important libraries in the country is a wonderful way to celebrate the history and beauty of patinated copper that spent 50 years on the roof of 180 Wellington St.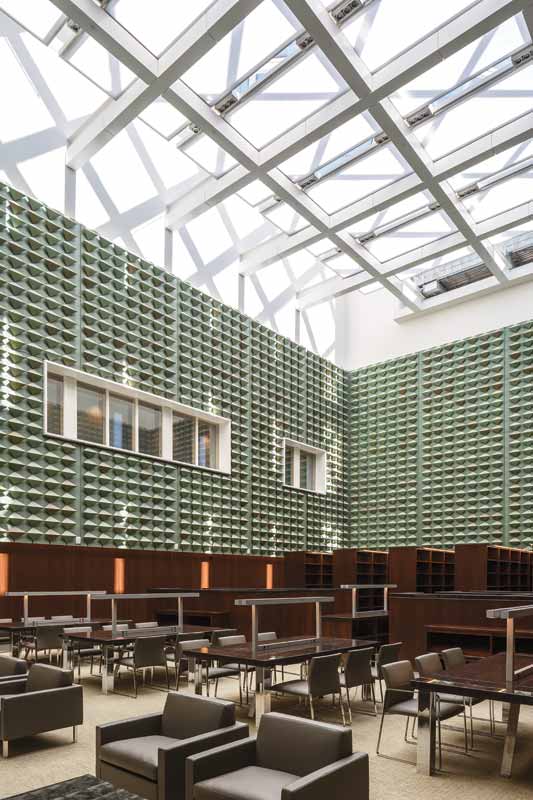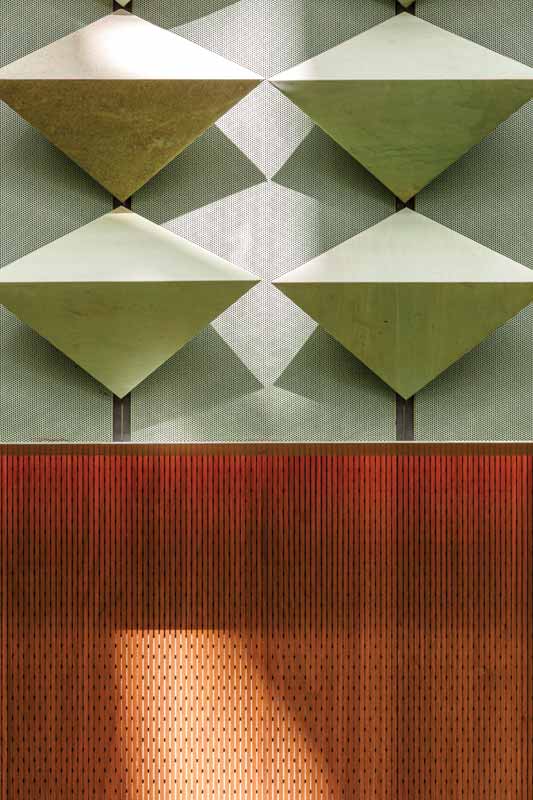 Silvio Baldassarra, OAA, FRAIC, is chairman of NORR Architects and Engineers. He has been the executive architect on some of NORR's largest projects, including 180 Wellington St.in Ottawa, a $300-million rehabilitation of a heritage building. The Wellington Building has won 13 design awards to date. The copper sculpture wall for the parliamentary library in the Wellington project won the 2017 North American Copper in Architecture Award. Baldassarra can be reached via e-mail at silvio.baldassarra@norr.com.

Control the content you see on ConstructionCanada.net!
Learn More.