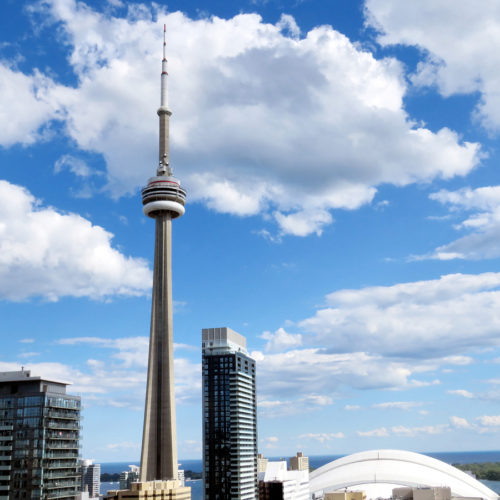 Nominations are open for the annual Royal Architecture Institute of Canada (RAIC) awards program, honouring a wide range of achievements in Canadian architecture across several categories.
The RAIC Gold Medal, established in 1930, recognizes individuals whose significant body of work is deemed to be a major contribution to Canadian architecture with a lasting influence on architectural theory and practice. Nominees in this category must be submitted by members of RAIC and will be considered each year for the following five consecutive years. (To read about previous winners, click here and here.)
The Emerging Architectural Practice Award honours the principals of an emerging architectural practice that has consistently produced distinguished work. This category is open to architectural practices located in Canada (or have their principal office located in the country) and in operation for up to 15 years. (To read about last year's recipient, click here.)
The Architectural Firm Award recognizes a firm or practice which has consistently produced distinguished architecture, recognizing achievements in quality of architecture, service to clients, innovations in practice, and contributions to architectural education. Open to firms located in Canada (or have their principal office located in the country) which have been together for at least 10 years, all un-awarded submissions will be considered in this category for the following three years. (To read about a previous winner, click here.)
The Young Architect Award honors a RAIC member, 40 years or younger on the date of submission, who has demonstrated excellence in design, leadership, and/or service to the field of architecture. In addition to the award, the winner in this category will receive a free one-year membership to the RAIC. (To read about previous honourees, click here and here.)
Finally, the Prix du XXe Siècle, presented in partnership with the National Trust for Canada, recognizes buildings over 25 years old that have become landmarks in Canadian architecture. This category celebrates up to two projects, annually, which demonstrate design quality as well as enduring excellence. This award recognizes the design of the original architect and/or firm, as well as the ongoing stewardship of the building's owner. (Previous landmarks honoured include the CN Tower as well as Toronto's City Hall and Gatineau's Strutt House.)
The deadline for consideration is January 19. To nominate a project, click here.