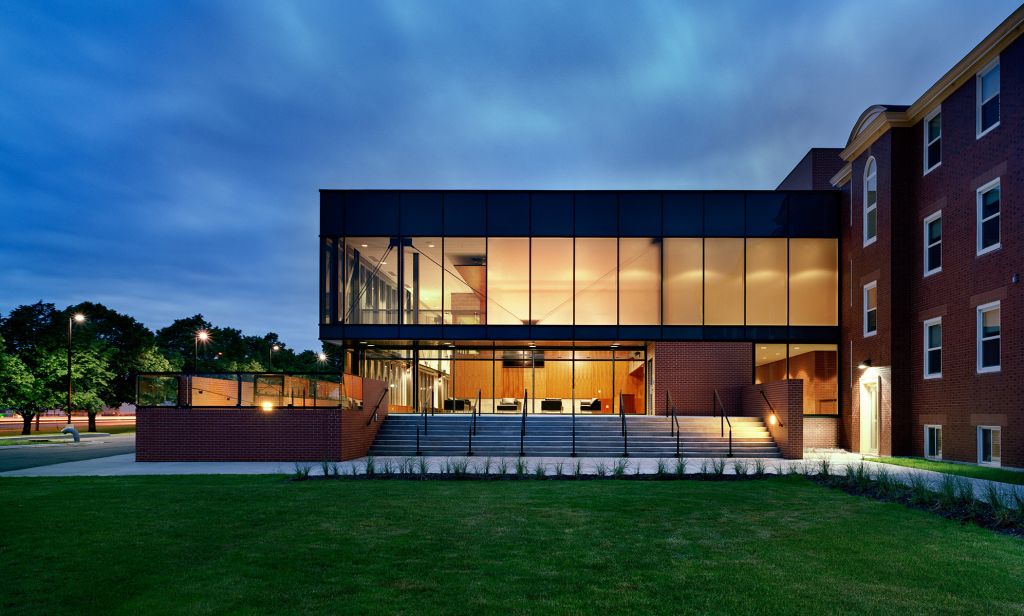 Halifax-based MacKay-Lyons Sweetapple Architects is the recipient of the Royal Architectural Institute of Canada (RAIC/Architecture Canada) 2014 Architectural Firm or Practice Award.
The award recognizes a firm's architecture quality, service to clients, and innovation in design. The jury of industry experts also considers the contribution architectural education and organizations, as well as public recognition.
"The work successfully expresses a strong connection with the Maritime region and its built heritage," the jury wrote. "The firm produces work that continues to influence the profession internationally, as well as in Canada."
Founded in 1985, the 16-person MacKay-Lyons Sweetapple Architects has received more than 100 awards for their designs, from Governor General's medals to North American wood design awards. The firm focuses on cultural, academic, and residential projects, both nationally and internationally.
"We consistently strive for excellence in our practice and in our teaching," said partner Talbot Sweetapple. "It is a real honour to have our body of work recognized by the RAIC."
Some of the firms' recognizable projects include:
School of Business at University of Prince Edward Island (Charlottetown);
Computer Science Building at Dalhousie University (Halifax);
Martin Lancaster House—a 278-m2 (3000-sf) courtyard house (Prospect, Nova Scotia); and
School of Nursing at University of Prince Edward Island.
The award will be presented at the RAIC Festival of Architecture which takes place in Winnipeg from May 28 to 31.