Redundancy and mixed-use sites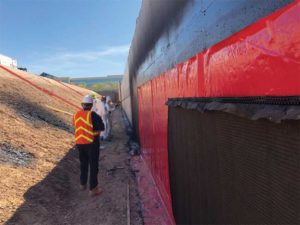 Some redundant systems can also be applied in any conditions, especially on bigger sites. For example, another construction trend across North America is mixed-use sites serving to unite multifamily, retail, leisure, and office facilities in one mega development. These are usually designed and constructed on a large scale. Not only do these developments fulfil the need for much-needed housing outside of major cities, but also essentially create new neighbourhoods with targeted retail outlets. As an example, the M2 building located near a river and outside of Calgary's downtown aims to provide a 'work-life balance' for residents and bring together retail and office buildings by expanding the river walk area and the east village neighbourhood, which, according to the building website, is a "mixed-use urban village where it is easy to walk, bike, shop, and connect to the rest of the city." It is slated for completion in 2020.
"We were used to seeing maybe one or two low-rise or row homes go up in a single development, but now there are large-scale industrial plots getting developed into new residential urban centres all over the Lower Mainland. They are essentially creating new little self-sufficient communities with many buildings attached to each other," says Kyle Tower, general manager with a waterproofing contractor.
Ritzier developments of a large size and scale can provide luxury living for those who crave everything at their fingertips, except the hassle of living in a bustling downtown. Developments like Brentwood, for instance, located in Burnaby, British Columbia, offer high-end living, shopping, and convenient direct access to the downtown.
Brentwood Town Centre
A redundant system was chosen to be most effective for portions of Brentwood. The project is on an incredible scale—11 residential towers with 6000 units spanning a total of 418,064 m2 (4.5 million sf) post-development—making it essential to select the right waterproofing solution. Of equal importance is the waterproofing contractor, who should be able to handle the challenges of a large site, while understanding the time-sensitive nature of this work.
Phase I of the project, the Brentwood Town Centre, required 21,368 m2 (230,000 sf) of a redundant, field-installed system, comprising a 1.5-mm (60-mil) layer of a polymer modified asphaltic membrane applied to a geocomposite base sheet over a 9.5-mm (3/8-in.) dimpled drain mat. In addition to blindside waterproofing, redundant systems were also used to waterproof a cut-and-cover tunnel running between the Town Centre and Tower 3. This cold fluid-applied system layered 3-mm (120-mil) reinforced polymer modified asphalt over a 0.4-mm (15-mil) polyolefin (PO) protection course and drain mat.
Here, a redundant system was selected because it enabled the installation team to meet the production schedule, work year-round, and provide the client with a reasonably priced system for site conditions, like Brentwood, which were without a massive hydrostatic issue.
Waterproofing systems meet modern demands
Robust below-grade protection is a must in this era of tight construction deadlines, the use of economical building methodologies to reduce schedules, and the redevelopment of contaminated properties. It is also critical for larger sites where one sole waterproofing or protective system is not ideal across the board. A redundant system "benefits the consulting team because it assures them they are getting more than what they had initially anticipated or specified," Tower adds. "Any extra confidence in a waterproofing system that you can provide consultants, the better."
With more housing needed, larger sites becoming developed, and former industrial land used more and more for new construction, it is imperative to find and specify the best systems to keep these developments dry and safe for many years to come. Redundancy, then, signifies the modern evolution of below-grade waterproofing systems, exhibiting the flexibility and strength needed to stand up to modern construction.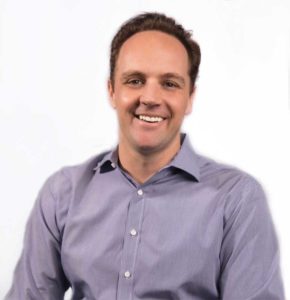 Peter Grant is the vice-president of marketing and sales at EPRO and has 16 years of experience in working to achieve superior building envelope protection. Grant enjoys educating project teams and government agencies across the United States and Canada about the benefits of redundant field-installed composite systems. Prior to joining EPRO, Grant worked as a territory manager for Cetco, and then started Land Science Technologies, a division of Regenesis. He is a member of the International Institute of Building Enclosure Consultants (IIBEC) and the Concrete Foundations Association (CFA), and holds a B.S. from the University of Southern California and an MBA from the University of California, Irvine. Grant can be reached at peter@eproinc.com.

Control the content you see on ConstructionCanada.net!
Learn More.