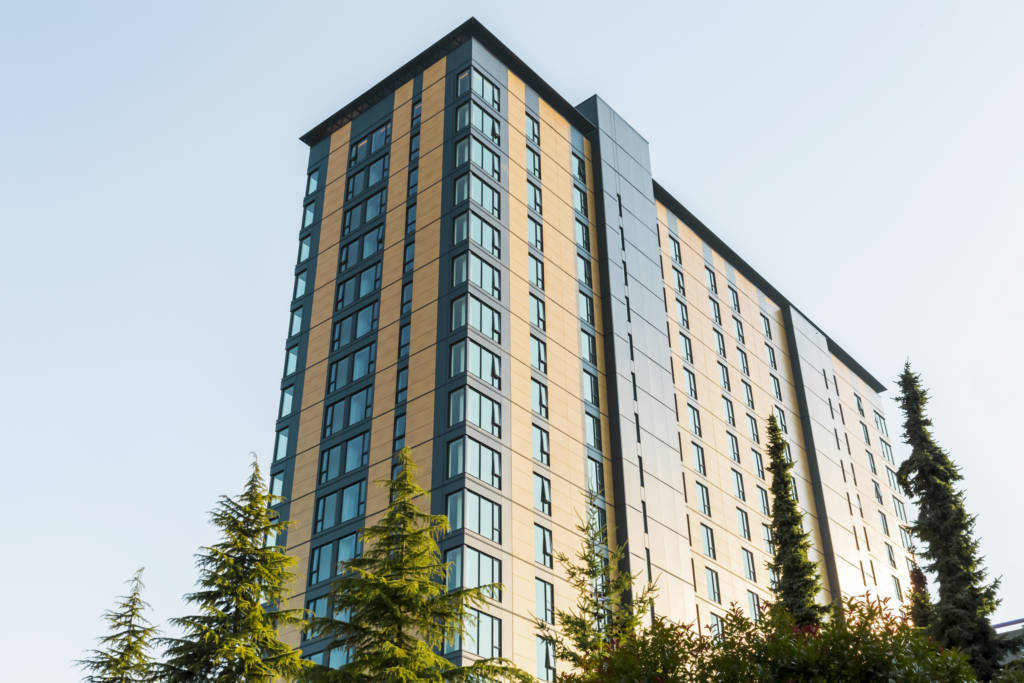 Last week, WoodWorks British Columbia, a division of the Canadian Wood Council, announced its nominees for the 14th annual Wood Design Awards. More than 100 projects and industry professionals are recognized across 14 categories, including the newly introduced Prefabricated Structural Wood division, which honours creative design and innovative use of prefabricated wood systems, components, and modules in a variety of building types.
This year's submissions are from many locations across Canada and beyond, with designs in China named in the international category. Projects of all types and sizes are among the nominees, including a library, bus shelter, fire hall, and hotel.
Nominated projects include:
Multiunit Residential Wood Design
Commercial Wood Design
To view a full list of nominated projects, click here.
The winners will be announced February 26th at the Wood Design Awards, hosted at the Vancouver Convention Centre (West). For event details, click here.