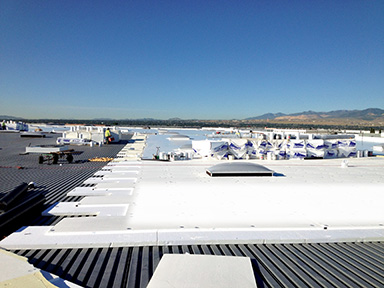 By Ram Mayilvahanan
Interest in energy-efficient buildings is alive and well
in Canada. A majority of building professionals surveyed
(56 per cent) report that more than 30 per cent of their current projects are considered by them to be 'green,' according to the Canada Green Building Council (CaGBC). The same study, conducted earlier this year, notes 82 per cent of building owners and developers report their green buildings consume less energy than similar buildings.
For any building professionals who are not yet convinced of the advantages of energy-efficient building construction and operation, Natural Resources Canada (NRC) lists six "big benefits." These include reduced energy consumption costs, lower carbon dioxide (CO2) emissions, and better occupant comfort. To these widely recognized positive attributes, NRC adds:
increased asset values in the form of higher rents, occupancy rates, and re-sale price;
more reliable and efficient operations with fewer repairs and longer equipment life; and
enhanced reputation for the building owner, which can help attract customers and tenants.
Design professionals are tasked with specifying appropriate insulation throughout the building envelope. One product engineered for performance in all parts of the envelope—roofs, walls, foundations, and under-floor slabs—is expanded polystyrene (EPS) insulation.
EPS properties
A first step in ensuring specification of a high-quality EPS insulation product is to check whether it has been manufactured in accordance with ASTM C578, Standard Specification for Rigid, Cellular Polystyrene Thermal Insulation (Figure 1, below).
Thermal and moisture performance
EPS insulation meeting ASTM C578 standards offers outstanding thermal performance, with U-values ranging from 0.23 to 0.32 per 25 mm (1 in.) thickness.
A key thermal advantage of EPS compared to other rigid foam insulations is it does not have blowing agents that diffuse over time, so its U-values remain stable. This is important for ensuring long-term thermal performance.
Another crucial factor influencing an insulation's thermal performance is the degree to which it remains dry when exposed to moisture. Wetted insulation has a higher thermal transmittance, so it is less effective. EPS insulation dries quickly and has minimal long-term moisture retention, so is an effective choice for high-moisture environments. ASTM C578 calls for EPS insulation to absorb no more than two to four per cent moisture by volume in laboratory tests, depending on the EPS type.
Beyond the laboratory, EPS' minimal long-term moisture retention is borne out by real-world testing. For example, NRC evaluated the moisture and thermal performance over two heating seasons of various insulations, including EPS, applied to the exterior of a basement in Ottawa. It reported:
The specimens sustained their [thermal] performance even during major rainstorms and winter thaws, when the effects of water movement were recorded at the outer face of the insulation specimens.
Likewise, testing by Intertek Testing Services NA Ltd., an independent testing laboratory, found a range of EPS product types retained only 1.6 per cent to 2.7 per cent moisture, following testing of the wetting and drying performance of various polystyrene insulations under severe conditions. The lab conducted its tests in accordance with ASTM C1512, Standard Test Method for Characterizing the Effect of Exposure to Environmental Cycling on Thermal Performance of Insulation Products.
Some building professionals might have seen information stating EPS insulation absorbs more moisture than XPS insulation. This is based on ASTM C272, Standard Test Method for Water Absorption of Core Materials for Structural Sandwich Constructions, which calls for fully submerging an insulation sample in water for 24 hours, then weighing it for moisture absorption immediately upon removal from the water. A question for specifiers to consider is if this adequately reflects the conditions under which they use insulation, or if the aforementioned in-situ tests with cycles of wetting and drying are a better indicator of actual moisture exposure.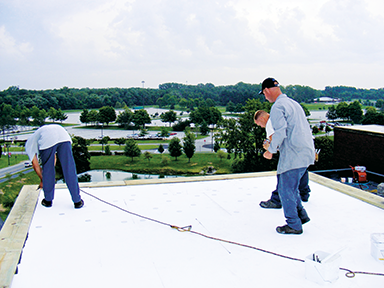 Compressive resistance
Building professionals can select among a wide range of compressive strengths for EPS insulation, which range from 69 to 414 kPa (at 10 per cent deformation), depending on the product type. These strengths are more than sufficient for loads commonly encountered on roofs, and below concrete slabs.
Roofs
EPS can be used on any type of roof deck, and is also suitable in many single-ply applications, including both mechanically fastened and ballasted thermoplastic polyolefin (TPO), polyvinyl chloride (PVC), ethylene propylene diene monomer (EPDM), and chlorosulfonated polyethylene (CSPE). The insulation can also be used in built-up roofs (BURs), and with modified bitumen (mod-bit) systems. The insulation works well in virtually any type of assembly, including:
high-traffic roofs;
re-covers of metal roofs;
sloped roof build-ups; and
vegetated roofs.
High-traffic roofs
Although EPS insulation is well-suited for typical loads encountered on roofs, composite insulation panels provide a good option in applications needing additional strength. These can include foot traffic from maintenance workers and exposure to severe weather such as hail. One such composite product combines a lightweight and resilient EPS layer with a polyisocyanurate (polyiso) insulating cover board for even greater durability.
Re-covers of metal roofs
As the green building movement pursues more building retrofits, roof re-covers are growing in popularity. For metal roofs, the standing seams add a level of complexity for work crews to establish a smooth, stable surface in a recover. EPS insulation is available in 'flute-fill' options that fill in the spaces between the metal roof's raised seams. Such EPS flute-fill can be custom-cut to fit any metal roof flange profile, and is available in a range of compressive strengths that can be targeted to the specific roof assembly's needs.
Sloped roof build-ups
Converting a flat roof to a sloped roof can be labour-intensive, as crews must haul and install numerous insulation layers to build up the appropriate slope. EPS insulation provides an ideal alternative. Building professionals can order EPS blocks up to 1 m (40 in.) thick, compared to only a few centimetres thick for other rigid foams, which can reduce labour time up to 30 per cent by requiring far fewer layers. Further, some EPS manufacturers can taper the blocks in the factory to accommodate the roof slope. This eliminates even more labour, in terms of adhesive and pre-roofing prep work.
Vegetated roofs
From the Canadian War Museum in Ottawa to the Vancouver Convention Centre, interest in vegetated roofs is growing across the country. With its Green Roof Bylaw passed in 2009, Toronto was the first major North American city to require vegetated roofs for new developments. EPS insulation performs well in these demanding assemblies, as it dries quickly and has minimal long-term moisture retention, as well as provides the compressive resistance to accommodate loads imposed by plants and wet soil.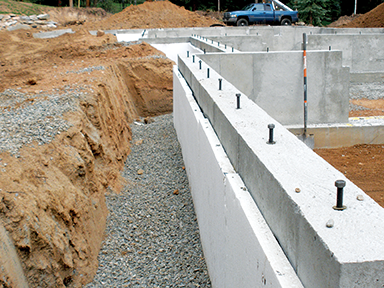 Walls
Historically, EPS insulation has been most popular in roofs, but Canadian design professionals are increasingly using it in a range of wall applications. Some of the reasons for this could be the material's affordability and stable long-term thermal resistance. Additionally, EPS does not sustain mould and mildew growth; some manufacturers also include an inert additive to deter damaging insects.
Typical wall applications for EPS insulation include:
cavity walls;
on the interior faces of concrete or concrete masonry unit (CMU) walls;
exterior sheathing (including tongue-and-groove sheathing under stucco);
gable ends; and
as part of exterior insulation finishing systems (EIFS).
Structural insulated panels (SIPs) are also frequently made with an EPS insulating core.
Manufacturers offer various EPS wall insulation products. These include insulation with factory-laminated, polymeric, metallic-reflective facers that help shed water to reduce moisture buildup in cavity walls. Such facers can also boost the wall assembly's thermal resistance. To reduce jobsite labour, some EPS cavity wall insulation products are available pre-scored at any specified interval to accommodate brick wall ties.
Below-grade applications
As EPS insulation dries quickly and has minimal long-term moisture retention, it is well-suited for below-grade applications, including on foundation walls and under concrete floor slabs where moist soil is prevalent.
In testing of EPS installed on the exterior of a foundation wall in Ottawa, NRC concluded:
While they are not classified as draining materials, the EPS products were able to handle water movement at their outer face in contact with the soil. There was no evidence of water reaching the concrete wall over most of its height, indicating that EPS products can provide protection from water ingress.
To further defend foundation walls against moisture intrusion, EPS insulation is available with pre-cut drainage channels to help move water downward to the drain tile—a filtration facer that is part of the panel keeps debris out of the channels. Such products help reduce the backfill's hydrostatic pressure on the foundation.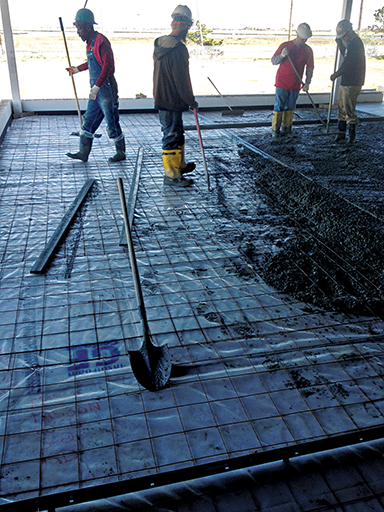 For under-slab applications, the wide range of compressive strengths of EPS insulation allows design professionals to target an appropriate compressive resistance without over-engineering the insulation. Better strength-targeting can halve material costs.
Theory of plates on elastic foundations
When specifying rigid foam insulation beneath concrete floor slabs, design professionals often use a simplifying assumption that leads to higher material costs than necessary. Specifically, a common practice is to assume point loads on slabs transfer to the rigid foam insulation subgrade along a triangular path.
Although this assumption is not necessarily incorrect, it tends to be overly conservative. Yet, because concrete slabs distribute loads more evenly, the underlying insulation does not need as high of a compressive resistance value as results from assuming a triangular load path. Applying a more rigorous design equation from the theory of plates on elastic foundations can help avoid over-designing the insulation, reducing material costs by thousands of dollars.
For example, the details for a hypothetical warehouse project are:
floor slab 152 mm (6 in.) thick, constructed with 17.24-MPa (2500-psi) concrete;
rigid foam subgrade of 51-mm (2-in.) EPS insulation with a rated stiffness of 9.96 million kg/m3 (360 pci) for 25 mm (1 in.); and
forklifts operating in the warehouse impart 35.6 kN
(8000 lb) via the tire's 152 x 254-mm (6 x 10-in.) footprint on the slab.
If one assumes this load propagates through the slab in a triangular fashion at a 45-degree angle, the 35.6 kN ends up distributed over approximately 0.254 m2 (396 si)(ie. [152 + 152 + 152 mm]*[152 + 254 + 152 mm] or [6 + 6 + 6 in.]*[6 + 10 + 6 in.]) of the insulation's surface, for an average pressure of 14,202 kgf/m2 (20.2 psi).
On the other hand, if the designer accounts for the fact concrete slabs distribute point loads more evenly than along a triangular load path, the pressure on the insulation in the above example is about 90 per cent lower—approximately 1301 kgf/m2 (1.85 psi).
As EPS insulation that is rated for 1301 kgf/m2 (1.85 psi) costs about 50 per cent less than rigid
foam insulations rated for the much higher value of 14,202 kgf/m2 (20.2 psi), this is a costly over-engineering of the insulation. In fact, the 14,202 kgf/m2 (20.2 psi) value is beyond the elastic range of the EPS, and the designer would need to take into account long-term creep effects when using the triangular load path design approach.
A more rigorous solution to this load transfer problem (yet no more difficult to calculate) is to use the modulus of subgrade reaction (K) to determine the slab's deflection and the resultant stress applied to the elastic insulation subgrade. Design professionals can calculate the pressure beneath a given slab under a load by using this formula:
Pressure on EPS = (P/8)√(K/D)
Where:
P = concentrated load on concrete slab in pounds;
K = Subgrade reaction modulus of total EPS insulation in pounds per square inch (k/t);
k = Stiffness of one inch of EPS insulation in pounds per cubic inch;
t = EPS insulation thickness in inches;
D = Eh3 / 12(1-u2);
E = Modulus of elasticity of concrete in pounds per square inch (57000√ f'c);
f'c = specified concrete compressive strength in pounds per square inch;
h = Thickness of concrete slab in inches; and
u = Poisson's ratio for concrete (0.15).
Designers can find the stiffness of the EPS insulation (k value) per unit thickness (e.g. 25 mm [1 in.]) by consulting the insulation manufacturer.
Conclusion
Expanded polystyrene insulation offers many benefits from the top to the bottom of the building envelope. However, as with other construction materials, it is important to research the manufacturer to ensure specification of a quality product. Not only should the material comply with ASTM C578, but the provider should also be able to custom-fabricate its products to meet the project's particular specifications. Equally important, the company should be able to offer technical support, such as material take-offs and advice on cost saving product substitutions.
Figure 1
Property
Type I
Type VIII
Type II
Type IX
Type XIV
Type XI
Type XV
Density (Kg/m3)
14.4
18.4
21.6
28.8
38.4
11.2
48.1
Thermal (U-Value per
25 mm thickness)
0.28
0.26
0.25
0.24
0.24
0.32
0.23
Compressive resistance @10% deformation (kPa)
68.9
89.6
103.4
172.4
275.8
34.5
413.7
Water absorption
(% by volume)
4.0
3.0
3.0
2.0
2.0
4.0
2.0
EPS insulation performance requirements per ASTM C578, Standard Specification for Rigid, Cellular Polystyrene Thermal Insulation.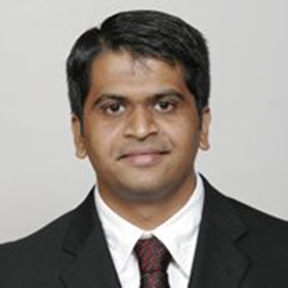 Ram Mayilvahanan is the product marketing manager for Insulfoam, a division of Carlisle Construction Materials, specializing in commercial building insulation. He has more than eight years of experience in strategic management, financial analysis, and project management. Mayilvahanan can be reached at ram.mayilvahanan@insulfoam.com.

Control the content you see on ConstructionCanada.net!
Learn More.