SOUND CONTROL IN CEILINGS
To combat structure-borne sound and, in particular, to enhance vertical sound isolation, soundproof ceilings are often introduced around amenity areas, exercise rooms, and mechanical/electrical equipment. This improves sound isolation and mitigates the level of discomfort caused by vibration or impact noise.

These types of acoustical ceiling assemblies could be used alone or in combination with resilient underlayment or floating slabs located at the floor above.

As is the case with any acoustical assembly, service penetrations should not be incorporated within the acoustical ceiling, as they may reduce the sound transmission class (STC) and impact insulation class (IIC) ratings and affect the overall performance of the tested assembly.

To maintain the integrity of an acoustical ceiling, piercing, penetrating, cutting, or creating openings should be prohibited, as such actions may affect the apparent sound transmission class (ASTC). Usually, tested assemblies do not incorporate service penetrations, light fixtures, hangers, or ductwork. Where these building services are required by virtue of design, a secondary drop ceiling below the acoustical ceiling is recommended as an alternative cosmetic solution to hide the building utilities and keep the acoustical ceiling intact and compatible with the desired tested assembly. In this way, building services are integrated without interfering with the acoustical design intent.

Consideration should be given to the type and method of isolation to be used at hangers, anchors, or ties meant to support the drop ceiling, ducts, or pipes. Also, it is important to control the reverberation occurring within any space—particularly within drop ceiling enclosures.

Another risk area within acoustical ceilings is the adjacent partition or boundaries and the way abutments and terminations are treated to ensure continuity of sound control and eliminate any sound leakage through the perimeters.
Conclusion
Upon close examination of acoustical aspects, it seems defining objectives and design criteria, carefully selecting construction materials and acoustically rated assemblies, choosing appropriate finishes, and diligently designing the interior space with proper layouts of adjacent areas are essential to create effective barriers to noise and vibration. This should be accomplished by taking into account Ontario Building Code standards, ASHRAE recommendations, and environmental criteria, including noise bylaws and Ministry of the Environment (MOE) guidelines.
Additionally, consideration should be given to acoustical specifications and shop drawings incorporating input from prime consultants to ensure proper implementation, addressing risk areas at abutments, transition details, and rigid connections and thereby creating more resilient assemblies to ease noise mitigation.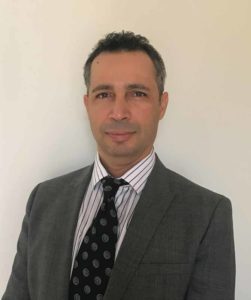 Ibrahim El-Hajj, M.Sc., Arch., EQI, CACB, MRAIC, BCQ, OAA, is a building envelope consultant and director of building quality assurance (BQA) at McIntosh Perry. He is responsible for administering and leading the BQA department to ensure deliverables are met and to maintain compliance with the relevant construction documentation, good architectural/engineering practices, and applicable codes and standards. With more than 20 years of experience in the architectural/construction field, El-Hajj has been actively involved in a range of work pertaining to building envelope elements and cladding systems, from design and documentation review through to system failure investigation. His predominant skills include the ability to critique designs, details, and specifications and to investigate and provide accurate opinions and practical solutions. El-Hajj can be reached at i.el-hajj@mcintoshperry.com.

Control the content you see on ConstructionCanada.net!
Learn More.