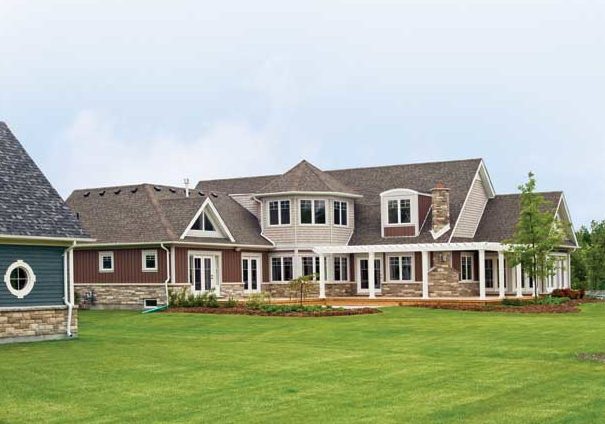 How steel can help projects achieve LEED v4 certification
Steel has always been well-positioned for credits in categories like recycled content, but LEED v4 offers even more opportunities to earn credits for steel use across a range of categories.
Sustainable Sites credits
The Sustainable Sites (SS) category rewards decisions benefiting the environment surrounding the building, with credits to emphasize the vital relationships among buildings, ecosystems, and ecosystem services. It focuses on restoring project site elements, integrating the site with local and regional ecosystems, and preserving the biodiversity on which natural systems rely.
Steel-intensive design can contribute to multiple credits within LEED v4's SS category. Since most steel structures and components are manufactured offsite, construction time and the likelihood of site disturbances are reduced, contributing to the Site Development: Protect or Restore Habitat credit. Many steel roofing products are available to meet the solar reflectance index (SRI) criteria in the Heat Island Reduction credit, resulting in reduced cooling loads and lower utility bills. Some of these products utilize reflective pigment technology, which allows for a wider range of colours that meet the LEED v4 requirements.
Energy and Atmosphere credits
LEED's Energy and Atmosphere (EA) category approaches energy from a holistic perspective, addressing energy use reduction, energy-efficient design strategies, and renewable energy sources. Steel framing can contribute indirectly to the Optimize Energy Performance credit due to its dimensional stability. When properly designed, these assemblies help provide an exceptionally tight building envelope, resulting in reduced air loss and better building energy performance over time.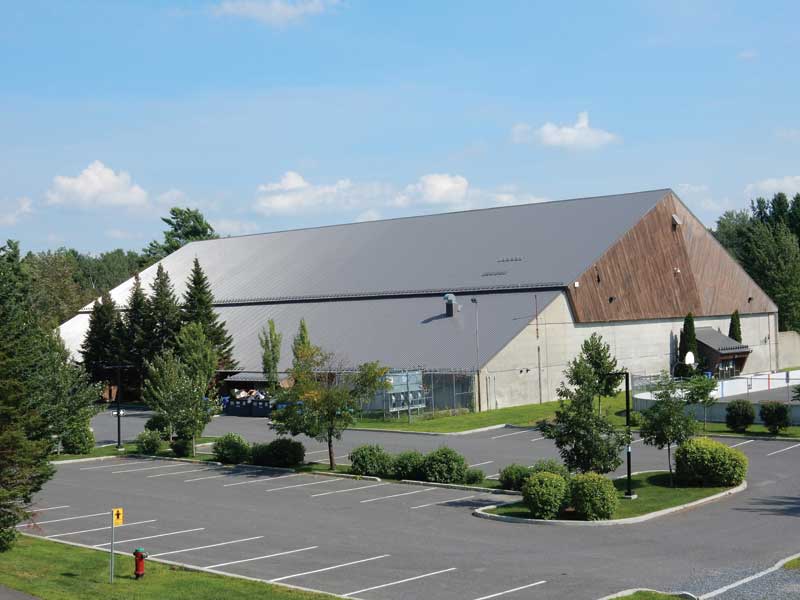 Steel roofs provide an excellent platform for solar photovoltaic (PV) systems because their expected long lifespans equal or exceed the 20- to 30-year expected life of the solar PV panels. These roofs can help designers attain points through the Renewable Energy Production credit. Additionally, proprietary connection and framing systems are available for the mounting of PV panels directly to the standing seams of steel roofing panels, eliminating the need for attachments penetrating the roof.
Materials and Resources credits
The Materials and Resources (MR) category focuses on minimizing the embodied energy and other impacts associated with the extraction, processing, transport, maintenance, and disposal of building materials. The requirements are designed to support a life cycle approach that improves performance and promotes resource efficiency. This category is where steel-intensive design truly excels within LEED v4 requirements, helping project teams earn a variety of credits.
Industry-wide and product-specific EPDs for several North American steel construction products have been completed or are nearing completion. Simply providing an EPD for building products will earn the disclosure portion of the Building Product Disclosures and Optimization−EPDs credit under LEED v4.
Steel is a material with an environmentally, economically, and socially preferable life cycle impact (LCI) compared to many alternative construction materials.
Due to their high recycled material content, steel structures and components are valuable for builders seeking Building Product Disclosures and Optimization−Sourcing of Raw Materials credits. Steel is the only building material recognized by LEED as having a default of 25 per cent post-consumer recycled content, and product-specific documentation of recycled content in steel products may be as high as 100 per cent for some products like structural sections and reinforcing bars.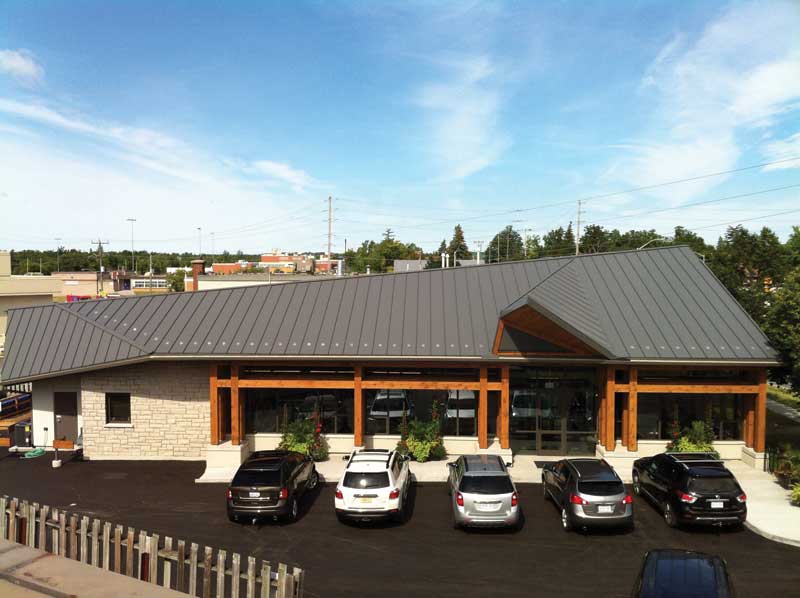 For each of the Building Product Disclosures and Optimization categories, disclosure involves providing documentation about some of the building material products used in a project. Optimization involves assurances a percentage of building products complies with environmentally positive characteristics identified in LEED v4.
Due to offsite fabrication, steel generates very little construction waste; and, because steel scrap has value, it is typically reused or recycled. Any steel generated from demolition can be easily recycled, greatly assisting with obtaining the Construction and Demolition Waste Management credit.
The Building Life Cycle Impact Reduction and Design for Flexibility credits focus on the ability of a building to be reused and modified to meet changing needs throughout its lifetime. Steel buildings are easily adaptable and suitable for reuse. With bolted and screwed connections, building products can be disassembled and repurposed easily, and welded members can be cut without compromising the material and limiting its reusability. Cold-formed steel partitions can easily be removed, reused, and/or relocated as part of a building modification. Structural steel framing can be easily modified for changes in loading requirements and/or changes to intended use or occupancy.
Steel typically emits no volatile organic compounds (VOCs) once installed in a building, and most steel-based furniture is capable of meeting the "Minimal Chemical Content" requirements of the Furniture and Medical Furnishings credit. (This credit is only applicable to healthcare structures.)

Control the content you see on ConstructionCanada.net!
Learn More.