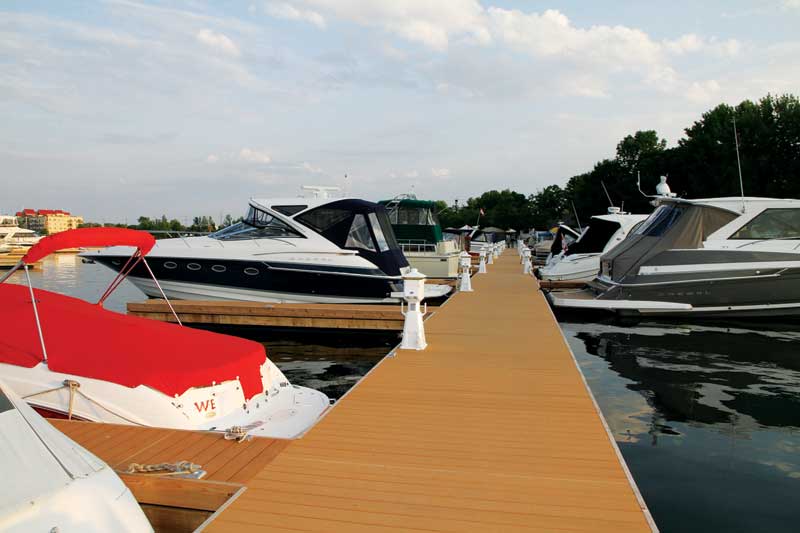 Saint-Félicien Marina
Near Lac Saint-Jean, the Québec riverfront community of Saint-Félicien completed a $3.5-million upgrade to its marina and municipal wharf in 2015. With more than 800 mm (32 in.) of precipitation falling on the region each year, and the high moisture exposure of a marina environment, Saint-Félicien chose a moisture-resistant WPC to surface its boat slips and piers.
Kelowna Yacht Club
Located on British Columbia's scenic Okanagan Lake, the 1000-slip Kelowna Yacht Club is Canada's largest freshwater marina. When the popular marina expanded by 224 slips, it chose high-performance WPC decking for the slip surfaces. These performed so well that they are planning to retrofit all slips with the durable decking.
"The [WPC] decking product has exceeded my expectations to date," said Richard Tremblay, moorage manager. "The fact it is impermeable makes it perfectly suitable for our yacht club environment. It is easier on bare feet than wood. Its consistency and uniformity give it a very clean and professional look. The lack of contraction and swelling through the different seasons minimizes our maintenance. There is no doubt we made the right choice."
What to know
Although WPC decking offers several advantages over wood decking, WPCs vary greatly in their performance and are often pricier than wood. This premium price can be a deterrent to initial purchases, but since high-performance WPC with moisture resistance will eliminate most maintenance costs, it averages a lower cost than wood over the life of a deck.
When choosing among WPCs for use in marinas, or other high-moisture exposures, it is important to evaluate:
moisture resistance, as products with wood fibres fully encapsulated in plastic perform best and can be used in the most intensive conditions, including full submersion;
whether the manufacturer has a history of proven performance free of lawsuits and product field failures; and
warranties against defects.
Warranties can vary from 20 years to lifetime, with some manufacturers even offering additional fade and stain warranties.
Conclusion
The mechanical properties of WPC, such as creep resistance, stiffness, and strength, are lower than those of solid wood, meaning WPCs are unlikely to fully supplant wood in commercial applications any time soon. Given wood's low cost, ubiquity, and ability to be used as structural members, timber products will likely always be used throughout marinas—from piles to bulkheads.
Even so, given the advances in durability and attractiveness of WPC decking, marina owners looking to reduce maintenance and replacement costs, are turning to composites for their docks, decks, and boardwalks.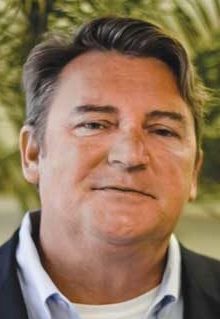 Brent Gwatney is senior vice-president for sales and marketing at MoistureShield composite decking, and serves on the North American Deck and Railing Association (NADRA) board of directors. He has specialized in the building industry for more than 30 years, working with manufacturers, dealers, design professionals, contractors, and building officials. Gwatney can be reached via e-mail at brentgwatney@moistureshield.com.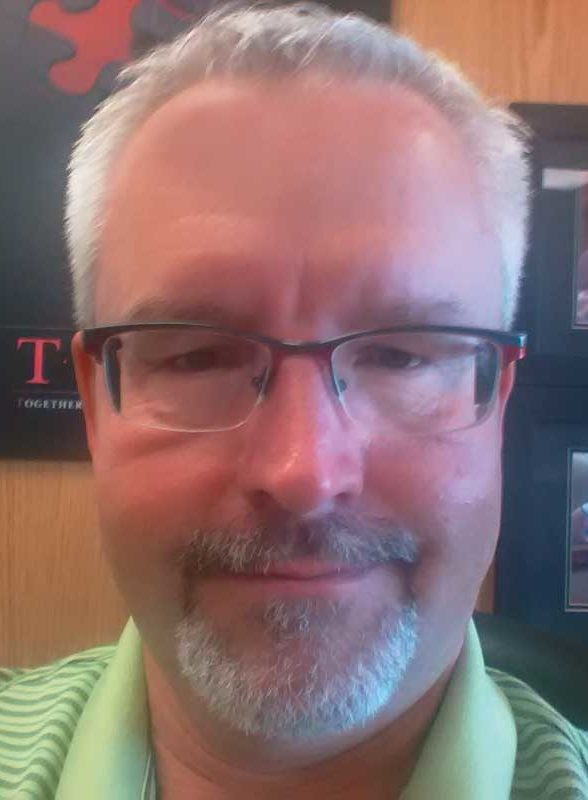 Randy Pearce is national product manager, outdoor living, for CanWel Building Materials. He has more than 26 years of building industry sales experience, and working with key North American manufacturers, national buying groups, and individual dealers across Canada. Pearce can be reached at randy.pearce@canwel.com.

Control the content you see on ConstructionCanada.net!
Learn More.