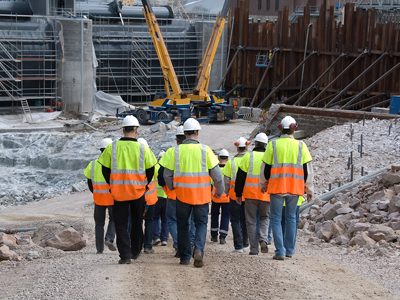 According to the results of a Hays Canada salary survey, Canadian construction companies are optimistic about 2015 and expect growth—however, less than half of employers will boost permanent positions within their companies.
Without permanent positions, companies must use short-term or project-to-project contract workers. The number of these short-term contract workers is decreasing due to a lack of job stability, which is resulting in a skills shortage within the industry. Through the survey, many employers admitted these types of hiring processes are not helping with the shortages and the lack of available talent could lead to project completion issues or hinder commitments to future jobs.
Conducted in November 2014 by recruitment agency Hays Canada, the fifth annual salary survey targeted the country's construction industry. It also revealed 82 per cent of employers admitted to making a wrong hire due to desperation or lack of time. More than half of employers believe their company's low profile is a recruitment barrier, and 70 percent say senior roles are the most difficult to fill, taking two to six months.
Although there are obvious recruitment issues, construction employer optimism for 2015 is evident as 80 per cent of respondents plan to offer a form of salary increase due to a healthy economy.