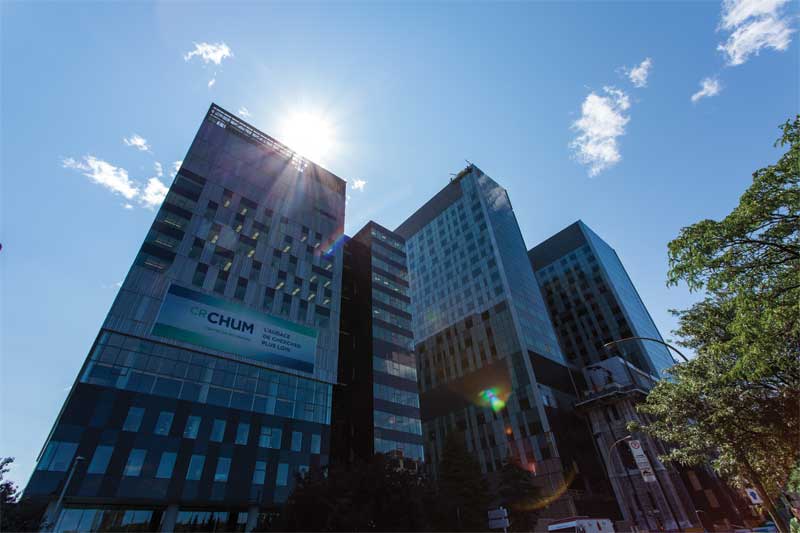 Strengthening building standards
Disasters require expensive responses, but much of the destruction they cause can be prevented with cost-effective mitigation features and advanced planning. For example, the Canadian government estimates the $63 million invested in building the Manitoba Red River Floodway in 1960 saved $8 billion by 2008 in avoided recovery costs. Such foresight can also reduce disruption of local economies and communities. Public Safety Canada estimates every dollar invested in mitigation saves $3 to $5 in recovery costs. (More information on mitigation can be found at www.oag-bvg.gc.ca/internet/English/parl_cesd_201605_02_e_41381.html.)
Resiliency begins with ensuring buildings are constructed and renovated in accordance with modern building codes such as the National Building Code of Canada (NBC), and designed to evolve with change in both the built and natural environment. Improved building code requirements over the past decade have been the single unifying force driving high-performing and more resilient building envelopes—especially when those requirements are extended to existing buildings. In addition to protecting occupants, buildings designed for resilience can rapidly recover from a disruptive event, allowing continuity of operations that can literally save lives.
To help local governments build resistance to climate change and reduce emissions, the Government of Canada has announced $75 million in funding will be provided to the Federation of Canadian Municipalities (FCM). Over five years, another $50 million in funding will also go to the integration of climate resilience into building design guides and codes.
"Investments today will supply the architects of our next generation of infrastructure with the guidelines, standards, and data they need to ensure that every Canadian community and every Canadian industry can thrive in a changing climate," said Prime Minister Justin Trudeau during the GLOBE 2016 conference. (Find more on these proposed investments at pm.gc.ca/eng/news/2016/03/02/prime-minister-announces-significant-new-investments-climate-resilience.)
The recently released 2015 editions of NBC, National Fire Code of Canada (NFC), and National Plumbing Code of Canada (NPC) include some 600 changes, many of which are aimed at improving resilience. For instance, all buildings are now required to include earthquake protections in their design regardless of location. Though some of these changes seem small, they will extend the life cycle of infrastructure projects and ensure their long-term sustainability.
Canadian communities are also taking action. Vancouver was the first city in the country to implement a comprehensive strategy on adaptation. It is currently working to implement changes, such as updating the city's building code to account for increased frequency and severity of flooding, planting trees to make neighbourhoods more resilient to heat waves, and investing in backup power supplies to deal with loss of power due to severe storms. Additionally, the Halifax Regional Municipality has raised minimum ground elevations for buildings in response to the anticipated sea level rise. The federal government has also assumed responsibility by relocating Inuit communities whose buildings and lives are affected by declining sea ice.
POLYISO'S POTENTIAL ROLE IN CHANGING CONSTRUCTION
Building codes provide measures for life safety and protect public welfare by regulating design and construction practices with a strong reliance on construction material standards. When regulating building materials such as insulation, many Canadian model building codes require compliance with quality standards developed by organizations like Underwriters' Laboratories of Canada (ULC).

Through continuous product improvements over decades of successful installations, as well as years of rigorous testing experience, polyisocyanurate (polyiso) offers the most extensive range of code-approved products for insulation used in roof systems. Polyiso remains the only foam plastic insulation product to earn Factory Mutual Global (FM) approval for Class 1 roof systems for direct application to steel deck; it is classified by ULC for use in both single-ply and asphalt-based roof systems with direct-to-steel-deck installations.

RSI and R-values are a way of labelling the performance of insulating materials. The higher the value, the more resistance the material has to the transmission of heat. Provincial building codes specify minimum R- (or RSI) values for new construction, with different values for different applications and regions.

The impacts of climate change—including hotter temperatures, more extreme weather, sea level rise, and more severe drought—pose significant challenges for buildings and homes, many of which were not built to withstand the future impacts of climate change and need resilient building materials. To mitigate these potential impacts, it is important to know what local building codes require when planning new construction. Polyiso insulation has a high R-value per inch compared to other insulation products, providing greater insulating performance at the same level of thickness as other options. It is also one of North America's most widely used and cost-effective insulation products.

Polyiso can be used as a critical component of a commercial roof, providing much-needed thermal performance. More commercial and residential builders are choosing polyiso insulation for use on and in walls. Given polyiso foil-faced insulation's high R-value per inch, the U-value of the cavity wall system can be achieved with minimum thickness, decreasing the overall footprint of the building and lowering construction costs. In cavity walls, foil-faced polyiso can function as a weather barrier to protect the building from moisture intrusion and improve long-term thermal performance.

Control the content you see on ConstructionCanada.net!
Learn More.