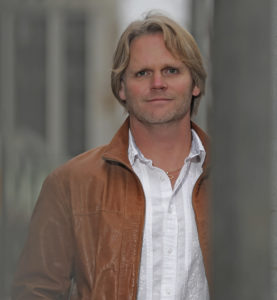 Architect Brent Bellamy of Number TEN Architectural Group based in Winnipeg is the recipient of the 2019 Advocate for Architecture award by the Royal Architectural Institute of Canada (RAIC).
The award celebrates an individual who has made a public contribution to architecture in Canada by means other than the practice of architecture. It recognizes a long-term commitment to the profession at a national, regional, or local level.
"His passionate advocacy for architecture is responsible for a strong public appreciation of architecture within his community, and beyond," said the jury.
Eight projects and individuals received Awards of Excellence reflecting outstanding achievement in architecture through innovation, green building, allied arts, advocacy, and journalism.
Klaus Nienkämper of Nienkamper and Kathryn Walter of FELT Studio, both from Toronto, have won in the Allied Arts award category. The Campus Energy Centre (CEC) at University of British Columbia, in Vancouver by DIALOG is the winner of the Green Building award, given in conjunction with the Canada Green Building Council (CaGBC). The Borden Park Natural Swimming Pool in Edmonton by gh3* and the Joyce Centre for Partnership & Innovation at Mohawk College's Fennel Campus in Hamilton by B+H Architects and McCallumSather have both chosen for the Innovation in Architecture award. The President's Award for Media in Architecture was given to Alex Bozikovic from the Globe and Mail in Toronto.
"This year's projects demonstrate that delightful environments are possible in buildings designed towards zero carbon," said RAIC president Michael Cox, FRAIC. "For example, we see innovation applied to extend the structural capacity of timber, the cleaning abilities of biological systems, and the thermal performance of construction.
The awards, given out every two years, will be presented at the RAIC Festival of Architecture in Toronto in October.