Safety advantages of integrated security technologies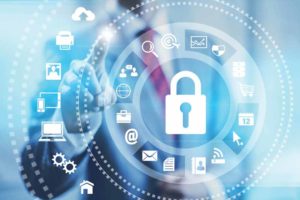 During an emergency event, disjointed technologies and solutions can be inefficient. Disparate technologies and systems typically do not communicate with each other to identify potential problems, and attempts to cobble them together can prove more complicated and error-prone than a truly integrated approach. These gaps in communication can expose a facility to vulnerabilities in the most critical moments where timing is everything to ensure safety. This is why a new construction project or retrofit initiative is an ideal time to consider the options and implement a fully integrated security strategy that can then be layered in with other building systems and fire- and life-safety technologies. By sharing information between technologies, an integrated strategy can help to improve response time in the event of an emergency and reduce false alarms with the ability to disrupt operations.
Apart from improving the overall safety of the organization, another key benefit of an integrated approach to security is centralized management of the facility's data, which can improve efficiencies and convenience. The converging systems and technologies on a unified building automation system can provide a sole source of truth for operational data across the facility and allow building managers to analyze it more holistically. Otherwise, one would likely need to deal with disjointed fragments housing their own data separately and require facility managers to enter different programs to compile the information that one typically wants to find quickly.
To determine how to best integrate across all building systems, it is recommended to begin with existing security systems. For instance, a facility's security capabilities may already limit the number of entry points into the building or a specified area. Now, one can consider integrating existing access control technology with video surveillance to strengthen those security efforts. For instance, pairing live video surveillance with access control can quickly deny entry throughout the facility and initiate a lockdown mode if there are unauthorized personnel in the building. Plus, by logging 24/7 video footage, one can gain an instant record of all activity in the event of unexpected intrusion which can allow managers to quickly share information with emergency personnel if needed. Further, this level of integration can grant owners and managers the ability to analyze daily happenings to help streamline a facility's overall safety planning. Integrated, multifaceted security solutions  that communicate real-time information when it matters the most will help one to react quickly and flexibly to protect people and assets, while minimizing disruption whenever possible.
Layer on connected fire and life safety systems
After protecting the facility against unexpected security threats, the next step is to connect fire- and life-safety technologies to a strong security foundation to bring an operationally smarter, safer facility within reach.
Tying security and fire and life safety together is another layer toward keeping building occupants and assets safer and for running the facility more smoothly. For example, alarms and mass communication are a fundamentally important part of every facility and can be automatically trigged as soon as an emergency or intruder is detected. With an additional layer of security, one can target specific areas of the building with customized messages and communicate the safest next step for occupants. Meanwhile, an access control solution can initiate a lockdown or restrict access to the area of the facility under threat. From monitoring and detection to notification and restricted access, security and fire and life safety systems can work together to help minimize harm in an emergency situation and get building occupants to safety as quickly as possible.
Below are a few examples of how these once separate systems can work in tandem to improve the entire safety strategy for your building.
HVAC and fire systems
Connecting HVAC and fire systems to simultaneously work to detect potential smoke can provide an added layer of fire protection and a dual-authentication of smoke presence in a certain area. Additionally, the building can scale up or down on heat detection sensitivity, based on sensor data on which areas of the building are most populated, or may have certain machines running at high volumes at that moment.
Lighting
Connected lighting can improve surveillance and security and, in the event of an evacuation, it can even help to highlight the path to safer spaces or exits from the structure.

Control the content you see on ConstructionCanada.net!
Learn More.