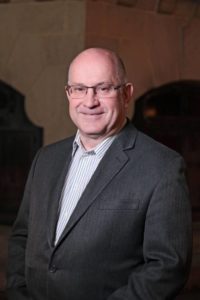 The Lean Construction Institute of Canada (LCI-C) appointed a new co-chair at its annual general meeting this year. Bob Hildenbrandt, vice-president of business development with Graham Construction, will be taking on the role in place of Serge Massicotte (president of Massicotte Construction).
LCI-C is a special committee of the Canadian Construction Association (CCA), of which Hildenbrandt is an executive committee member. He also chairs its Innovation and Technology Committee, and from 2014 to 2017, chaired the Institute for BIM in Canada (IBC) council, buildingSMART Canada.
Sharing the role is Kathleen Lausman, a former Nunavut deputy minister of community and government services.
"Bob brings with him a wealth of knowledge and experience," said Lausman at the annual general meeting. "I, and the entire council, look forward to working with Bob to advance the adoption of lean construction in Canada."
Since its establishment in 2015, LCI-C has aimed to enhance productivity and efficiency within the industry by altering project planning, design, and delivery—an effort for which Hildenbrandt voiced support.
"As a newcomer to this council, it has been fantastic to see the enthusiasm about lean in our industry," he said in his address to the meeting. "I am very excited to be stepping into this new role with LCI-C and to work with our council to help transform our industry."