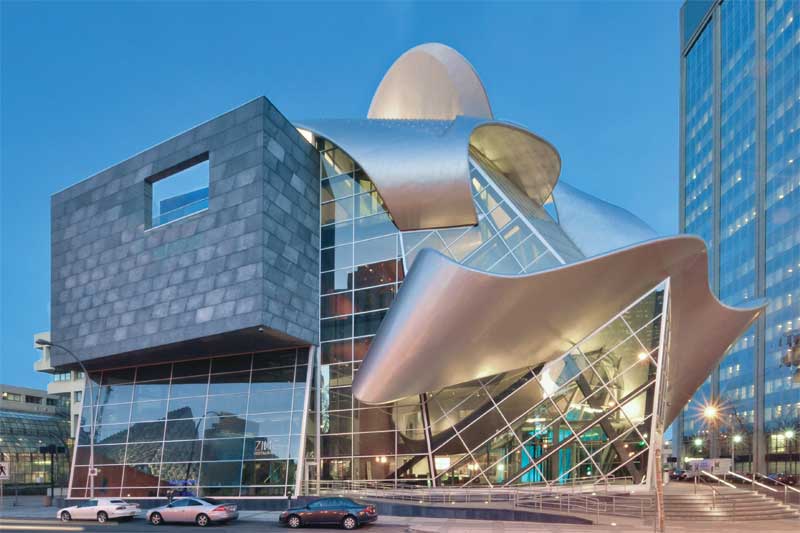 Avoiding material replacement
Corrosion or deterioration can lead to esthetic or structural failure that necessitates premature replacement. The first step in determining an appropriate material involves assessing the site to determine whether the local environment is corrosive. The specific environmental conditions causing deterioration vary with the material, but include temperature, humidity, coastal or de-icing salt exposure, pollution, and particulate accumulation. (This author developed the International Molybdenum Association (IMOA) stainless steel site evaluation, which is used globally. View here.)
One should also look at nearby buildings and structures to see how materials are performing, and ask questions about maintenance and replacement history. A material may look good because it is cleaned every three months. However, if this level of maintenance is unlikely on the project in question, the product may fail. It is also important to determine whether material suppliers, industry associations, or consultants specializing in that product have long-term atmospheric corrosion testing data for a similar environment, since known corrosion rates are the best way to predict failure.
The stainless steels most commonly used in architecture are in the austenitic family (austenite microstructure):
Types 304/304L (UNS S30400/S30403, EN 1.4301/
1.4307, SUS 304); and
316/316L (UNS S31600/S31603, EN 1.4401/1.4404, SUS 316).
Duplex stainless steels—those with a combined austenitic and ferritic microstructure—are growing in popularity for structural and esthetic applications. These alloys have twice the yield strength of austenitics and a long history of use in industrial applications. They include lean duplexes and UNS S32205 (which provides substantially more corrosion resistance than Type 316).
With most of the world's population living in coastal zones, increased use of de-icing salts, and high pollution levels in developing countries, the corrosion resistance of at least Type 316/316L or comparable stainless steels is typically necessary to avoid esthetic issues unless there will be regular maintenance or cleaning. In more-corrosive locations (e.g. street-level applications with high de-icing salt exposure or coastal splash zones), one should consider UNS S32205 and other higher-alloyed stainless steels.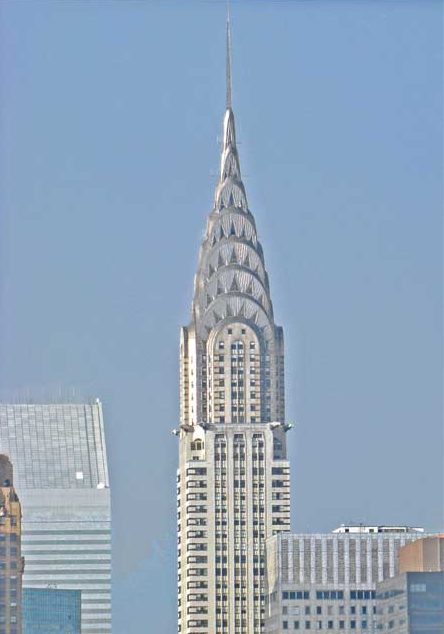 Long-term performance
Stainless steel provides documented long-term performance with minimal or no maintenance in a wide range of service environments. The first known architectural applications for stainless steel date from the mid-1920s—they were relatively small or low-profile projects such as entrances and industrial roofs. Many of these early installations are still in service today, including the entrance canopy of London's Savoy hotel (1929). (See this author's co-written [with P.G. Stone and D.J. Cochrane] Nickel Development Institute reference book, Timeless Stainless Architecture, from October 2001.) This illustrates the durability and longevity of stainless steel. When properly specified and maintained, it can last the life of the project. When demolition finally occurs, an average of 92 per cent of the stainless steel used in construction is recycled back into new metal—an indefinitely recyclable resource—without deterioration of properties. (For more, read Barbara Reck and T.E. Graedel's May 2013 internal report for the Center for Industrial Ecology Yale University, "Comprehensive Multilevel Cycles of Stainless Steel in 2010 Final Report to the International Stainless Steel Forum [ISSF] and Team Stainless.")
People have always built large structures as a means of expressing power and wealth, frequently pushing the limits of technology. Fittingly, the first large architectural applications for stainless steel were in the then-tallest buildings in the world: New York City's Chrysler (1930) and Empire State (1931) buildings. Although the former was only the planet's tallest for a few months, its glittering stainless steel art deco styling has made it an enduring example of elegant skyscraper design. Both buildings have been awarded LEED Existing Buildings (EB) Gold status by the U.S. Green Building Council (USGBC). The two structures' minimal stainless steel replacements have been the result of modifications, hurricane damage, and other issues unrelated to the material's performance.
The introduction of metal and glass curtain wall design in the early 1950s revolutionized tall building design. Stainless steel was used for many early prominent building designs including the Socony Mobil Building (1954) and Chicago's Inland Steel Building (1958). By the 1960s, stainless steel was regularly being used for high-profile architectural applications around the world, so there are many project examples with longer than 50 years of service.
The world's leading architects have continued to use stainless steel for relatively traditional curtain walls, sunscreens, elegant store interiors, and transit buildings around the world. Type 316/316L is preferred exterior stainless steel for many projects because of the corrosiveness of the typical service environment, with 1991's One Canada Square in London, England (Cambric finish), being an excellent example of durability.
Some of these examples have had regular maintenance and others have had none. All illustrate the exceptional performance and cost-effectiveness of stainless steel as an architectural design material and its appeal for sustainable designs where long-term performance is expected.

Control the content you see on ConstructionCanada.net!
Learn More.