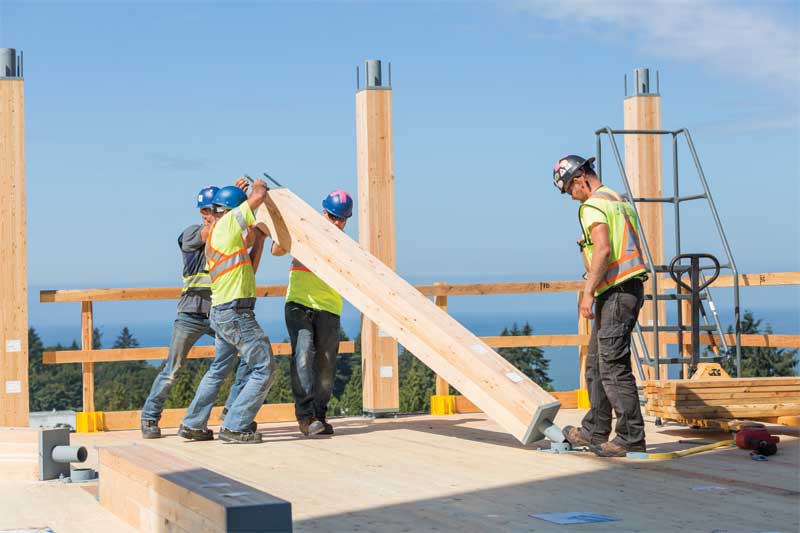 Technology advances
The manufacturing process of CLT is completed using a computer numerical control (CNC) machine, which enables very tight tolerances on the completed panels. For Brock Commons, all the penetrations for the mechanical, electrical, and plumbing  (MEP)infrastructure were precisely cut at the fabrication facility. This ensured the installation in the finishing stages was exactly where it was designed to be.
The planning process for Brock Commons involved the virtual design company CadMakers, which produced a comprehensive 3D model of the project using input from the consultants, general contractor, trade contractors, and suppliers. Using this comprehensive 3D modelling approach, which was employed by the entire design and construction team, the general contractor significantly reduced the amount of RFIs and change orders because conflicts were discovered and resolved in the design stage.
In addition to the 3D model, the virtual design company was able to create animations showing work sequences. This was especially helpful for the formwork contractor, wood installation contractor, and envelope panel contractor for planning their crew size, work sequences, and safety plans.
As mentioned, UBC views its campus as a living laboratory where collaboration and creativity are encouraged. Certainly, its construction has already proved that to be the case. The collaboration between owner, consultants, general contractor, trade contractors, and suppliers was gathered and assembled by the virtual design company, then distributed to each of 
the participants.
The use of CLT and glulam as primary structural elements for Brock Commons was a perfect fit for this collaborative construction approach. The information contained in the comprehensive 3D model was easily shared with the engineered wood supplier and fabricator. This allowed those elements and steel connections to be digitally fabricated to a high degree of accuracy, the mechanical and electrical penetrations were completed, and the centre of gravity was determined so the panels would fly flat when lifted into place by the tower crane. The 3D animations helped determine the correct installation sequencing and, consequently, truck loading. As a result, when the wood installations began on June 6, there were no stumbling blocks.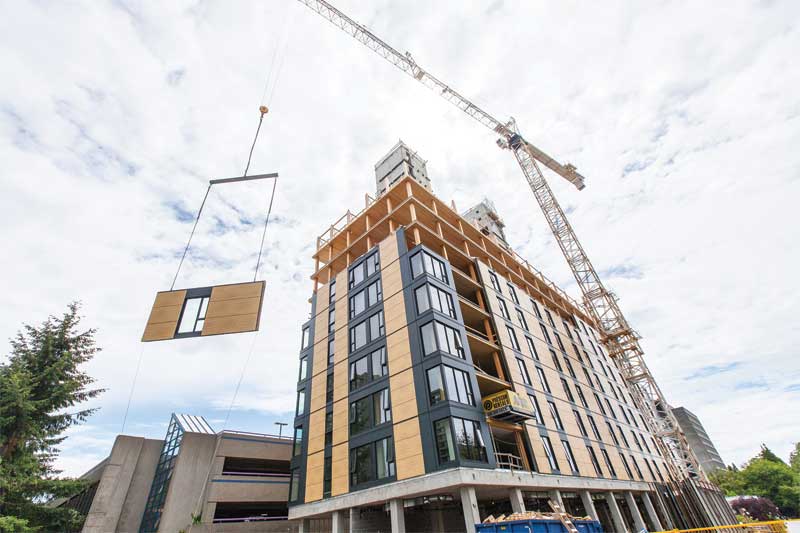 Conclusion
The speed and simplicity of construction of Brock Commons was eye-opening for UBC as a building owner. Development of new student housing to meet increasing demand is a priority for the university. The project has demonstrated safe and sustainable residence facilities can be constructed with engineered wood products on a shorter timeline than traditional reinforced concrete structures. This experience has allowed UBC to confidently deliver much-needed student residence beds to tight schedules with must-have, start-of-term deadlines. Future engineered wood projects are also expected to benefit from a reduction in the construction period and associated interest costs as a result of the shorter overall project delivery time.
The significant reduction in noise and truck traffic associated with prefabricated wood construction is a bonus, as it allows for easier development of new facilities on campus with less disruption to teaching, research activities, and the lives of neighbouring residents. This is important at UBC, where most new building projects are in-fill developments in close proximity to academic facilities, student residences, and market housing neighbourhoods. This benefit clearly translates to any dense urban environment.
Finally, the project has helped the university achieve its 'living laboratory' goals, providing interdisciplinary learning and research opportunities for UBC faculty, students, and staff. This involves not just the study of the innovative engineered wood structure, but also analysis of the integrated design and construction process, which placed an emphasis on design for constructability. Hopefully, the lessons learned from creating Brock Commons can help inform and transform the way buildings are designed and constructed in Canada and around the world. (For more information on Brock Commons Tallwood House, visit naturallywood.com or contact Wood WORKS! BC through www.wood-works.ca/bc.)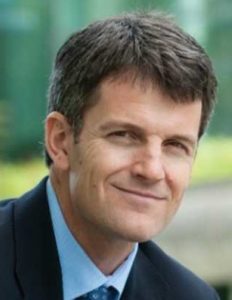 John Metras is managing director of infrastructure development at the University of British Columbia (UBC). He and his team are responsible for planning and development of institutional facilities at the school, collaborating with campus stakeholders to create spaces for learning, research, and campus life. Metras has more than 20 years of experience in facilities development and operations, including his previous position as director of plant operations. He can be contacted via e-mail at john.metras@ubc.ca.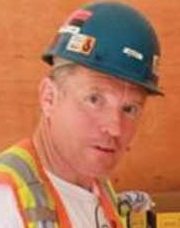 Ralph Austin is a principal at timber installer Seagate Structures Ltd. With an extensive background as a labourer, forming carpenter, framer, foreman, superintendent, estimator, project manager, and general contractor, he has a range of construction experience in residential, multi-unit residential, and high-rise building construction projects. Austin started Seagate in 2002 with prefabrication as the hallmark of its construction projects. He can be reached at raustin@seagateconsluting.ca.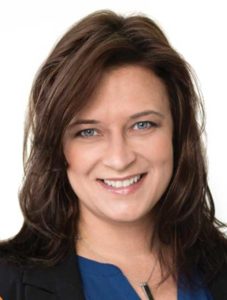 Karla Fraser is a senior project manager with Urban One Builders. Trained in civil engineering technology, she worked in construction for more than 20 years in building construction, including infrastructure, commercial, and tower projects. She can be contacted via e-mail at kfraser@urbanonebuilders.com.

Control the content you see on ConstructionCanada.net!
Learn More.