by Jim Taggart, FRAIC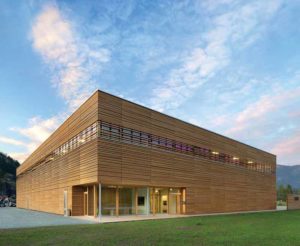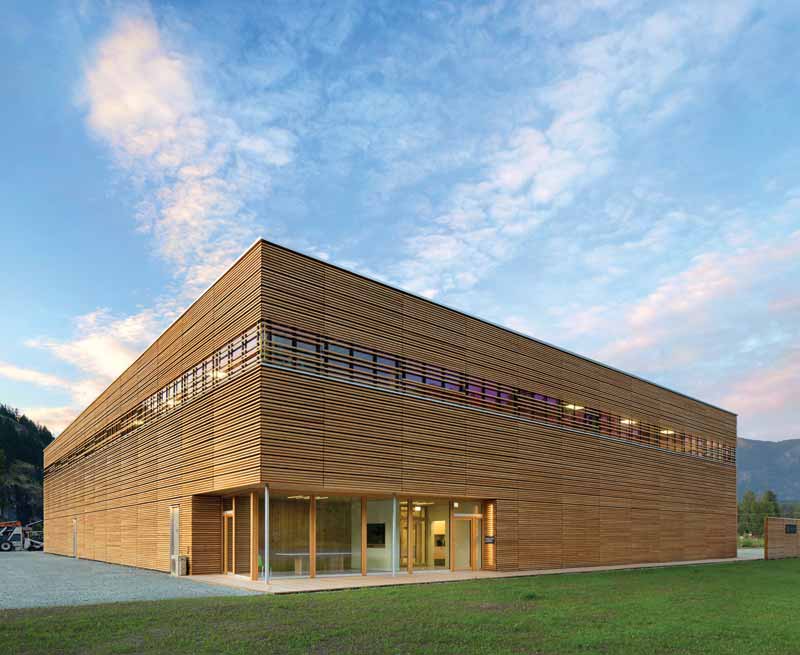 Over the past two decades, new engineered mass timber products, systems, and construction techniques have changed the way design professionals think about wood as a building material. Historic perceptions about strength, durability, and fire performance have been overturned by scientific evidence and full-scale testing of prototype structures.
As a result, mass timber has begun to make its mark in the residential and commercial sectors, particularly on Canada's West Coast. However, the industrial buildings market continues to be dominated by concrete tilt-up and steel frame construction, both of which have a significant environmental footprint. Tilt-up concrete, in particular, has inherent disadvantages as concrete cannot be poured in the freezing Canadian winters and requires a considerable amount of additional work to provide effective levels of insulation.
This article, based on a case study by the Canadian Wood Council (CWC), examines three recently completed industrial buildings in southern British Columbia. All three use engineered mass timber products and systems in distinct ways. Together, they offer insights into how industrial construction might evolve to offer greater environmental performance as well as speed and flexibility of construction at little additional cost over traditional methods. As familiarity with mass timber systems increases, these buildings will become cost competitive with other methods of construction—as is the case in other market sectors.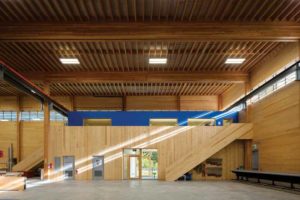 Prefabrication factory
A 1400-m2 (15,000-sf) prefabrication factory is located in the Village of Pemberton, 32 km (20 mi) north of Whistler, B.C. Completed in 2014, this factory comprises a large high-bay workshop, a mezzanine office area, and a small showroom, all contained within a single rectangular volume. The office and showroom components conform to the international Passive House standard.
The challenge
In 2009, the manufacturer's co-owner, Mateo Durfeld, had been responsible for the construction of Canada's first Passive House building, the Austria House. It served as the Austrian team headquarters during the 2010 Winter Olympic Games in Vancouver. Impressed with this super-insulated, prefabricated kit-of-parts method of construction, Durfeld continued to promote the Passive House approach as a way to decrease the environmental impact of buildings. As demand increased, he saw the potential for scaling up his operations with the construction of a larger manufacturing facility on a budget meant for tilt-up concrete buildings.
Durfeld recognized his building would provide a better working environment for employees and have enhanced marketing value if it embodied the principles of Passive House: low energy use, healthy materials, and sustainability on a life-cycle basis.
The integrated design team led by Hemsworth Architecture concluded these criteria favoured wood and wood byproducts as they are natural, nontoxic, renewable, and either recyclable or biodegradable at the end of their primary service life. Analysis also determined that the choice of wood could reduce the related carbon dioxide (CO2) emissions by about 971 tonnes (1070 tons) when compared to a similar concrete building, and 306 tonnes (337 tons) compared to a steel structure (CO2 production values were obtained from www.co2list.org.). The challenge was to design a wood building to deliver these benefits at a competitive price.

Control the content you see on ConstructionCanada.net!
Learn More.