Construction
Ongoing and regular field reviews by a building enclosure specialist can significantly enhance the delivered product. Construction review includes checks that the design, approved shop drawings, and/or approved mockups are being followed. They also allow the project team to provide input to changes that may happen during installation. Contractors may also make changes to materials, believing them to be harmless to the design; however, these changes may have a significant effect on performance if not reviewed against the project requirements and design.
Full building testing
While many projects rely on dated laboratory test reports for building enclosure systems, field testing can be the final step in confirming delivered performance meets the design intent. Typical testing can include in-situ air and water infiltration, roof leak detection, and infrared scanning. Recent changes to regulations such as the Toronto Green Standard (TGS) have raised awareness of whole building testing techniques such as quantitative air leakage testing.
Project specifications often include target air leakage for individual enclosure systems and, occasionally, for the entire building; however, projects have only started to occasionally implement testing to confirm whether these targets are being met. Including testing requirements in the specifications, especially for building as a whole, signals to the construction team targets will be checked and diligent attention to the enclosure will be required through the entire project life cycle, from design to operation, to achieve air leakage and other performance requirements.
Of course, testing is not a substitute for good design or construction reviews since it is much more difficult to fix transition defects once the building is complete. At a minimum, full building testing can be a good final check before the building is turned over and before any errors in construction translate to future warranty or performance issues.
Conclusion
The trend towards higher performing buildings and envelope systems requires a re-doubling of effort towards achieving durable, constructible, and maintainable transition details. There are many ways for these details to fail. Fortunately, there are also many opportunities throughout the design and construction process to focus on getting them right.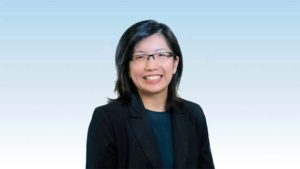 Andrea Yee is senior project manager and technical lead at WSP. She has more than 10 years of experience in the building science industry. Her diverse background includes new construction, existing building restoration, building condition assessments, and capital planning. She also specializes in building envelope consulting and façade renewal at WSP. She can be reached via e-mail at andrea.yee@wsp.com.

Control the content you see on ConstructionCanada.net!
Learn More.