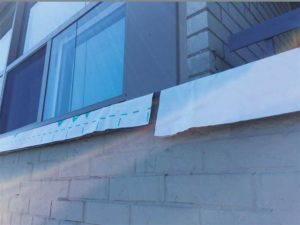 Show how control layers connect for each system
Once the locations and functions of the control layers in each system are understood, designers must show how these layers connect. While it is impractical to show every tie-in detail and interface on a building, it is important to show sufficient detail so builders are not left bridging large design gaps. At a minimum, the head, sill, and jamb transition details for each system should be provided. Very often we find problems occur where insufficient or no detail was provided, either by the design or by the shop drawings.
Designers should put themselves in the builder's shoes and try to find gaps in their own work. A good practice is to make a careful scan of the drawings, looking for atypical interfaces and identifying whether continuity of the control layers will need to be achieved in a different way from the rest of the building.
Is there a section of the building with a different configuration from the rest of the building?
Are there intersections between two systems that do not exist elsewhere?
Are there any penetrations or obstructions with the potential to impact the control layers?
One effective strategy can be to develop an "air barrier plan": a set of simplified drawings clearly showing the line of airtightness across the entire enclosure. Including this plan in the tendered documents can also assist the builder to understand the design intent.
Lastly, interfaces between multiple systems in multiple planes are very difficult to convey through two-dimensional details. Although not common practice, consider whether 3D details or even 3D printed models might be a more effective means of communication. Many designers are already accustomed to working with 3D software so it may be worth incorporating these workflows into the contract documents.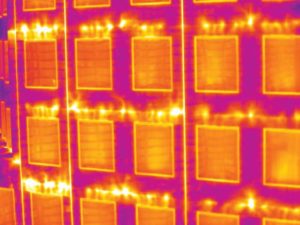 Make the design constructible and practical
A common challenge with many designs is constructability. Almost anything is achievable with the right amount of money; however, most building designs are bound by financial limitations requiring one to consider the cost implications of designs. Increasing awareness of common construction practices will allow more creativity in developing cost-effective and constructible solutions. During design, ask:
What is the likely sequence of construction and will the contractor have sufficient access to construct the detail in the field?
Are there areas where multiple trades intersect?
Can the envelope be designed to provide more clearance without changing the desired esthetic?
Simplifying details or making them easier to construct will increase the likelihood of success.

Control the content you see on ConstructionCanada.net!
Learn More.