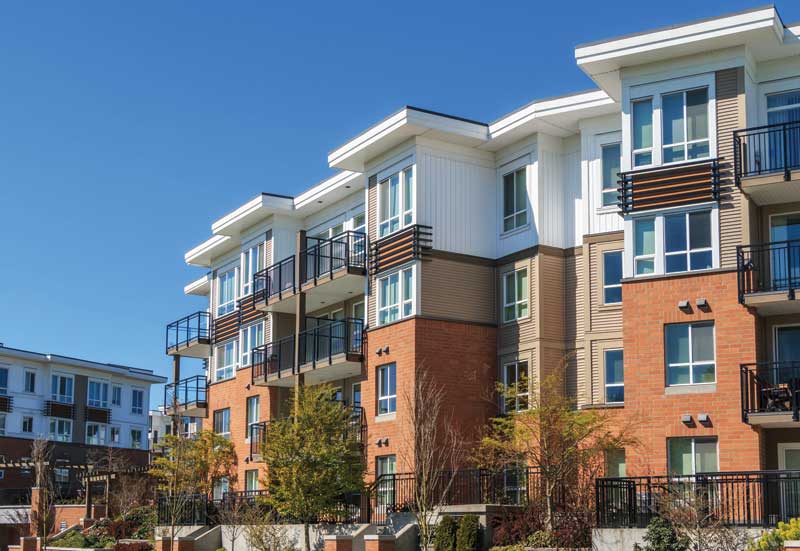 By Robert Marshall, P Eng., BDS, LEED AP
Continuous urban population growth in recent years has created one common problem in cities throughout Canada—noise complaints. In fact, a survey conducted last year by the City of Toronto revealed that 82 per cent of people were unhappy with the current noise levels of their neighbourhoods. Fifty-four per cent of those people also said they had previously filed a noise complaint. The City of Ottawa reported 6152 noise complaints were received in the first eight months of 2015, and the populations of other cities have also acknowledged substantial noise problems, such as construction, loud music, and noisy neighbours.
Naturally, the potential for noise complaints is magnified in urban multi-family housing, as hundreds of occupants are placed in close proximity to each other. Sound control is therefore becoming a prominent factor in the design of new apartment, condominium, and townhouse complexes. Prospective buyers and tenants who have previously dealt with excessive noise are likely to seek out new living spaces with walls that absorb or dampen sound before it reaches nuisance level. Likewise, design/construction project teams with the ability to cost-effectively provide sufficient sound control in the walls of residential units are sure to find themselves with plenty of work.
Before looking at wall assembly materials, however, it is important to understand sound control, the impact it has on living spaces, and the building standards guiding acoustical design in the multi-family residential market.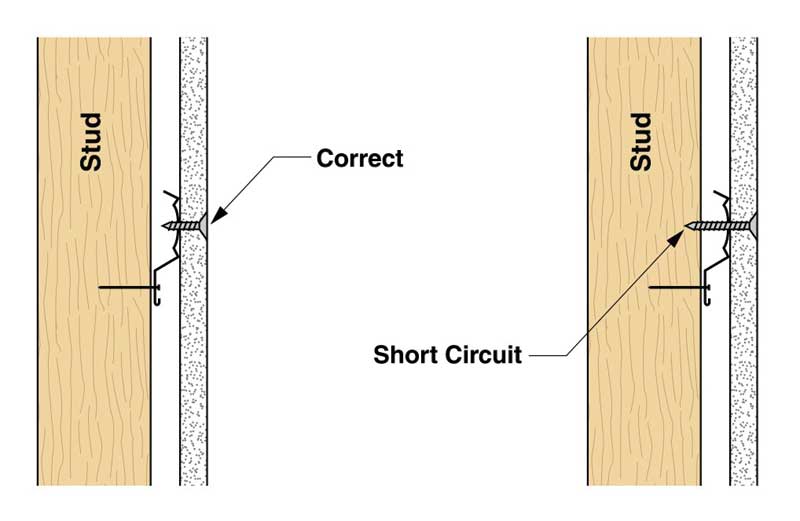 Sound control
Sound control is essential in the creation of comfortable and healthy interior environments. Several scientific studies over the years, such as Health Canada's 2014 "Community Noise and Health" study and BioMed Central's 2015 study, "Socioeconomic Status and Environmental Noise Exposure in Montréal, Canada," have proven the negative impact of excessive airborne sound from inside and outside buildings—commonly known as ambient noise—on building occupants. Quieter spaces simply result in happier, more satisfied owners, tenants, patients, and students, which leads to quicker recovery times in healthcare environments and higher learning in classrooms. (For more information, refer to World Health Organization [WHO] guidelines for acceptable noise in patient rooms and ANSI 12.60, Maximum background noise level for Classrooms.)
One of the most effective ways to achieve acceptable ambient noise levels is to build wall assemblies that significantly reduce passage of airborne sound between residential units. The measurement for this effectiveness is the sound transmission class (STC) rating. The higher the STC rating, the more airborne sound transmission restricted by the assembly. Conversely, lower STC ratings mean more sound is transmitted through the wall assembly, which increases the ambient noise level of the space and contributes to a less-than-pleasant interior environment for those who live there.
STC ratings
Airborne sound does not simply pass through interior walls. Sound generated on one side of a wall actually energizes the wall structure and puts it in motion, much like a diaphragm. The wall itself becomes the transmitter of the sound energy, which can be heard on the opposite side of the wall. Therefore, the ASTM test methods used to determine STC ratings have focused on this direct transmission process. Currently, the STC number is derived from sound attenuation values tested at 16 standard frequencies from 125 to 4000 Hz. These transmission-loss values are then plotted on a sound pressure level graph and the resulting curve is compared to a standard reference contour. Acoustical engineers fit these values to the appropriate transmission-loss (TL) curve to determine a final STC rating.
Currently, the National Building Code of Canada (NBC) requires low- and high-rise residential construction projects to achieve a minimum STC rating of 50 in wall assemblies separating two residential units and corridors; and a rating of 55 for elevator shaftwalls that border a living space. These ratings can certainly be achieved with the right mix of high-performance gypsum wallboards and sound-absorbing or sound-dampening materials in an assembly.

Control the content you see on ConstructionCanada.net!
Learn More.