Cleanroom trends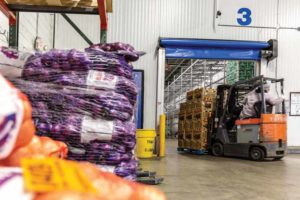 Doors in pharmaceutical manufacturing take on a vital role in helping companies achieve and maintain a specified level of cleanliness for a given cleanroom.
Cleanrooms are classified according to the number of particulates in the air with the cleanest allowing for the fewest particulates. Maintaining an air pressure differential between rooms and pushing air from the opening's cleaner side to the less clean side, is an essential function. Facilities generally incorporate multiple pressure steps within the building's structure, ranging from 5 to 13 Pa (0.02 to 0.05 w.g.) between rooms, but can be as high as 50 Pa (0.2 w.g.).
High-speed doors are very common in airlock applications as a means to buffer different classes of adjacent clean areas. A door capable of at least 50 Pa in pressure differential is needed to maintain a tight seal and minimize air leakage. Given the requirement to maintain pressure differentials, doors that seal tightly and cycle quickly are essential in pharmaceutical manufacturing facilities.
Besides the pharmaceutical industry, doors in cleanrooms are being used in medical manufacturing and facilities that produce solar power panels. These types of facilities typically follow the design specifications outlined in International Organization for Standardization (ISO) 14644, Airborne Particulate Cleanliness Classes in Cleanrooms and Clean Zones, which regulate airborne particulate cleanliness classes. Minimizing impurities in the air ensures these products are safe and effective once installed.
Naturally, a prerequisite in overall door design is cleanability, since doors must operate in a pristine manufacturing environment. Any high-speed door that is employed in pharmaceutical, medical device, or solar cell manufacturing must also balance the need for productivity with operational safety.
FDA cleanroom standards outline recommendations and requirements for manufacturers of pharmaceuticals and medical devices. The starting point is to look for doors compliant with cGMPs, NECB, and ISO 14644-1, Cleanrooms and associated controlled environments — Part 1: Classification of air cleanliness by particle concentration.
Key considerations for any door configuration are ease of cleaning and durability. In all cases, these doors must be able to stand up to repeated cleaning with chemical solvents and have a smooth, hard, non-porous surface resistant to microbial and fungal growth. Doors should also have a tapered surface and edges that essentially eliminate harbourage of dust or other contaminants and do not possess sharp angles to minimize harbourage of microbes. Additionally, they should:
be corrosion-resistant (which is often a problem with older door systems);
use stainless steel side frames and shrouds; and
incorporate a lubrication-free design since lubricants can attract particulates.
It is also advisable to avoid doors with exposed fasteners and coils, as they will take longer to clean and could harbour contaminants.
The ability of cleanroom doors to accommodate site-specific needs is another consideration for industrial designers. These could include features such as vision panels, push plates, or other activation devices, as well as magnetic locks and (perhaps most importantly) interlocking systems.
Choosing the right door
Every application has an ideal door to meet industry standards while providing maximum efficiency. It is incumbent for facility managers to understand what regulations they must adhere to and what door solutions will make for the easiest and safest for workers to use.
High-speed doors, both bi-parting and roll-up, are gaining their places among industries depending on cold storage and clean practices. Due to their advanced design allowing for temperature separation and ability to withstand regular cleanings, many high-speed doors on the market can meet mandatory regulations such as SFCR, FDA, and also the HACCP Canada certification program among others, for the food, pharma, and emerging industries. Whether it is meeting cold chain requirements or cleanliness standards, or both, there is a high-speed door that is the right fit for the operation.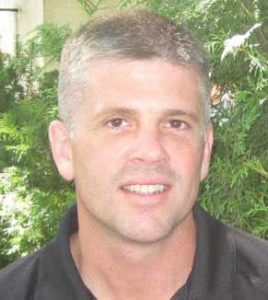 Jon Schumacher is the director of marketing for Rite-Hite Doors. He has been with the company for 20 years and is the vice-chairman of the Door and Access Systems Manufacturers Association (DASMA). Schumacher can be reached via e-mail at jschumacher@ritehite.com.

Control the content you see on ConstructionCanada.net!
Learn More.