Selection criteria and considerations
Zinc manufacturers can be evaluated and qualified based on material quality, flatness, finish colour, texture, selected panel profile, application system, availability, customer service, and technical support. Selecting a zinc manufacturer that certifies its material to ASTM B69-20 and has demonstrated its experience in similar climates and applications is a good indication they will prove successful on future projects. Designating one zinc manufacturer as the basis of design will further minimize opportunities for variations in material performance.
Once selected, the manufacturer should provide product data, details, and instructions as well as material samples for submittal. These usually are accompanied by engineering calculations and shop drawings provided by the subcontractor. The calculations must be prepared and stamped by a professional structural engineer who is licensed and registered in the same location as the project.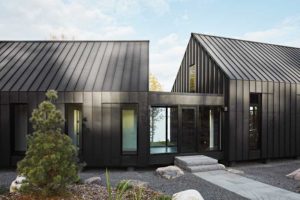 To ensure a zinc wall cladding system meets a project's esthetic and performance requirements, a mockup may be necessary. This is produced using the specified materials and methods, and quality control standards. If needed, a full-size mockup may be installed on location for final approval.
A high-quality architectural zinc manufacturer will offer in-depth information on efficient and cost-effective fabrication and installation. As examples:
∞ Roll-forming zinc panels is almost always less expensive than brake-forming, and there are numerous profiles that can be roll-formed for wall applications.
∞ Since labour often represents 66 per cent or more of the contract, expensive, time-consuming details should be reviewed to ensure they are necessary to fulfil the architect's vision.
∞ Fewer pieces can save time and labour. However, heavier gauge zinc or smaller panels may be necessary to reduce perceived waviness (oil-canning).
∞ Panel sizes should be chosen to optimize the width of the zinc sheet or coil and to minimize scrap material. Similarly, panel lengths should be limited for easier handling, fabricating, and installing, as well as to reduce waste in the shop and the field.
Zinc manufacturing partners also should provide care and cleaning guidelines. Some manufacturers may require washing for its warranty. For esthetic reasons, it is recommended to clean the surface of the material with clean water (not seawater) at least twice a year or more, if necessary, depending on local conditions. Generally, zinc wall cladding takes minimal maintenance to retain its distinctive esthetic and long-lasting, sustainable performance.
Author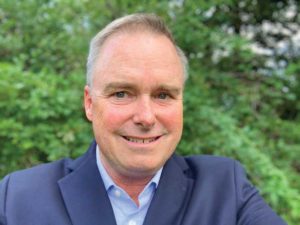 Charles (Chip) McGowan is the president of RHEINZINK America Inc., and draws from more than three decades of experience working with architectural, specifications, and installation professionals on projects featuring metal building products. He is a member of the ASTM B02 Nonferrous Metals and Alloys Committee and represents RHEINZINK's membership in the Metal Construction Association (MCA), U.S. Green Building Council (USGBC), and the American Institute of Architects (AIA). McGowan can be reached at charles.mcgowan@rheinzink.com.

Control the content you see on ConstructionCanada.net!
Learn More.