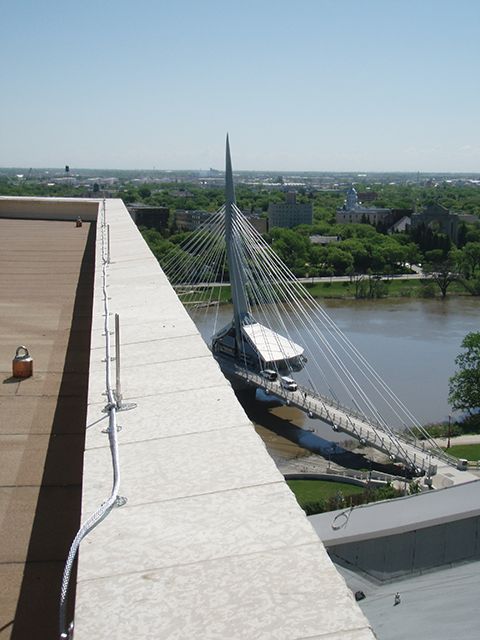 Guidelines to understanding the inspection process
Since lightning protection is a specialized industry, it can be difficult for those not familiar with these systems to know what to expect when it comes to third-party inspection.
If possible, it is always a good idea for the installing contractor or project manager (PM) to be onsite during a lightning protection inspection. This gives the owner or PM an opportunity to observe the inspector and understand more about the system and its components. It is likely the lightning protection contractor will want to be present, as well, in the event that minor repairs or upgrades to the system are needed.
Depending on the project, the inspector will issue a certification or report several days/weeks after the inspection. Most lightning protection contractors address installation repairs or issues during the inspection, but if this is unfeasible, the inspector forwards a variance or noncompliance letter to the contractor. This report summarizes issues and corrective measures needed for system compliance. A follow-up inspection or appropriate documentation of corrective measures is typically required to verify compliance so inspection certification can be issued.
Most reputable contractors will provide warranty information and industry recommendations for periodic inspections and follow-up services. Timetables and arrangements for third-party inspections are typically controlled by the inspection entity (LPI-IP or UL) and not mandated by the lightning protection installer, so customers should be wary of contractors who make promises or guarantees that sound too good to be true.
Lightning protection inspection services typically base their costs on the perimeter size of the structure. Geographic factors may need to be considered and minimal fees for additional services such as ground tests or follow-up reports may also apply. It is always a good idea to ask about inspection costs up-front. While a third-party inspection may add an additional cost to the contract, it should not be a deciding factor with the owner/customer.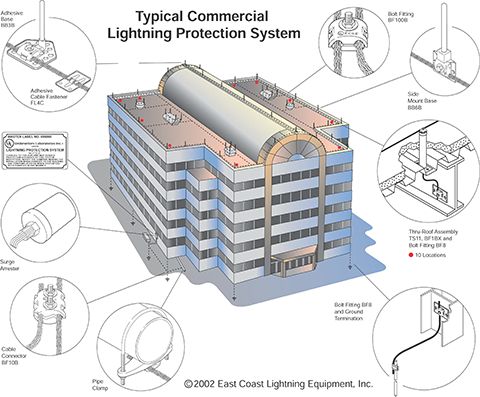 Control the content you see on ConstructionCanada.net!
Learn More.