Comparing liquid and powder coatings
March 4, 2016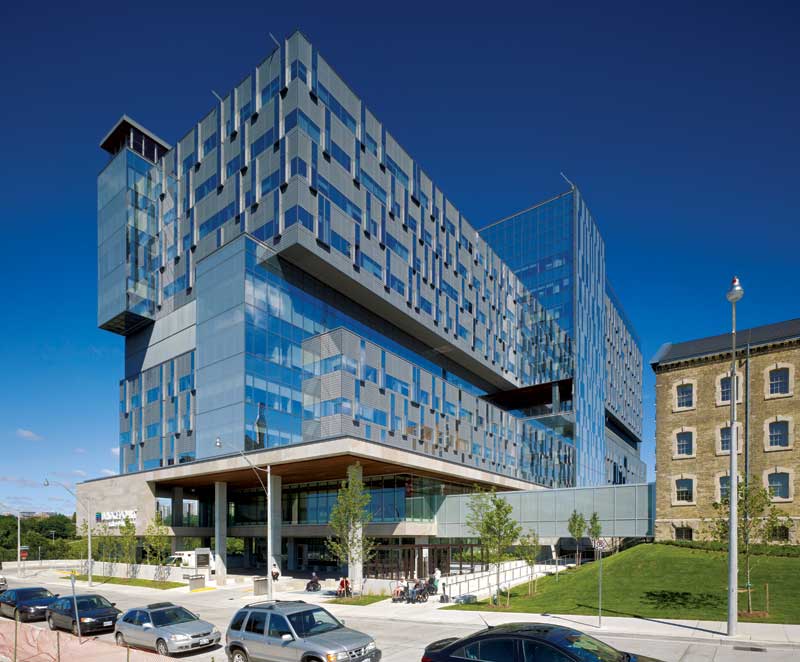 by Scott Moffatt
Historically, liquid fluoropolymer coatings have been the product of choice for coating aluminum architectural components in Canada. This is due to the extensive colour and gloss options, and their ability to be economically produced in small batches of custom hues. However, in recent years, powder coatings have increased market share in aluminum applications due to increased demand for more environmentally conscious coatings. Technical advances have made custom colour production and small-batching more economical for powder coatings.
This article examines the appearance, environmental, and performance attributes of liquid and powder fluoropolymers coatings with the goal of helping architects and specifiers choose the best technology for their building projects.
Appearance considerations
Architectural coatings are available in solid, mica, and metallic formulas. For years, metallics have been the preferred choice of architects because of its brightness and sparkle.
When matching liquid and powder coatings for a specific building or application, solid colours are relatively easy to harmonize, but mica and metallic coatings are much more difficult. There are several reasons for this.
First, coatings manufacturers cannot mix the same percentage of micas and metallics into a powder formulation as they can into a liquid coating without causing the pigment to fall out and settle. This not only limits its ability to match the liquid version of a specified coating, but it also produces less-defined particles and a muted appearance in the final paint film.
Even when coatings manufacturers can achieve a perfect match between powder and liquid colours on one angle of a panel, the colour can change dramatically when it changes or 'flops.' Matching finishes with mica is further complicated because powder coatings require a bond with the resin to ensure particles are homogenous and apply consistently to the finished part.
Secondly, when formulating liquid metallic coatings, it is mandatory to apply a clear coat over the colour coat to protect the metal flake from ultraviolet (UV) exposure. Powder coatings are predominately one-coat finishes and rarely incorporate primers or clear coats.1 While some metallic powder coatings can achieve the chalk and fade requirements of American Architectural Manufacturers Association (AAMA) 2604, Performance Requirements and Test Procedures for High Performing Organic Coatings on Aluminum Extrusions and Panels, the lack of clear coat prevents many of them from meeting the high standards established in AAMA 2605, Performance Requirements and Test Procedures for Superior Performing Organic Coatings on Aluminum Extrusions and Panels. Some coatings manufacturers now offer a clear coat option to meet the AAMA 2605 specification. Without it, the pigment would not be durable enough to do so.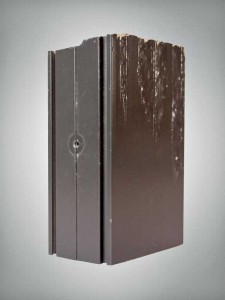 Film thickness is another factor impeding the matching of liquid and powder coatings. Liquid coatings are, on average, 25 µm (1 mil) thick for a two-coat primer and topcoat system, while one-coat powder systems are approximately 63 to 76 µm (2.5 to 3 mils) in thickness. As a result, there is not only proportionally less mica or metallic in the powder formulation compared to a liquid version, but also three times the paint thickness—further diminishing the effect of the pigmentation.2
Finally, powder coatings generally produce more of an orange peel effect, causing them to look significantly different than the smooth paint films generated with liquid coatings. While liquid coatings can be adjusted for smoothness by adding solvents on the application line, it is not feasible with powder coatings, which have little to no volatile organic compound (VOC) content due to the absence of solvents. The increased thickness of powder coating paint films also makes them less smooth in appearance.
Sustainability factors
Examining the merits of liquid- and powder-applied coatings for sustainable design and construction involves a wide array of factors related to their formulations and applications. Powder coatings are favourable because of their low VOC content. They are made without solvents, and as a result, emit zero to low levels of VOCs. Liquid coatings are made with solvents, which emit VOCs.
Most liquid coating extrusion applicators overcome this challenge by incinerating emitted VOCs and using them as fuel for production purposes. This makes the process more efficient but still requires the consumption of natural gas and, therefore, the emission of carbon.
Powder coatings incorporate material recovery systems during application to recycle powder and increase production efficiency compared to liquid coatings. They also require less energy to transport. Liquid coatings are manufactured and shipped in solvents (liquid), increasing packaging and shipping costs, and the total energy necessary to transport the liquid coatings.
For these reasons, powder coatings, when used in the right applications, are generally perceived to be more environmentally friendly than liquid coatings. However, for most architectural applications, the answer is not definitive, particularly when performance standards and issues such as long-term durability and corrosion resistance are considered.

The UV durability quotient
AAMA defines the prevailing performance standards for aluminum extrusions in North America. Three voluntary specifications apply:
AAMA 2603, Performance Requirements and Test Procedures for Pigmented Organic Coatings on Aluminum Extrusions and Panels, for basic coatings;
AAMA 2604 for high-performance coatings; and
AAMA 2605 for superior coatings.
Each specification establishes minimum thresholds for chalk resistance, fade resistance, colour fastness, colour retention, gloss retention, and other performance criteria. The most rigorous specification, AAMA 2605, is the most commonly installed standard for monumental and commercial construction applications in North America.
Architects and specifiers face little risk when specifying fluoropolymer liquid coatings to AAMA 2605 because most companies formulate coatings with a proven, finite set of durable pigments to meet the standard. These products have a 50-year track record of durability and performance in North America's harsh, UV-intense climates.
Many contemporary powder coatings are formulated using the same proven pigmentation and resin technologies as fluoropolymer liquid coatings. That means architects who want the environmental advantages of powder coatings can now diminish liability risk by specifying products that meet AAMA 2605 performance criteria. However, such products should be sourced from manufacturers with long-term pigment and resin exposure data.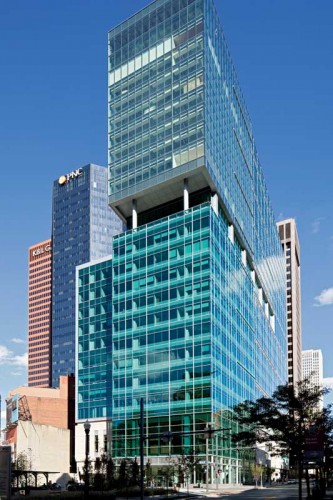 Powder coatings are formulated using two different types of fluoropolymer technology. Those made with 70 per cent polyvinylidene (PVDF) resin, are based on the same formulation successfully used in liquid coatings for 50 years. However, they do not adhere well when applied directly to a metal substrate. Therefore, powder coatings based on this resin technology must be applied over a primer to be effective.
The second fluoropolymer technology, fluoroethylene vinyl ether (FEVE) resin, is increasingly popular among architects as a one-coat finish option because it adheres well to aluminum and offers the same exceptional levels of chalk resistance and colour retention as the 70 per cent PVDF coatings. Although FEVE resins do not have the same 50-year Southern Florida exposure history as PVDF resins, the data compiled to date for these products is comparable.
Seacoast performance
Performance requirements for coatings in seacoast environments are even more stringent than those for normal environments. This is due to the increased risk of corrosion from heat, humidity, salt, wind, and other atmospheric factors. While the current AAMA 2605 standard addresses finish properties as they relate to weathering, they do not address seacoast performance.
As the population migrates toward coastal areas, demands on the coatings industry to address the corrosive effects of salt on aluminum curtain walls, panels, roofs, and other components have become increasingly urgent. Unfortunately, the best solutions—chrome pretreatment and chrome primers—are at odds with a growing demand for a more ecologically conscious pretreatment and coatings system.
Although significant advances have been made in FEVE-based one-coat powder formulations, two-layer systems with chrome in both the pretreatment stage and primer still provide the most robust protection against corrosion. In industry-standard exposure testing, held in Daytona Beach, Fla., one-coat powder coatings have been known to fail within six months to two years due to filiform corrosion, which typically infiltrates the cut-edge layer on aluminum parts and forms beneath the paint film. In fact, because of its added thickness compared to two-coat liquid coatings, one-coat powders tend to accelerate the onset of filiform corrosion by trapping moisture beneath the paint film and preventing its release without a primer to protect the substrate.
Chrome-based primers combat this problem in two ways. First, they create a moisture barrier between the aluminum and paint film and, second, they incorporate chrome as a metal-protection agent.3 Two-coat liquid and powder coatings systems incorporating both a primer and chrome pretreatment have demonstrated sustained corrosion resistance; however, when comparing coatings, specifiers should note chrome-containing liquid coatings have surpassed 20 years of seacoast corrosion without failure. Powder primers—which do not contain chrome—have achieved similar performance, but have only been tested for a little over eight years.
In short, chrome pretreatments and primers have environmental drawbacks, yet field-testing and real-world performance demonstrate they provide the most effective long-term protection of aluminum in seacoast environments. They are also the best option to limit negative environmental impacts such as premature coating failure or necessary repeated field-application.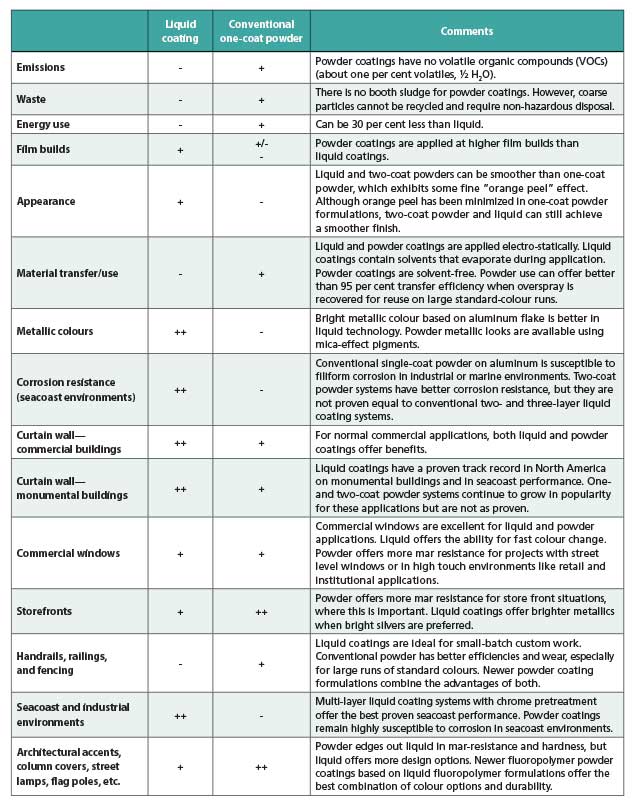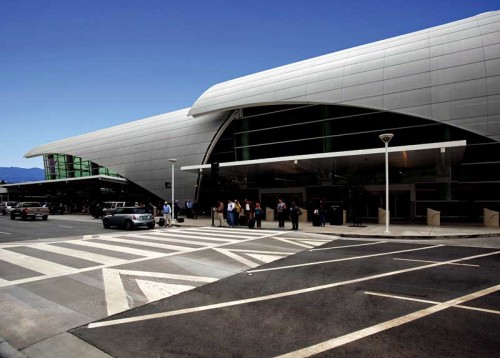 Hardness
Powder coatings have a well-deserved reputation for hardness and durability. For this reason, they are widely preferred for metal coatings in direct contact with the public such as window and door frames, storefronts, railings, handrails, and fencing. During installation, contractors historically report lower scratch-related rejection rates for powder-coated parts compared to those finishes with softer liquid PVDF coatings.
Cost
Cost considerations are central to any material selection decision. Attempts to compare the final expense of installed powder and liquid fluoropolymer coatings must weigh several factors. For instance, potential cost reductions for powder coatings, such as transfer efficiency and freight, may be overridden by other cost advantages associated with liquid coatings such as long-term seacoast corrosion resistance and more economical manufacturing of mica and metallic finishes.
The actual installed cost is a function of customer requirements, such as job size, geographic location, and dynamic of an ever-changing bid environment. Market conditions and pricing throughout the entire coating supply value chain is difficult to predict with accuracy. For example, two-coat, 25.4-µm (1-mil) liquid systems may have lower material costs than one-coat, 76-µm (3-mil) powder finishes, but those cost-savings may be offset by the additional processing required at the factory to apply a second coat of paint.
The best way to balance cost competitiveness and liability risk is to work with a coatings manufacturer that produces both liquid and powder coatings, and that has an established program to approve and certify coatings applicators. To compare true installed cost, one should solicit competitive bids for liquid and powder coatings for each project from a manufacturer's certified applicators. These select suppliers ensure the highest-quality finished projects by minimizing pre-treatment and application variability through experience and familiarity with commercial construction projects.
Conclusion
The explosion of green construction practices has increased demand for powder coatings as a viable option to liquid coatings, but specifying architects need to objectively consider the potential trade-offs they may be making in terms of colour selection, corrosion-resistance and long-term performance.
With their expanding colour range and small-batch capabilities, powder coatings are emerging as an increasingly popular complement to liquid coatings. Both technologies have value in the market, but each needs to be evaluated according to the individual building projects and building environments for which they are being specified.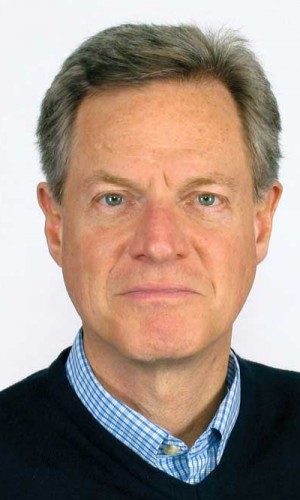 Scott Moffatt is PPG's market manager for building products, and has 36 years of experience in the coatings industry, encompassing assignments in sales, product management, and marketing. He is a board member of the Metal Roofing Association (MRA), and a member of the Metal Construction Association (MCA), Metal Building Manufacturers Association (MBMA), National Coil Coater Association (NCCA), American Architectural Manufacturers Association (AAMA), and the Cool Roof Rating Council (CRRC). Moffatt can be reached at moffatt@ppg.com.
Source URL: https://www.constructioncanada.net/comparing-liquid-and-powder-coatings/
---