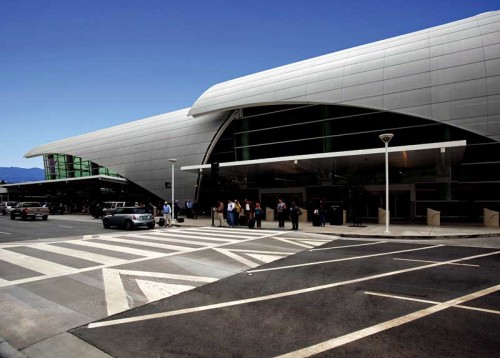 Hardness
Powder coatings have a well-deserved reputation for hardness and durability. For this reason, they are widely preferred for metal coatings in direct contact with the public such as window and door frames, storefronts, railings, handrails, and fencing. During installation, contractors historically report lower scratch-related rejection rates for powder-coated parts compared to those finishes with softer liquid PVDF coatings.
Cost
Cost considerations are central to any material selection decision. Attempts to compare the final expense of installed powder and liquid fluoropolymer coatings must weigh several factors. For instance, potential cost reductions for powder coatings, such as transfer efficiency and freight, may be overridden by other cost advantages associated with liquid coatings such as long-term seacoast corrosion resistance and more economical manufacturing of mica and metallic finishes.
The actual installed cost is a function of customer requirements, such as job size, geographic location, and dynamic of an ever-changing bid environment. Market conditions and pricing throughout the entire coating supply value chain is difficult to predict with accuracy. For example, two-coat, 25.4-µm (1-mil) liquid systems may have lower material costs than one-coat, 76-µm (3-mil) powder finishes, but those cost-savings may be offset by the additional processing required at the factory to apply a second coat of paint.
The best way to balance cost competitiveness and liability risk is to work with a coatings manufacturer that produces both liquid and powder coatings, and that has an established program to approve and certify coatings applicators. To compare true installed cost, one should solicit competitive bids for liquid and powder coatings for each project from a manufacturer's certified applicators. These select suppliers ensure the highest-quality finished projects by minimizing pre-treatment and application variability through experience and familiarity with commercial construction projects.
Conclusion
The explosion of green construction practices has increased demand for powder coatings as a viable option to liquid coatings, but specifying architects need to objectively consider the potential trade-offs they may be making in terms of colour selection, corrosion-resistance and long-term performance.
With their expanding colour range and small-batch capabilities, powder coatings are emerging as an increasingly popular complement to liquid coatings. Both technologies have value in the market, but each needs to be evaluated according to the individual building projects and building environments for which they are being specified.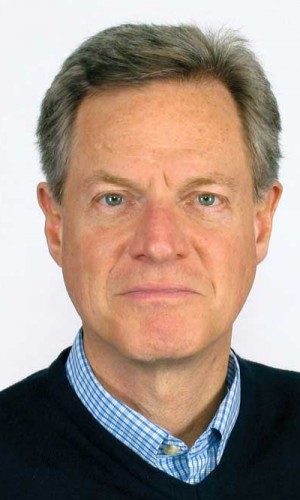 Scott Moffatt is PPG's market manager for building products, and has 36 years of experience in the coatings industry, encompassing assignments in sales, product management, and marketing. He is a board member of the Metal Roofing Association (MRA), and a member of the Metal Construction Association (MCA), Metal Building Manufacturers Association (MBMA), National Coil Coater Association (NCCA), American Architectural Manufacturers Association (AAMA), and the Cool Roof Rating Council (CRRC). Moffatt can be reached at moffatt@ppg.com.

Control the content you see on ConstructionCanada.net!
Learn More.