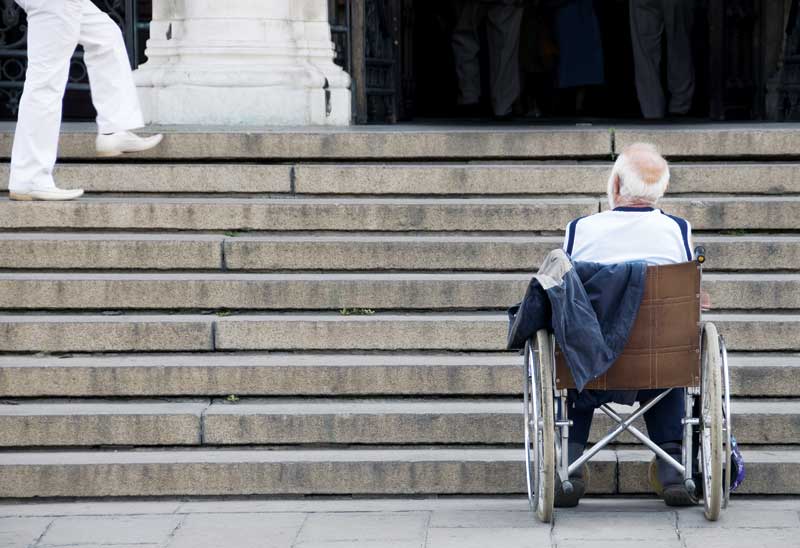 Why are we talking about this?
The NBC accessibility requirements progressed little between 1985 and 2015. Meanwhile, the provinces and territories are pressured to advance in areas of equality and non-discrimination of people with disabilities.
The different goals for accessibility are starting to cause significant disharmony amongst the provinces and territories as some have started to develop their own programs and policies to improve the status quo. Often the terminology and criteria for establishing better-than-code requirements varies by jurisdiction, making it difficult for designers to compare one criterion to the next. This patchwork of programs and lack of consistency across Canada is causing confusion amongst industry, regulators, and the general public.
Why now?
CCBFC and the provinces and territories are looking for a viable approach to meet their commitments to removing barriers and ensuring residents have equitable access to opportunities and services. They are looking at measures such as accessible design through building codes to address their goals. Leading up to the most recent edition of NBC, substantial work has been done to harmonize requirements on accessibility and to catch up with public and industry requests to clarify these requirements. There is a need to continue this work, but a policy review of accessibility requirements is currently being undertaken by CCBFC to inform significant future technical work.
A pre-determined pathway toward a shared goal for accessible design might serve the provinces and territories' needs, for example, to satisfy the intent of the UN Convention.
Conclusion
The accessibility requirements of NBC 2015 have been updated with several low- and no-cost updates. This is an important step in addressing the gap in accessibility requirements. Although improvements have been made, all persons will not be able to move independently through a building. However, there is a movement towards a social model of accessibility where more people are accommodated, but implementation is a challenge. In the future, it is expected accessibility requirements will progress. The short-term work includes determination of key policy issues and development of an approach to further enhance the usability and functionality of buildings for all persons.
Dominic Esposito, P.Eng., is a technical advisor with the National Research Council Canada (NRC) where he provides support to the Canadian Commission on Building and Fire Codes (CCBFC) and its related committees, which are responsible for the development of Codes Canada publications. He can be contacted via e-mail at dominic.esposito@nrc-cnrc.gc.ca.

Control the content you see on ConstructionCanada.net!
Learn More.