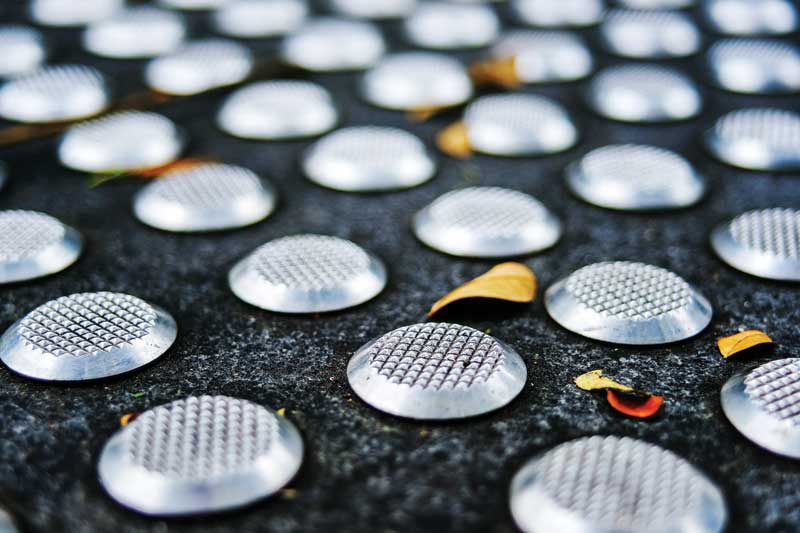 History of the accessibility requirements in NBC
The history of accessibility requirements in NBC provides an interesting view of how they have progressed throughout the years and the gaps that still remain.
Initially, there were no requirements for accessibility in NBC. In 1965, NBC introduced an enabling document (Supplement No. 7, Building Standards for the Handicapped) that was optional to implement. The document focused on requirements that could render a building more usable for people using wheelchairs. For NBC 1970, the implementation of accessibility requirements was at the discretion of AHJ. From NBC 1970 to NBC 1985, specific accessibility requirements were added and more locations in a building were expected to be accessible. In 1985, requirements for the "protection for floor areas with barrier-free access" were introduced. From NBC 1985 to NBC 2015, requirements were continually updated and more locations in a building were expected to be accessible.
The current edition of NBC has an objective related to accessibility (OA objective). However, its application is limited. For example, the OA objective does not apply to detached houses and temporarily-occupied buildings. Even in larger buildings, there are exemptions for NBC's accessibility requirements. For example, the accessibility requirements do not apply to above- and below-ground-level floors not served by an elevator as well as within apartments and hotel rooms not designated accessible by an AHJ.
Future work
The updates to the accessibility requirements in NBC 2015 have helped to address some of the gaps when it comes to the usability of a building by all persons. However, to assess how the accessibility requirements are expected to progress, it is useful to review what accessibility means and what is being done around us.
What does accessibility mean?
The OA objective in NBC is to limit the probability of—as a result of the building's design or construction—a person with a physical or sensory limitation will be unacceptably impeded from accessing or using the building or its facilities.
However, the broad objective of accessibility implies the access by every citizen to all aspects of societies such as, education, work and employment, justice, health services, cultural life, recreational leisure, and sports.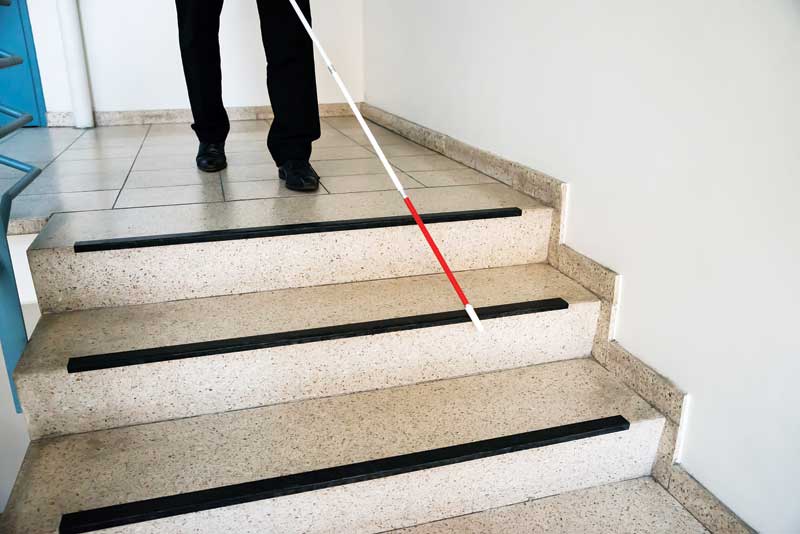 The term "accessibility" encompasses a wide range of features improving the comfort or safety of users, including those associated with accessible, universal, and visitable designs (i.e. a house with basic accessibility features allowing most people to visit the space, even if they use a wheeled mobility device), adaptable design (i.e. an easily-adaptable space), and egressibility (i.e. in case of an emergency, occupants have the ability to leave a building or to reach an area of safety).
All accessibility measures aim to enable independent living and full participation in all aspects of life for people of all ages with diverse physical and sensory abilities. Both accessible and universal designs—often used interchangeably—are broad measures applicable to various degrees and contexts.
Adaptable and visitable designs, on the other hand, are subsets of accessible or universal design. These designs focus on a specific area of a house or building, or a particular degree of accessibility.
Using the term "barrier free" as a synonym for accessibility would be limiting the discussion to mobility issues and defining it too narrowly to express all aspects of accessibility.
Social model of disability
The United Nations Convention on the Rights of Persons with Disabilities (CRPD) is the basic international framework addressing the rights of people with disabilities. It aims to promote, protect, and ensure the equal enjoyment of all human rights and fundamental freedoms by persons with disabilities.
CRPD demonstrates a paradigm shift in how disability and persons with disabilities are seen. Traditionally, disability was considered a condition residing within a person and the models used were based on "fixing" them through medicine or rehabilitation (i.e. the medical approach) or caring for them through charity or welfare programs (i.e. the charity approach). In the old approaches, professionals control decisions for people with a disability. However, there is now a movement towards a social model of disability whereby disability is a result of the interaction of a person with an environment that does not accommodate the person to participate in society. (Refer to the Convention on the Rights of Persons with Disabilities Training Guide No. 19 guidance document for additional information.)
As of 2017, CRPD was signed by 160 countries/regional integration organizations, and ratifications/accessions were made by 175 countries/regional integration organizations, making progress toward increasing the broad objective of accessibility as a national obligation. (For more on the United Nations Convention on the Rights of Persons with Disabilities, refer to
www.un.org/development/desa/disabilities/convention-on-the-rights-of-persons-with-disabilities.html.)
Canada has obligations under the CRPD, which it ratified in 2010. Within their respective jurisdictions, all federal, provincial, and territorial governments are responsible for reaching the goals identified within CRPD. Canadians are also pursuing change from the bottom up, which is primarily being done through the complaints process of human rights legislation.

Control the content you see on ConstructionCanada.net!
Learn More.