When BUR is not the best option
There is no roofing product solution that fits every building specification. Probably more than any other assembly (except sprayed polyurethane foam [SPF]), the BUR application is much more an art than a science. As alternative systems have been introduced into the market, the job of finding experienced BUR contractors has become more difficult. This is especially true for the hot-mopping of multi-ply BURs.
Labour-intensive, built-up roofs' installed cost fluctuates with crude oil prices. However, as oil prices have continued to fall, BUR manufacturers have enjoyed the lowest asphalt pricing since the 2008−09 recession. Of course, these providers may or may not be passing on these savings to their customers. BUR has always held up well in life-cycle cost analyses. However, if a roof is not required to last more than 20 years, it usually does not make sense to specify a premium four-ply BUR.
On larger projects, gravel-surfaced BURs are typically impractical from a cost standpoint unless a local source of gravel is available. Projects where roof access is difficult often present challenges when roofing kettles are used. Despite the preponderance of low-fuming asphalts and kettles, reroofing occupied buildings is often unacceptable to neighbours and/or property owners. (Local codes and regulations should also be consulted.)
Built-up roofing systems have sufficient strength to resist normal expansion and contraction forces exerted on a roof; however, they typically have a low ability to accommodate excessive building or substrate movement. Rephrased, if the roof must be used to 'hold the walls together,' or if the use of loose-laid insulation has a benefit, then a traditional three- or four-ply built-up roofing system is not a good choice.
A built-up roof typically provides high tensile strength with low elongation. Guidelines about where expansion joints should be installed in the roofing system should not be ignored by the designer. These guidelines include installing expansion joints where:
the deck changes direction;
approximately every 60 m (200 ft) (Many say this dimension can be expanded for single-ply roofing membranes.);
there is a change in deck material; and
there is a structural expansion joint.
In some cases, it simply is not practical to use a BUR.
BUR materials must be kept dry before and during installation to prevent blistering in the roof system. Proper storage is the key, including avoidance of overstocking. Breathable tarps can cover material on the roof. Materials should be stored on pallets to minimize the possibility of material sitting in water, with rolls kept 'on-end' to prevent crushing. Generally, polymeric single-ply membranes are less susceptible to storage abuse.
Many roof consultants and product manufacturers clearly state there should be no phased construction of a built-up roof. If phasing is required, than a BUR should not be specified. This is a simple rule to understand—if the roof being constructed is a four-ply BUR, then only as much insulation should be installed as can be covered the same day with all four of the plies in the built-up roofing membrane. Phased construction of a built-up roof greatly increases the potential for blistering of the membrane and does not allow for the total number of plies to be installed in a shingled fashion. Phased application contains other perils, such as roofing over a small amount of overnight precipitation or dew that, even with the best of intentions, can cause harm.
As mentioned, costlier mod-bit materials should be specified for flashings and to strip in metal. Stripping in two plies of felt will most likely result in splitting at the joints in a gravel stop because the two-ply application cannot accommodate the movement in the edge metal. On new or existing buildings where significant expansion/contraction is expected, a 1.5-mm (60-mil) thermoplastic polyolefin (TPO) or polyvinyl chloride (PVC) roof membrane can save the property owners money and eliminate premature roof failure due to roof splitting.
Conclusion
Manufacturers across North America are making asphalt roofing systems like BUR better and more versatile for architects, builders, contractors, roofing consultants, and building owner/managers. Thanks especially to the addition of polymers that add stretch and strength, architects can now specify a commercial, low-slope roof as part of a multi-ply BUR system any way they want it—hot, cold, torch, or self-adhered (hybrid BUR)—to meet the individual low-slope roofing project's needs.
Most importantly, asphalt-based roofing products like BUR offer exceptional life-cycle cost performance. They have proven to be reliable and are trusted to perform exceptionally well in extreme weather conditions.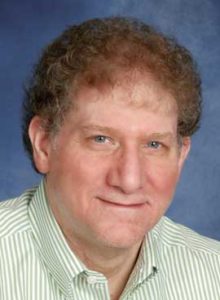 Michael Russo is a consultant to various manufacturers and industry associations, including SPRI and the Roof Coatings Manufacturers Association. He was editor of Roofing/Siding/Insulation Magazine from 1980 to 2005. Russo has been reporting on the low-slope roofing industry for more than 35 years. He can be reached at mikerusso1983@zoominternet.net.

Control the content you see on ConstructionCanada.net!
Learn More.