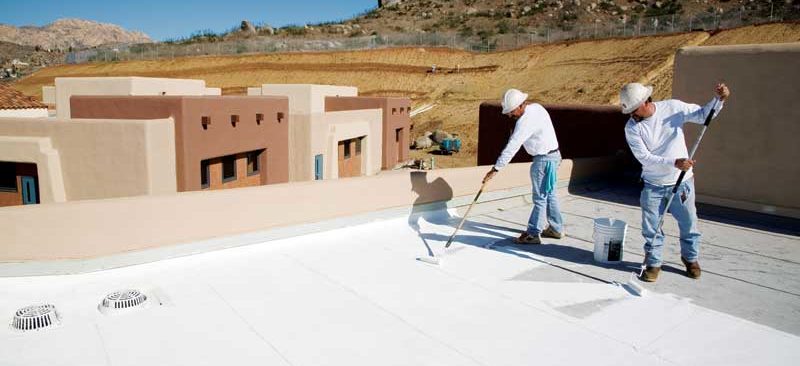 By Michael Russo
The advantages of a built-up roofing (BUR) assembly include long life, a variety of maintenance options, and outstanding puncture resistance. This durability means property owners will spend less time worrying about fixing leaking roofs and the associated hassles—lost productivity, disruption in operations, slips and falls, repair bills, and other liabilities.
Recommending clients install a roof system that gives them the best chance of eliminating unproductive distractions is a good business decision for design/construction professionals. A more durable roof will enable property owners to focus on making profits instead of dealing with the aftermath of a roof leak.
"I have no problem with endorsing built-up roofing," says Luther Mock, RRC, FRCI and founder of building envelope consultants, Foursquare Solutions Inc. "The redundancy created by multiple plies of roofing felt is really what sets BUR apart."
One can argue BUR's closest cousin—which is the modified bitumen (mod-bit) assembly—is actually a built-up roof made on a manufacturing line. The reality is the plies of a BUR create a redundancy that can exceed any potential oversights in rooftop workmanship.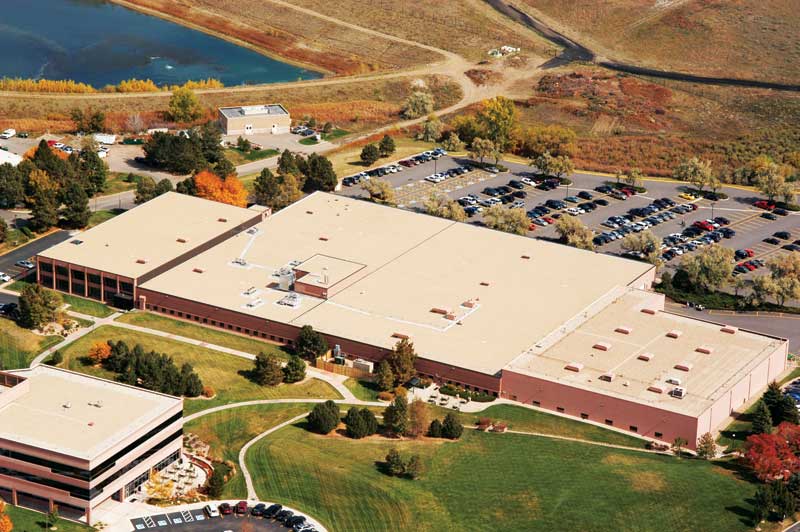 "I've replaced BURs for clients I worked with 30 years ago," says Mock. "We recently replaced [a BUR] specified in the early 1980s. And the only reason was because some of the tectum deck panels had fallen out of the assembly. Meanwhile, the roof was still performing well after 30 years."
According to the Quality Commercial Asphalt Roofing Council of the Asphalt Roofing Manufacturers Association (ARMA), one of the main drivers of the demand for BUR systems is the desire of building owners for long life cycles for their roofs.
"A solid core of building owners and roofing professionals in North America continue to advocate hot-applied asphalt systems because of their long lives," says Reed Hitchcock, the group's executive director.
Benefits with BUR
Over the years, BUR assemblies have earned a reputation for reliability with building owners, roofing consultants, architects, engineers, and commercial roofing contractors. The original price tag tends to be greater than other low-slope roofing options, but these assemblies offer competitive life-cycle costs. BUR enjoys a track record spanning more than 150 years; it provides a thick, durable roofcovering and can be used in a broad range of building waterproofing applications.
Available as part of fire-, wind-, and/or hail-rated systems, BUR assemblies offer waterproofing, high tensile strength, long-term warranties, and a wide choice of top surfacing (including 'cool' options). Their components include the deck, vapour retarder, insulation, membrane, flashings, and surfacing material. The roofing membrane is made up of two components—felts and bitumen. The former strengthens and stabilizes the latter, which serves as the waterproofing agent and adhesive for the system.
The roofing membrane is protected from the elements by a surfacing layer—either a cap sheet, gravel embedded in bitumen, or a coating material. Surfacings can also enhance the roofing system's fire performance rating.
Another potential surfacing option is gravel, commonly used in Canadian applications where the additional weight on the roof system would not be a problem. There are also several smooth-surface coating options, the most popular of which are aluminum or clay emulsion products offering greater reflectivity than a smooth, black, non-gravel-surfaced roof. These reflective roof coating options are typically used in warmer regions of Canada when required by code.

Control the content you see on ConstructionCanada.net!
Learn More.