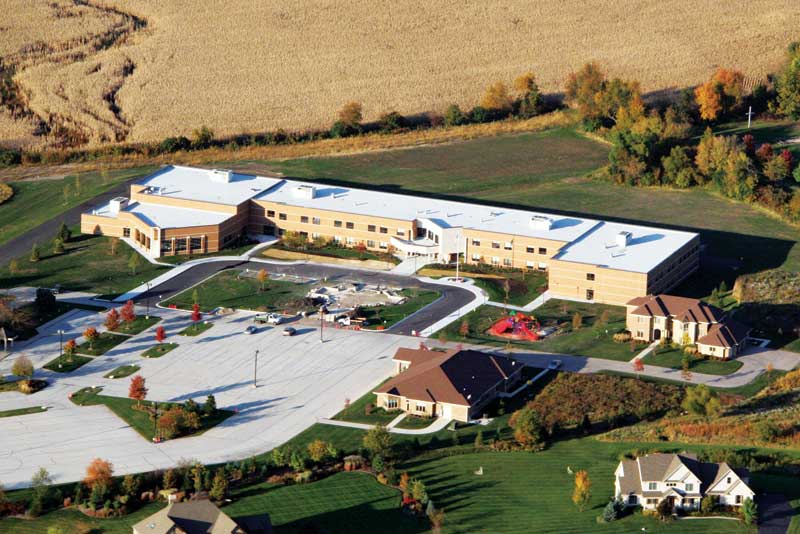 Cold-process BUR
Cold application of BUR has provided an alternative to traditional hot-applied systems for more than 30 years. The term 'cold-applied' means the BUR roofing system is assembled using multiple plies of reinforcement applied with a liquid adhesive instead of hot asphalt. These cold adhesives are used between reinforced base/ply sheets to provide a weatherproof membrane.
In BUR cold-process roof systems, manufacturers typically require that only fully coated, non-porous felts (such as standard base sheets) are used as base and ply sheets. Generally, an aggregate surfacing or a coating is then applied over the completed membrane to provide protection and a fire rating for the roof system.
"In the reroofing market, we're definitely seeing more cold-applied systems being specified, particularly with modified bitumen," says Mock. "It's a natural alternative when a building may be occupied during the reroofing process."
Adhesives can be manually applied with a squeegee, brush, or spray application equipment. When numerous roof penetrations or rooftop access become issues, manual application of adhesives is usually the best option. Proper coverage rates are vital to a successful, long-term, cold-applied roof system. Both spray and manual application methods require the proper amount of adhesive material be installed. If too little adhesive is applied, there is a potential for an improper bond to be formed. If too much is applied, then the potential for longer setup times and membrane displacement is increased. Additionally, ambient temperatures must be 5 C (40 F) and rising before installation. This limits, but does not preclude, use of cold-process BUR in much of Canada.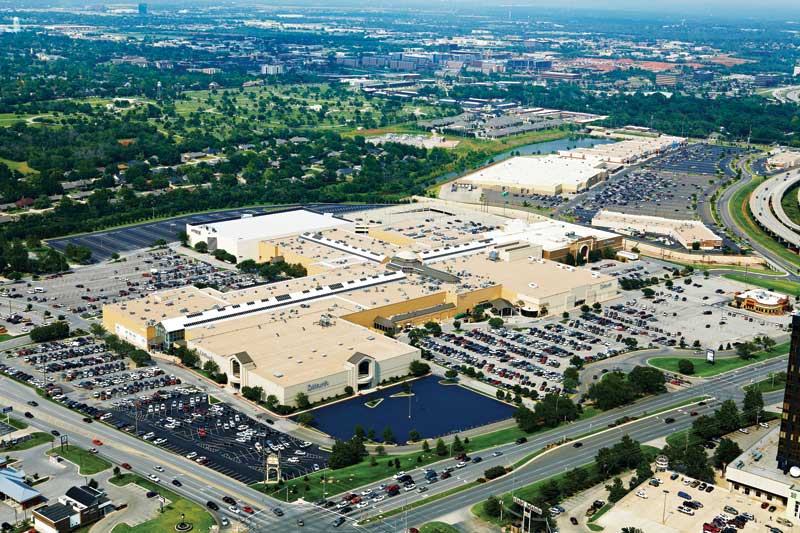 "I'm also comfortable specifying BUR, because I'm confident I will have a seasoned contractor on the job," says Mock. "The commitment in terms of skilled labour and equipment is simply too great for these contractors to be first-timers."
Flashings are another critical component of every roofing system, particularly in cold-weather applications. Four-ply BURs use modified bitumen flashings almost exclusively. These membranes are predominantly styrene butadiene styrene (SBS)-modified and offer greater elongation in frigid climates where it counts most—at the interface of the roof system with other building components.
Use of a modified-bitumen base ply is one way of handling general flashing requirements, although modified cap sheets are more common. Roofing manufacturers have also developed liquid-applied flashing systems offering numerous benefits. First, they are typically included in manufacturers' guarantees. For property owners, this means fewer guarantee exclusions and less maintenance, with an increased return on investment (ROI) due to lower life-cycle costs. Liquid-applied flashings also offer esthetic benefits by matching the finish of surrounding roof areas.
Fluid-applied flashings are especially welcome when roofing contractors are faced with irregular roof penetrations. One roof system manufacturer uses a flexible, strong, and puncture-resistant polyester scrim as the reinforcement for its flashing system. The scrim is sandwiched between layers of solvent-free elastomeric, cold-applied adhesive. The two-component product consists of an asphalt base material chemically cured with an 'activator.' Reinforced with the polyester scrim, the resulting low-permeability system forms a durable elastomeric seal, which bonds strongly with a range of substrates. Again, it is important to check with the manufacturer's instructions regarding correct use for cold-weather applications.

Control the content you see on ConstructionCanada.net!
Learn More.