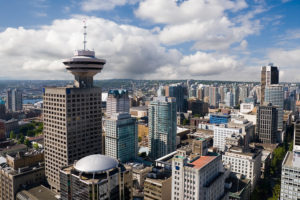 British Columbia is taking steps to revive the province's forest industry by requiring the use of engineered wood on two major projects: the new Royal BC Museum in Victoria, and the new St. Paul's Hospital in Vancouver.
In a speech to the Council of Forest Industries (COFI), Premier John Horgan said he has already written to the chief executives of interior forest companies, inviting them to lead the process with government and to partner with labour leaders, First Nations, and communities to chart a sustainable path forward.
"This is the beginning of the change our forest industry needs," Premier Horgan said. "We have committed $20 billion in public infrastructure over the next three years—schools, housing, hospitals, and more. I have directed that all these projects consider the use of engineered wood as a primary building material, whenever and wherever possible."
This renewal strategy comes just months after the government launched a similar initiative for the coastal forest industry, but the interior sector faces its own unique challenges. After years of enhanced cut levels when the pine beetle epidemic was at its peak, the industry is now facing significantly reduced timber supply and record wildfire seasons, as well as lower prices for Western spruce, fir, and pine lumber. This initiative will focus specifically on ways to increase value-added production from a reduced wood fibre supply.