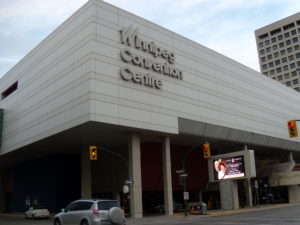 The Winnipeg Wood Solutions Fair (WWSF) will be held April 11 at the RBC Convention Centre Winnipeg. Presented by WoodWorks and the Canadian Wood Council (CWC), the event will showcase wood use in commercial, institutional, industrial, and multi-unit residential construction.
The educational expo will feature a trade show, as well as seminars. Feature speakers include architect Eleanor Brough, who will deliver a presentation entitled 'Timber Solutions in Education Projects,' and structural engineer Cory Zurell with his seminar called 'Timber Office Buildings: Everything Old is New Again.'
Early-bird registration is open until February 28. For details, click here.