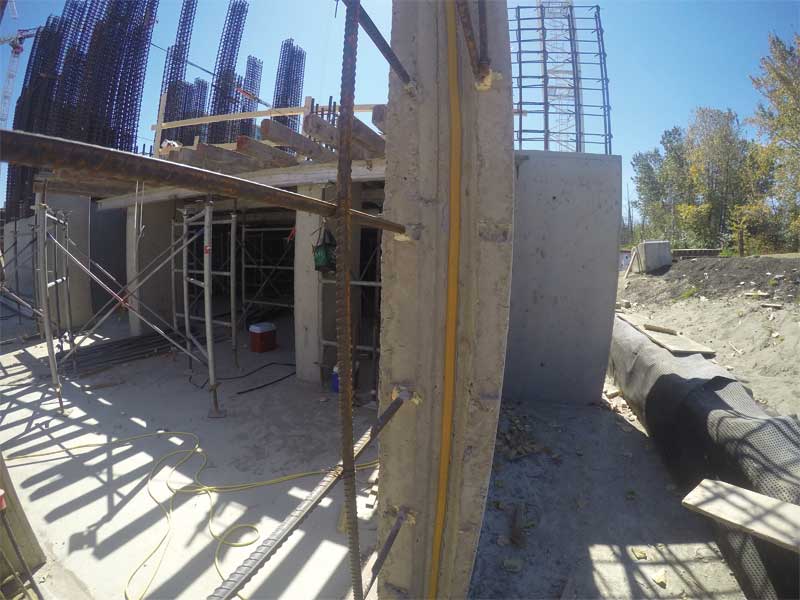 One advantage the rubber strip has in this area is its shape. Some synthetic rubber strips are trapezoidal, allowing for increased compaction of the concrete when poured over the waterstop. Regardless of compaction, however, the waterstop still compensates for errors by swelling to fill possible water pathways within the concrete.
One of the features setting the synthetic rubber swelling strip apart from other products is its ability to swell in extreme conditions. It swells and blocks water intrusion not only under hydrostatic conditions, but also when facing salt water or contaminated water. This is important considering the state of the moisture seen in below-grade and marine environments around the world.
Rubber strips have superior overall swelling capacity regardless of conditions. These strips have the capability of swelling to many times their original size—more than most standard products. Even with this capacity, a rubber strip can return to its original form and deal with freeze/thaw conditions, making it a durable, long-term joint and detail waterstop for concrete structures.
Rubber strips do have challenges they must overcome, like any other jointing product. They are unsuitable for expansion joints and can be dislodged if poorly installed. When placed in a structure facing high hydrostatic water pressure, the rebar in reinforced concrete can be subject to corrosion—the leading cause of concrete deterioration. However, this can be simply rectified by using a supplementary jointing product, such as a slurry treatment. This double system ensures joint protection and durable concrete structure.
Conclusion
A complete waterproofing system is needed to ensure concrete structures remain watertight for the duration of their lifespan. Joints and details, despite being small aspects of the overall structure, can cause extreme waterproofing problems if ignored. ACI guidelines, along with the principles discussed in this article, make it clear it is vital to use the correct products with the right systems and installation methods if a fully watertight concrete structure is to be created.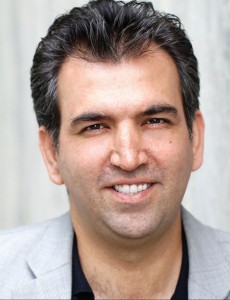 Alireza Biparva, B.Sc., M.A.Sc., LEED Green Associate, is research and development manager and concrete specialist at Kryton International. He has more than 10 years of experience in the field of concrete permeability. Biparva oversees a variety of research projects, focusing primarily on concrete permeability studies and the development of innovative products and testing methods for the concrete waterproofing and construction industries. He is an active member of the American Concrete Institute (ACI). Biparva has published several research papers in international journals and conferences on concrete permeability, waterproofing, durability, and sustainability. He can be reached by e-mail at alireza@kryton.com.

Control the content you see on ConstructionCanada.net!
Learn More.