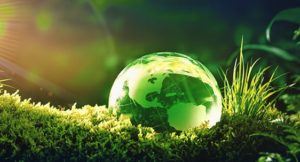 Date: March 9, 2023
Location: Hotel Le Soleil – 567 Hornby Street, Vancouver, B.C. (in-person) or Zoom
Presenter: Bryce Given with Vitro Architectural Glass
Registration/Lunch begins: 11:30 a.m.
Presentation: 12:00 p.m.
Presented by Bryce Given with Vitro Architectural Glass, participants of this one hour presentation will learn how high-performance architectural glass contributes to embodied carbon and how it can significantly improve the energy efficiency of buildings while reducing their operational carbon.
Learning Objectives
Defining Embodied Carbon and where to find this information for a manufactured product.
Reducing Embodied Carbon and Operational Carbon to positively affect the natural environment quality.
Strategically selecting combinations of low-e coatings and glass substrates to lower building energy usage and Operational Carbon.
Planning for challenges to a project's Embodied Carbon reduction goals and the maintenance of sustainable building practices.