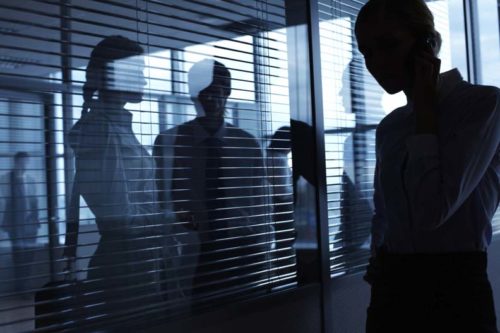 In Canada, current privacy legislation tends to focus on securing access to information stored on computers or within filing cabinets, but attention also needs to be paid to the built environment.
A lack of acoustic privacy carries real risk, particularly in facilities where there is a perceived need for it or an expectation on the part of its users. Examples include hospitals, bank branches, law offices, government, and military facilities. However, other types of spaces—such as commercial offices, call centres, and hotels—have privacy needs as well. The degree required typically depends on the type of activities the space hosts.
It is easy to understand the need for acoustic privacy—or even acoustic security—from a speaker's perspective, particularly in environments where medical information, financial planning, personal relationships, trade secrets, or matters of national security are being discussed. However, a lack of acoustic privacy can have impacts beyond divulging sensitive information to unintended parties. This fact becomes clear when perspective shifts from the person talking to the involuntary listener.
When a noise or voice enters an occupant's 'space,' some degree of annoyance is typical, but it can also make one feel as though one's privacy—or sense of physical separation—is being invaded. Perhaps the most relatable examples of this sensation are when the guest in a neighbouring hotel room turns up the television's volume or the patient at the other end of a waiting area starts speaking loudly into his or her cell phone.
For more on how sound masking systems can help, along with explorations into related acoustics topics, download the new, free e-book, Strategies for Sound Masking at http://www.constructioncanada.net/strategies-for-sound-masking-ebook.