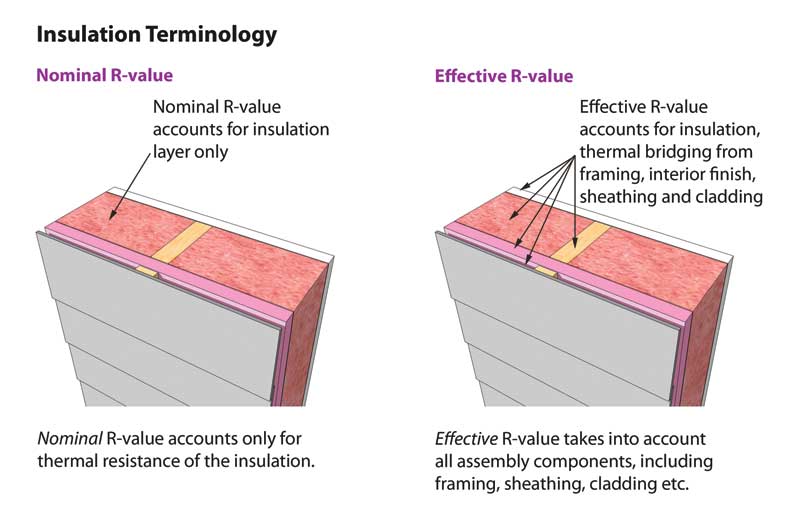 Simulating and modelling success
To help the industry with effective RSI value calculations, there is a data bank of pre-calculated assemblies the user can search through to find a match for their preferred method of construction. Breakdown of selected assembly will include the thermal resistance of each component, effective RSI value of the entire assembly, and effective RSI value of the entire assembly with advanced framing.
A simulated durability analysis is also provided for each assembly. Two key items are captured in this analysis—a hygrothermal modelling of the assembly, and outboard to inboard ratio compliance as per building code requirements. The hygrothermal modelling comprises a comprehensive analysis on the selected wall assembly in each of the five climate zones found in Canada.
Interpretation of the results is simple and straightforward. Green indicates the wall performed well and is suitable for the selected climate zone, while yellow indicates the wall performed moderately and should be used with caution in that climate zone. For outboard to inboard ratio, 'green' indicates the wall meets the climate's required minimum ratio, while 'red' indicates that the wall does not. Finally, the calculator provides advice on each assemblies ease of construction, affordability implications, and esthetics.
These helpful guidelines can aid in:
determining the difficulty of in-field buildability;
potential cost implications one may encounter if assembly was constructed; and
how to properly detail thicker walls.
An alternative tool to the data bank is an RSI value calculator. This tool allow calculations for:
roof and ceilings below attics;
roofs;
cathedral ceilings;
walls above grade;
foundation walls below grade;
floors over unheated spaces; and
concrete floor slabs.
There is complete flexibility within the calculator to customize each assembly according to how one builds. Many options are available for framing types, spacing of framing members, various kinds of cladding, and several sheathing material options. The flexibility in these types of calculators allow the user to discover the optimal placement for insulation, thus maximizing effective RSI value of the assembly. A detailed report of the calculation can be downloaded providing thermal resistance for each component and the entire assembly. The full report can be printed and used during building permit application.
Conclusion
It is a substantial modification in the construction industry when altering language from "nominal" to "effective" RSI values. However, this change will allow construction of durable assemblies and the twofold effect of minimizing thermal bridging will lessen heating and cooling costs while letting occupants experience a comfortable building.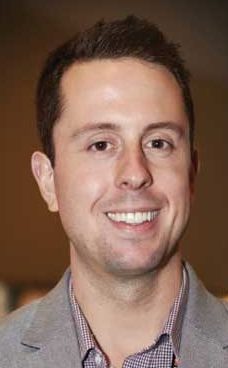 Tyler Simpson is the technical manager for Ontario at Owens Corning Canada LP. Involved in the residential and commercial construction industry for seven years, his educational background includes a diploma in architectural technology from Mohawk College and a degree in civil engineering from McMaster University. Simpson also represents Owens Corning on the North American Insulation Manufactures Association (NAIMA) and Ontario Home Builders Association (OHBA) technical committees. Through extensive educational background and developing in-field knowledge, Simpson is able to provide detailed solutions for building envelope design, fire safety, and acoustical assemblies. He can be reached at tyler.simpson@owenscorning.com.

Control the content you see on ConstructionCanada.net!
Learn More.