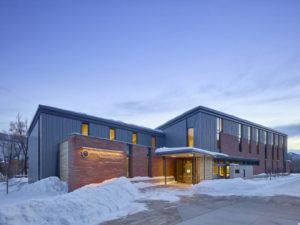 Registration is now open for the Passive House Institute U.S. (PHIUS) Annual North American Passive House Conference, which is scheduled for September 27 to October 1. Bringing together design/construction professionals at Seattle's Motif Hotel, the conference explores the benefits of building residential, multifamily, commercial, and high-rise structures to Passive House standards.
The goal for the conference this year is to ensure attending professionals come away with the skills to make a business case for this building strategy. It features educational sessions covering how to make the most of Passive House, including the following considerations:
climate;
cost- and energy-effectiveness;
hygrothermal performance;
policy and financial tool developments; and
critical solutions and challenges.
Case studies will also be covered as part of the educational sessions, and an exhibition hall will be available for attendees to explore.
"This conference is where it's at if you're into high-performance building," said Katrin Klingenberg, PHIUS's executive director. "It draws the most experienced passive building practitioners in North America, many of whom will present and share their expertise and lessons learned with the community. There's no better place to get started or dig in deeper to the most advanced passive building principles."