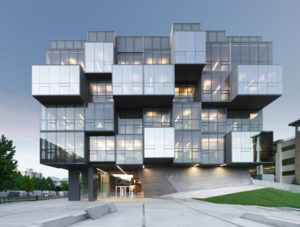 Lighting design submissions for the 2019 Vision Awards is now being accepted by the Illuminating Engineering Society of British Columbia (IESBC).
British Columbia residents (except manufacturers) can enter projects completed between January 2017 and December 2018. The deadline to submit is February 15.
"The design community works from many different angles, but I think most agree light is vitally important to the occupant's experience of the built environment and different perspectives are necessary to the evolution of lighting," said Marty Geusebroek, IESBC board member.
The award categories include:
Lighting Control Innovation Award;
Illumination Award for Interior Lighting Design;
Illumination Award for Outdoor Lighting Design;
Energy and Environmental Lighting Design; and
BC Hydro Lighting Redesign Award.
Judging will take place from February 18 through March 8.