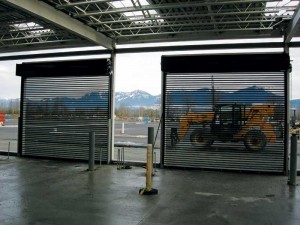 Diminishing margins
During tender time, communication heats up between the door installation firm and the architect as RFIs from various sources are sorted out. This author has seen instances when the addendum is issued, further confusing the specification that will require another RFI to be sent out and dealt with. If the drawings, specifications, and door schedule are at odds with each other, many potential bidders decline to bid. Those that do offer a price will often base their decision on history, experience, and a hope their bid can be defended with qualifications the general contractor normally does not have time to vet before the tender's closing.
All parties in the construction process need to make a profit. Fees and margins cost less today than 20 years ago, meaning individuals have to be extremely efficient in the way information is communicated. The longer one has to deal with the details, the more the margins are eroded.
Is there a way to minimize conflicts between specifications, drawings, and details? Can there be a model to reduce RFIs during tender time? How can the design professional decide what type of product, model, or operation of a door system is best-suited to the client's specific needs? How can it best be communicated to the specification writer? What of the general contractor, design-builder, and construction manager? Is it possible to provide bids in a timely fashion fully understood by the estimator, project manager, and project co-ordinator? What about the door installation firm that interacts with the contractor, architect, engineer, and specification writer during this period (and the estimator, project manager, site superintendent should the bid be successful)?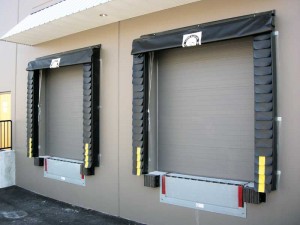 Changing the industry
There has been considerable change in the industry's landscape during the past number of years; coupled with emerging technology, the future is more than interesting. Numerous designers and specification writers are looking for ways to minimize the time needed to produce project documentation and embrace changes in the product selection. Doing it the same way, 'because we have always specified this product,' is no longer an option with all the new products and technology available.
Manufacturers have spent considerable time in research and development to produce door products that help minimize specifications as well as installation time, and to produce a lasting product that needs less maintenance and will give end-users a better return on their investment (ROI). To communicate this is the challenge of every manufacturer and their individual dealers. How can this
be achieved?
For the most part, manufacturers:
produce product literature in both hard-copy and digital formats;
disseminate information to the design authorities and the specification writers;
commit to 'lunch-and-learn' programs;
rely on their dealer network (individual door installation firms) to promote their products; and
try to sell the benefits of using their product over their competitors.
If the job has been done correctly, the benefits to specifiers are a thorough knowledge base and greater understanding of the product as it applies to specific uses, thus preventing wrong data being written, which contributes to post-tender problems.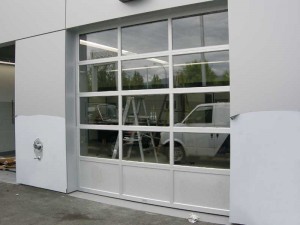 Understanding
As a CSC member, this author took his certified technical representative (CTR) course many years ago. I had been involved as a sales professional for some time at that point, but never fully understood the scope of understanding needed. To be honest, I was not fully aware of the processes specification writers and design professionals had to go through to write the project documentation.
This author has more opportunities now to consult with architects and specifiers on applications, product selection, installation difficulties, and best practices much more frequently without the hype and concentration of promoting dealer-specific products.
This author's view is all parties, in all trades, must share time and effort at the front end to determine:
the owner's expectations/preferences;
the designer's expectations/preferences;
applications of the product and its environment;
product selection/limitations;
scope of materials needed and installation capabilities;
mounting requirements; and
dimensions and methods of operation.
If this can be done in a generic sense for the good of the rest of the industry, conflicts can be greatly reduced when specifying these work results.
Implementing this interaction may not be required on something as simple as a garage door (though some are custom-made for very difficult installs), but it would be required on commercial/industrial and institutional applications.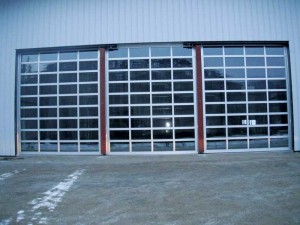 Time is money
When a door installation company is called, it is doing the daily business of estimating, scheduling, expediting, and selling. It is also calling on some contractors that rarely become fully engaged when contacted for this information, unless they deem it profitable from the beginning. One of the fears may be if he or she uses his or her own time to sit down and discuss the nature of the project and what is required, the specification will be written for other door installation firms to bid on as well. This is a difficult situation for a profit-based firm.
However, all individuals must focus on the correct product for the appropriate application. This means ensuring the necessary detail for describing requirements within the project documentation, eliminating the confusion previously written about. If this happened, then each project would have more bidders on it.
The end state
After consultation with a door professional, the specification, plan, elevation, and detail drawing could be sent off to be proofread and modified if required, before tender release. No discrepancy, no reading 'cut-and-paste' specifications, clear and precise details, no RFIs, no bid clarification/qualifications—this would just be a bid sent in a timely manner, confidently stating all as per plans and specifications.
Richard Sivertsen, CTR, is the business development manager for Westgate/Entrematic. He has been involved in the overhead/coiling door and high-speed door systems industry for more than 30 years. Sivertsen has been associated with Vancouver Regional Construction Association (VRCA), British Columbia Aviation Council (BCAC), Fire Chiefs Association of British Columbia (FCABC), and has been a member of Construction Specifications Canada (CSC) for more than a decade. He can be reached via e-mail at rsivertsen@heltongroup.ca.

Control the content you see on ConstructionCanada.net!
Learn More.