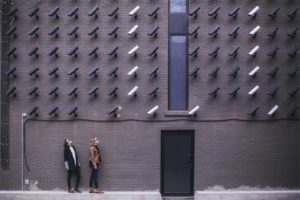 By Sophie Laplante
Smart buildings, and by extension smart cities, provide many benefits to end users and management alike. However, implementing interconnected systems into building design can be challenging and deciding which technologies to adopt presents its own difficulties as well.
Moving from traditional to modern operating systems is an art which involves designing, planning, using data, and the specialized expertise of owners, architects, engineers, builders, and contractors. Further, for existing buildings, it can be financially difficult to upgrade existing infrastructure. It is important to properly identify the use of a building and set the tone during the structure's design through to the building or renovation stages. When incorporating smart technology into new builds, conversations and planning needs to take place early. This approach ensures dedicated time and effort to integrate and unify key functions into a single system, and streamline operations and craft them as a connected ecosystem.
Despite the challenges, more sectors are choosing to adopt smart buildings to improve efficiencies and streamline processes, and it is easy to see how these will contribute to the wider productivity and sustainability goals for smart cities.
Connected buildings play an important part by not only controlling the impact of the activity within its walls through the Building Management System (BMS), but also feeding into the sustainable efforts of all structures within the wider city ecosystem. Smart buildings enable a more integrated approach to improving the health and safety of residents, tenants, workers, and communities.
Challenges in the smart cities field
Smart buildings and cities are the future; the question is not an "if" but rather a "when" for most major metropolitan areas. Throughout North America and the world, cities are on different timelines when it comes to adopting smart technologies and improving the quality of life for residents and tenants, but the shift is inevitable. In part, this shift—in Canada at least—is motivated by government mandates surrounding sustainability, emissions, and energy efficiency. The federal government has committed to achieving net-zero emissions by the year 2050, with several provinces and cities already having made similar commitments.1 Smart city initiatives are becoming increasingly common throughout North America, and this means building engineers and architects must consider new challenges which come with the integration of smart technologies into new and existing constructions.
Retrofitting
One of the greatest challenges of transforming existing buildings into smart buildings is the retrofitting process. Older buildings are, by nature, already built and this can pose challenges when new technology needs to be installed and integrated. It can be difficult to run cabling, install hardware, or interface with legacy systems present in the building. Upgrading older spaces can become prohibitively expensive, even with federal government assistance such as the Smart Cities Challenge.2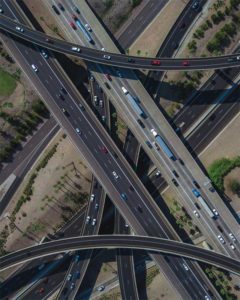 Beyond the physical challenges posed by retrofitting, there are technological roadblocks which can crop up when attempting to work with older, analogue systems. For example, should a building owner/operator want to introduce smart monitoring systems which integrate with the HVAC system to intelligently control the temperature of a room based on the amount of people present. An older system may complicate this process, as an engineer tries to combine smart surveillance monitoring and vintage HVAC control systems. Some companies do offer products which are designed to integrate with older systems, keeping costs down and preventing the need to upgrade and dispose of the older system. This itself is a sustainable venture, working to prolong the life of existing systems and reduce waste.
Infrastructure
This is a deceptively simple challenge faced by all smart buildings and cities. As an engineer designing a smart building, there will be extra considerations needed for network and power connectivity. This is nothing new to the building industry of course, but smart buildings integrate more devices than traditional construction, and this will affect new and old buildings alike.

Control the content you see on ConstructionCanada.net!
Learn More.