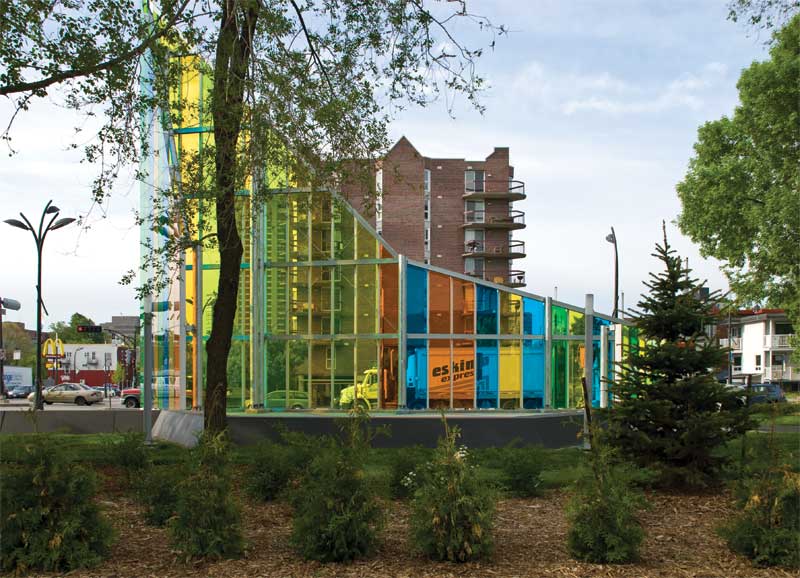 By Julie Schimmelpenningh
On a stormy spring evening in 2007, a marble panel fell from the 60th storey of Canada's tallest building. Although no one was hurt, the event called into question the safety and durability of the building's aging façade, made of 45,000 marble panels, each weighing around 100 kg (220 lb). It also sparked a multi-phase renovation project years later to remove and replace the marble panels with a material that would not only ensure safety and energy efficiency, but also give First Canadian Place a memorable facelift.
Today, many refer to First Canadian Place simply as the 'White Building.' In 2009, the building owner swapped out the marble exterior with 34,840 m2 (375,000 sf) of laminated glass featuring a white interlayer. Nearly opaque, the ceramic-fritted spandrel panels were chosen for their functionality and esthetic—they conceal both plumbing and HVAC systems running between the floors and have revamped the building with a modern, clean, and easily identifiable design.
As with the First Canadian Place remodel, many international designers are seeing the light when it comes to using laminated glass with coloured interlayers to work with a robust colour spectrum—from oranges to purples to greys—and ultimately re-envision a space.
When form meets function
Coloured interlayers for glass have the ability to transform ordinary buildings and interiors into statement pieces. By layering different sheets of coloured, transparent, and opaque interlayers between laminated glass, architects can choose from a palette of more than 17,000 colour combinations. These custom design options open up exponential possibilities for using colour in tandem with functional purposes such as safety, security, structure, acoustics, and solar control. Designers have experimented with colour in every type of building project imaginable, including façades, parking garages, schools, hospitals, offices, retail, and hospitality.
When most architects are looking to infuse colour into their design, they first focus on the visual effects. However, by employing coloured interlayers for glass, they can add in multiple product benefits. No matter what colour is used, laminated glass offers the benefit of added protection against glass shard fall-out and other architectural advantages.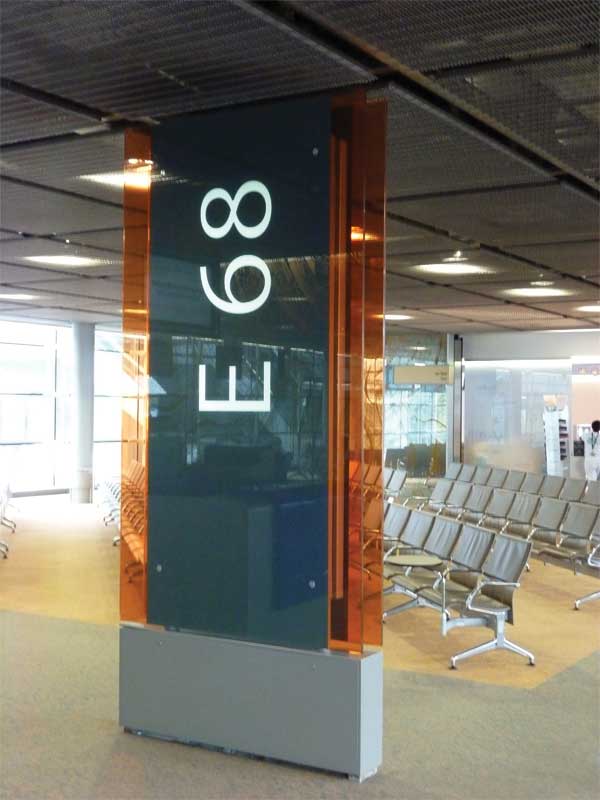 Safety first
Laminated glass consists of two layers of glass bonded together by a thin, durable plastic interlayer (polyvinyl butyral) under heat and pressure. The plastic interlayer protects against penetration and forced entry; it cannot be cut with glasscutters on one side. It also can sustain blows from stones, hammers, and bricks. In the event of an impact, the glass may crack—however, fragments tend to adhere to the interlayer, limiting the risk of flying or falling dislodged fragments of glass. This technology can safeguard pedestrians and occupants from the danger of glass breakage or fall-out. Laminated glass can also be used to improve protection from bomb blasts and high winds.
Environmental protection
Architects and designers can use these interlayers to help control the environmental impact of a space. Each interlayer is made with heat- and light-stable colourants, which help resist fading as the interlayer blocks out 99 per cent of harmful ultraviolet (UV) radiation up to 380 nm. The coloured interlayers can also reduce solar energy transmittance and aid in the management of heat buildup in the room.
Sound control benefits
Designers often incorporate laminated glass into a space for its acoustic benefits. Sound transmission
into building spaces generally occurs through the weakest element—typically, glazing constructed of ordinary window glass. Adding a single conventional or specially engineered acoustic interlayer significantly dampens sound transmission in the range of 1000 to 4000 Hertz (Hz), making the interior space quieter  by reducing some of the most common noises such as road, rail and aircraft sounds.
Colour for artistic expression
Artists from around the world have used coloured interlayers to create dramatic works, but few have been as prolific or successful as Canadian architect and artist Hal Ingberg. In the early design stages of his celebrated 2009 public art installation "Papa," Ingberg began to experiment with samples of coloured glass interlayers. He saw coloured interlayers could create captivating visual effects with the way they filter and project light. He also saw the potential for a new interactive experience for Gatineau, Québec (see photo above).
Ingberg created a spiralled 14.4-m (47 ¼-ft) glass tower, leveraging the potential of coloured glass to affect the perception of work depending on the hour and the season. Located on the edge of city residences and a nearby park, "Papa" pops out from the urban landscape with vertical stripes of blue, green, and orange glass interlayers.
Working with coloured interlayers can require extra planning to anticipate how light interacts with the space season-by-season and hour-by-hour; as the angles of sunlight vary, the light filtering through the glass varies in intensity. In morning hours, "Papa" filters transparent and soft light. In the afternoon, the transparency appears more heavy and opaque. Yet at any time of day, pedestrians and cyclists pause to enjoy the interplay of colour, light, and shadows cast from the tower.

Control the content you see on ConstructionCanada.net!
Learn More.