Strategies for a systems-level approach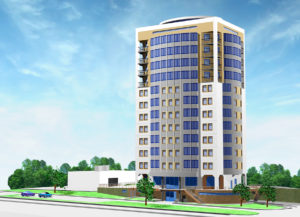 Various strategies can help in successfully implementing a systems-level approach in building design.
Understanding the utility cost structure
One should not choose building systems and equipment without having a clear understanding of the utility rates for a specific building and location. Understanding the utility rate structure—which often includes consumption and demand charges—allows for a more accurate analysis of building performance based on how the building will be occupied and used.
In some areas, demand charges can comprise up to 75 per cent of the monthly utility bill. Knowing this can facilitate choosing the most efficient system from a utility bill perspective—for instance, one might take advantage of the load-shifting capabilities of a thermal storage system. It is often helpful to consult a partner offering expertise in building systems and equipment, as well as in utility rate structures and billing.
Considering the total budget
Selecting the building systems and equipment that will provide optimized efficiency and performance for a specific building also hinges on the budget—both upfront and long-term (i.e. for staffing and maintenance). Selecting a system that requires less long-term maintenance can help an organization save staffing costs in the long run.
Understanding the needs
Asking the right questions about how the building will be used and occupied is critical. For example, it typically takes several years after construction for most data centre facilities to operate at full load. However, those early years of part-load operation are rarely considered when choosing systems. It is important to consider how systems and equipment will perform under partial loads.
Using a modelling program
Taking advantage of a building modelling or energy simulation program contributes to sound decision-making—and it can pay off in improved energy efficiency and performance. Modelling allows optimization of systems from an energy and utility bill perspective before construction even begins. One should model against the potential optimized performance of the whole building and its systems, rather than against performance of individual components.
How can it pay off?
While improved energy efficiency and utility savings are significant benefits of systems-level design, using this method can also pay off in other ways. Better fresh air ventilation or acoustic levels in the building are examples of secondary benefits that can result from proper system design. These features can result in fewer complaints, as well as in more productive occupants. Some systems also offer benefits for ease of maintenance and reduced risk down the road.
As mentioned, one option is to use a single provider with expertise in equipment and system design and building optimization. This can help reduce risk and ensure a more efficient design and planning process. A knowledgeable partner can also help assess the best opportunities for efficiency.
Seeing the sum instead of the parts
What do owners want to achieve in their buildings, and what is the best way to get those results? Considering these questions at the start of the design process can aid in determining the systems suited for the job, and can enable designs to stand out.
Looking holistically at the entire system helps ensure the most energy-efficient building performance to allow building owners and managers to meet their sustainability and environmental goals. HVAC equipment and system components must operate together to achieve optimal results. This requires a method focused on total system efficiency rather than equipment-only optimization.
Every building is different, so there is no easy answer. Careful analysis is required to determine real payback, expected costs, and efficiency savings.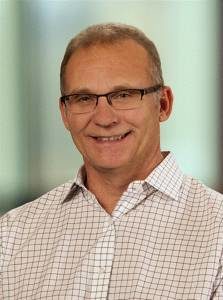 Al Fullerton is the systems leader for Trane, a provider of indoor comfort solutions and services and a brand of Ingersoll Rand. He leads a team of engineers focused on expertly applying Trane systems. Fullerton has worked in the HVAC industry since graduating from the University of Cincinnati with a bachelor's degree in mechanical engineering in 1981. He can be reached via e-mail at alfullerton@trane.com.

Control the content you see on ConstructionCanada.net!
Learn More.