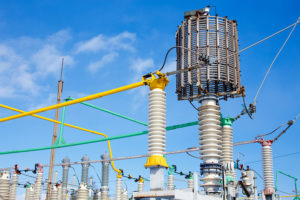 By Al Fullerton
Commercial buildings are among the biggest consumers of energy, with much of it being wasted. According to Energy Star, the average commercial building wastes 30 per cent of its energy. (This statistic is derived from www.energystar.gov/buildings/about-us/how-can-we-help-you/improve-building-and-plant-performance/improve-energy-use-commercial.)  In other words, the buildings sector represents a great opportunity for improving energy efficiency. To address this, many businesses are setting increasingly stringent climate and environmental goals to lower emissions and drive efficiency. As a result, there is growing pressure to provide more efficient designs that not only perform when they are first installed, but are also sustainable over the life of the building.
In commercial building design, individual pieces of HVAC equipment are often selected based on their efficiency. It is natural to want to choose the most effective solution, and this tends to be determined by considering the performance of an individual component. However, is this really the best way to achieve the most efficient building performance?
It may seem counterintuitive, but the most efficient piece of equipment may not always result in the most efficient building or system performance. There are many variables contributing to optimized building performance—it depends on how the building is being used and occupied, how the various pieces of equipment in the building interact and work together, and what the goals are for the facility.
This makes it important to look beyond the efficiency of a single piece of equipment and instead consider overall building performance, seeing the whole as greater than the sum of its parts. Taking this approach can result in improved energy efficiency and operational cost savings, and play a role in meeting goals for sustainability, energy consumption, and efficiency.
Why is whole-building design a better approach?
"The whole is greater than the sum of its parts" is a common concept. Applying it to building design can provide significant value. For building owners and managers, it can result in improved energy efficiency, lower initial costs, and overall cost savings. For engineers and contractors, understanding and meeting customer needs with a systems-level approach can provide a competitive edge.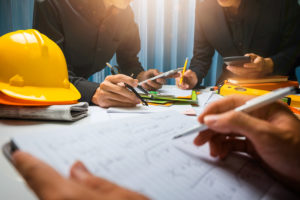 As more organizations and provinces enact increasingly strict energy efficiency goals and regulations, systems-level consideration provides a great opportunity for improvement in this area. For instance, the 2030 Challenge, endorsed by the Royal Architectural Institute of Canada (RAIC)/Architecture Canada, calls on design professionals to become actively engaged in reducing fossil fuel use in building construction and operation. Whole-building design can help in achieving this.
Natural Resources Canada (NRCan) defines the whole-building design method as a holistic approach to building design and construction. It requires every member of the project team to share a vision of environmental responsibility and work collaboratively to implement sustainability goals.
This process enables the team to optimize systems, reduce operation and maintenance costs, and minimize the need for incremental capital, which refers to costs associated with acquiring additional debt or equity for a future project. Taking a whole-building design approach has been shown to produce more significant results than investing in capital equipment upgrades at later stages. (For more information, visit www.cmhc-schl.gc.ca/odpub/pdf/67868.pdf?lang=en.)
 How to begin
Rather than asking which individual pieces of equipment are the most efficient, the question becomes how to make the entire system more efficient. Resisting the urge to immediately go granular—and instead taking this systems approach upfront—helps maximize efficiency of the entire building.
It starts with understanding what the building owner or facility/property manager is trying to achieve within the facility. What building outcomes are being sought? Is the driver Leadership in Energy and Environmental Design (LEED) certification, a net-zero building, a corporate sustainability goal, or other benchmarks or regulations?
Next, one should consider how the building will be run and when it will be occupied. The needs of a commercial property differ greatly from the needs of a hospital, for example. Knowing how the building will be used provides a better understanding of full- and part-load performance, which helps determine what equipment and systems are best suited for the building. Additionally, it is important to look at how the various building systems—from plumbing to lighting to security to HVAC—best work together to optimize building efficiency.
For example, many chilled water systems are designed to pump 9 L (2.4 gal) of water every minute for every ton of chilled water to be produced, and 11 L (3 gal) of water per minute for every ton of coolant to be made. If a chiller is selected based on these conditions, the result is a lot of water being pumped around a building. By contrast, using a whole-system approach can save significantly in the amount of water and energy used. While in this option the chiller may initially look less efficient, it actually uses much less pumping energy—especially at part-load conditions—and results in much more efficient systems-level performance.

Control the content you see on ConstructionCanada.net!
Learn More.