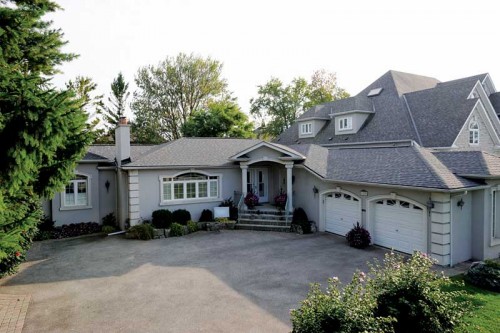 By Jennifer Wanzel
Shingle manufacturers offer long-term warranties ranging from 25 to 50 years, or even a lifetime. Roofing contractors, in most cases, recommend which shingle manufacturer to use and then the builder/property owner makes the decision primarily based on the product's esthetics and the warranty information provided.
Unfortunately, many building owners are confused or misled by the warranty details given, and assume the roof will last the term indicated on the package or the years as stated by the contractor. However, the warranty is generally not properly explained or fully disclosed, and it is based on manufacturing defects, not wear-life.
Most roofs last no longer than 12 to 18 years, says Steve Meltz, roofing contractor and owner of two roofing companies. This is primarily due to defective shingles, incorrect specifications, and/or the contractor's inability to follow the proper installation procedures required by the shingle manufacturers.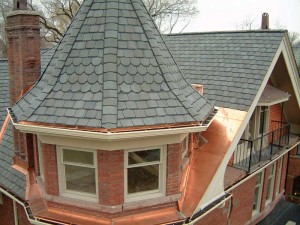 Manufacturer and contractor warranties
Incorrect specifications or installation is not covered under manufacturer warranties; in other words, they become the building owner's expense, unless there is a contractor's warranty guaranteeing the workmanship. When planning and installing a roof system, it is ideal if both the manufacturer warranty (i.e. product warranty) and  the contractor warranty (i.e. labour and workmanship) are fully explained and taken into consideration before making any decisions. The best way to ensure a satisfactory outcome is to have the contractor put in writing a guarantee the work performed, the specifications, and the workmanship when installing the shingles is in accordance with the manufacturer's specifications and application instructions.
Standard (i.e. three-tab) roofing shingles generally comprise:
a mat (the core);
asphalt; and
an aggregate or granule surface (which also gives the shingle its colour).
Before the 1960s, most asphalt roofing shingles had a standard tile appearance and came in various colours. They had an asbestos mat, high-quality asphalt, and a good granule surface. These shingles came with warranties of 10 to 15 years but would generally last up to a quarter-century because of the quality of the raw products used to make the shingle. When asbestos was banned and no longer allowed in shingle production, the manufacturers had to re-evaluate their designs and come up with an alternative material––rag cloth or cotton.
The oil embargo in the 1970s increased the production cost and the shingle marketplace became very competitive. During this time, the fibreglass mat shingle was developed and the traditional organic shingles began using lesser quality, but more cost-effective material, and, therefore, cotton was replaced by recycled paper.
Even with this lower-quality shingle, due to the competitive market, the manufacturers had to come up with another angle. Without making any changes to the shingles themselves, they increased their warranties from the standard 10 to 15 years to 20 and 25. This was a strategic marketing plan ultimately facilitated by contractors, architects, and specifiers as they would pass on the information to their clients and recommend a certain shingle based on their warranty.
According to Meltz, after 1986, most shingles in the market—especially the organic ones—would not last beyond 12 to 18 years. This can often be blamed on contractors not providing proper or adequate ventilation, incorrect specification, and not following manufacturer installation specifications. Even in newer homes with properly ventilated attic and substrate installation, if the shingles were not aligned and nailed as per these specifications, there would be blow-off and roof leaks.
Meltz explains he goes into subdivisions daily and sees shingles that have lost their granule and are curling and cracking, despite being only eight to 12 years old.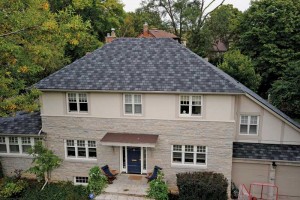 "As a roofing contractor, it has been very frustrating to have seen some manufacturers increase their warranties on the products in an effort to gain market share, yet they have not changed the quality of their products to reflect those changes," says Meltz. "In fact, the lower-end product warranties have increased and the higher-end product warranties have typically remained the same."
The manufacturer warranty is commonly taken at face value, and the actual details and limitations are neither understood by the property owner, nor fully disclosed by the contractor.
Today, most manufacturers have steered away from organic materials and are primarily producing fibreglass shingles. The warranty battle continues, and has been used as a marketing tool. When one of the manufacturers extends or changes certain warranty stipulations, its competitors may be forced to do the same. In one recent incident, a manufacturer changed its upfront protection from the industry standard of five years and extended it to a decade. Upfront protection covers labour and material for up to 10 years on shingle product warranties of 30 to 50 years or limited lifetime. At the same time, this company extended some of its 30-, 35-, and 40-year warranties to 50 years, without a single change to the product itself.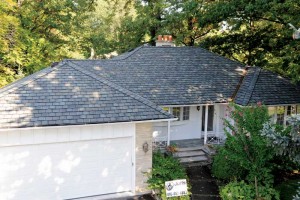 Warranty versus guarantee
It is important for the building owner to understand how the manufacturer warranty typically works. A warranty is not a guarantee; the difference by definition is:
A guarantee is (business/commerce) a formal assurance, especially in writing, that a product, service, etc., will meet certain standards or specifications.
Whereas a warranty is given to the purchaser by a company stating that a product is reliable and free from known defects and that the seller will, without charge, repair or replace defective parts within a given time limit and under certain conditions.
Another key warranty element often overlooked or misunderstood is manufacturers tend to only cover defects that result in leaks. Curling, cracking, buckling, distortion, granule loss, and colour change are not the manufacturer's responsibility, yet they are some of the biggest reasons building owners will change their roofs. A shabby roof diminishes the structure's value, and is a main factor prospective buyers will take into consideration when making an offer. Unfortunately, unless these issues are causing leaks, it becomes the building owner's expense.

Control the content you see on ConstructionCanada.net!
Learn More.