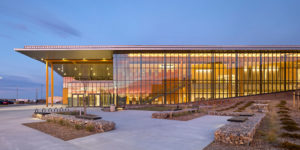 The Prairie Wood Design Awards program by WoodWorks Alberta invites entries honouring excellence in wood architecture from Alberta, Manitoba, and Saskatchewan.
Entries should consist of projects showing a wide range of wood product applications and demonstrating an understanding of the qualities of wood, such as strength, durability, beauty, and cost-effectiveness.
All projects completed between January 1, 2013, and August 13, 2018, are eligible for entry (except previous winners). The deadline for submission is October 19, 2018.
For more information, click here.